RX microcontrollers operate a Product Longevity Program (PLP) to ensure that customers with long product life cycles select products with confidence.
Prepare a broad lineup of more than 700 products. We will supply up to 15 years.
Please refer to the detail for Product Longevity Program.
RX microcontroller main product PLP lineup
We also offer other than the following main products.
Image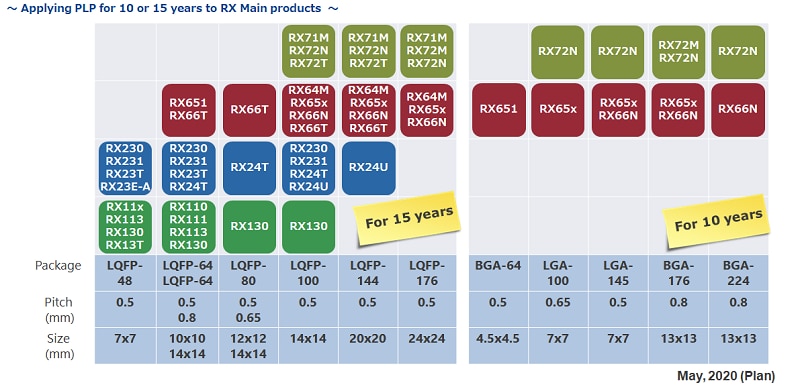 You can check for PLP products on the product pages at the following links.
Applicable products are indicated by a date displayed in the PLP column of the Product Options table.
RX100
RX200
RX600
RX700