This Time of Flight (ToF) sensor module can cover a wide range and can adjust the distance based on the requirement of each situation (e.g. 2m for functional safety). To meet Industry 4.0 communication level standards, all of the information from the sensors include an external proximity sensor that can route information directly to cloud.
System Benefits
Customers can easily implement their product with this small and extensible module.
The ISL29501 has a built-in current DAC circuit that drives an external LED. The modulated light from the emitter is reflected off the target and is received by the photodiode. This provides better sensing accuracy than infrared sensors, as well as lower cost and power than image sensors that have cameras.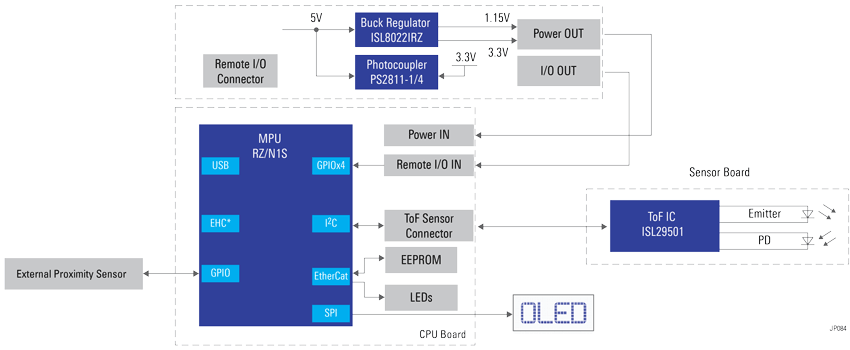 Related Products