Sensors are the cornerstone of building and home automation systems. They are designed for  systems such as smoke detection, carbon monoxide (CO), organic compounds, motion, proximity and light, to name a few. Renesas' OB1203 sensor, with the appropriate algorithm, can determine a human's heart rate, oxygen saturation (SpO2), respiration rate, and heart rate variability (a measure of stress). These features enable safe smart devices and/or systems. 
System Benefits:
Features new high performance and cost optimized family of Arm®-based microcontrollers (Renesas' RA family). The RA2A1 is well suited for low power and cost-sensitive applications, such as sensor hubs. 
Supports various sensors for smoke, CO, temperature, humidity, indoor/outdoor/refrigerator air quality, light, and proximity detection. Up to six sensors can be connected via I2C. 
Very few external components needed.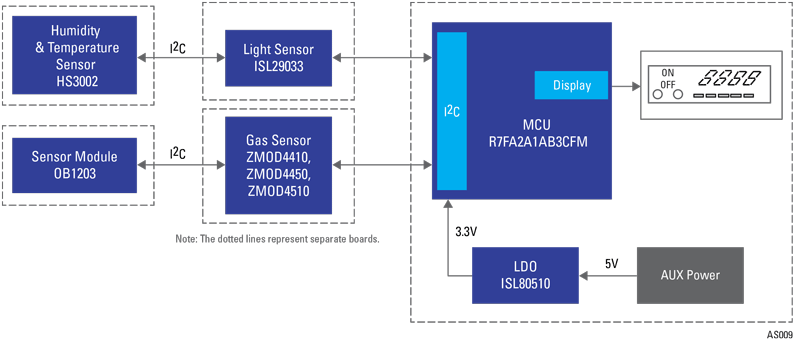 Related Products