The high-performance RZ/A Series MPUs retain the ease-of-use of Renesas microcontrollers (MCUs), while combining Renesas' proprietary technologies and the Arm® ecosystem. RZ/A devices offer up to 10 MB of on-chip SRAM, which can buffer up-to WXGA resolution graphics without the need for external SDRAM. This capability is married with the device's ability to execute code in-place (XIP) from QSPI flash, which greatly simplifies board design. Coupled with its high-bandwidth 128-bit wide parallel data bus, the RZ/A supports faster graphics, digital audio signal processing, device control, and more. . In addition, Dynamically Reconfigurable Processor (DRP) technology in RZ/A2M MPUs enables real-time video image pre-processing at the endpoint, for embedded AI applications.
Next Steps
Get Started
Learn how to get started with RZ/A1LU and RZ/A2M.
Get Started
RZ/A MPUs deliver higher performance than an MCU while reducing system cost.
Arm Cortex-A9 CPU at up to 1000 DMIPS
Up to 10 MB on-chip RAM
HMI hardware on-chip (GPU and camera interfaces)
Execute-in-place (XIP) using QSPI flash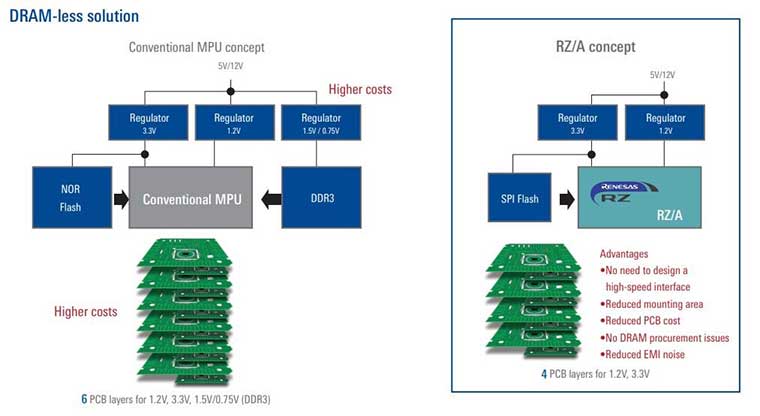 RZ/A MPUs Include On-Chip Graphics Display and Camera Input Capabilities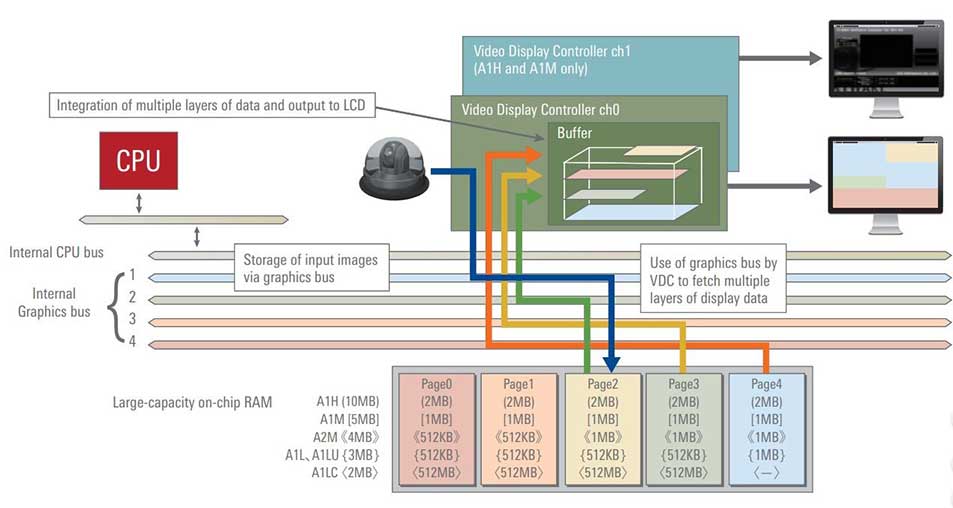 RZ/A MPUs reduce development cost with free RZ/A Software Package

Software Package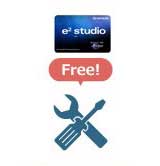 Development Enviroment
GUI Development Tool
RZ/A Display Development Support Tool
RZ/A2M MPUs with DRP improve image processing performance by 10X over RZ/A1 MPUs
Dynamically Reconfigurable Processor (DRP) technology accelerates image processing
Enables hybrid e-AI solutions with DRP for image processing + CPU for inference
The RZ/A2M MPU is designed for e-AI based imaging in smart appliances, networked cameras, service robots, scanner products, and industrial machinery that require high-speed image processing. It features a unique hybrid approach to image recognition and machine vision by combining proprietary DRP technology for fast pre-processing of image data and feature extraction, closely coupled to an Arm® Cortex®-A9 CPU for AI inferencing.
Next steps:
Learn more about the RZ/A2M MPU
Learn more about DRP Technology
Learn more about Renesas e-AI Technology
RZ/A2M MPU Wins Electronic Products' 2018 Product of the Year Award
The RZ/A2M microprocessor (MPU) with Dynamically Reconfigurable Processor (DRP) technology was selected as a winner of Electronic Products' prestigious Product of the Year Award in the MPUs and MCUs category. The DRP is based on a massively parallel wired logic architecture that can execute different operations on different data sets at each processor cycle. This allows the RZ/A2M to deliver real-time image processing at low power consumption with complete flexibility, and at 10x the performance of its predecessor, the RZ/A1. RZ/A2M innovation also includes 4 MB of on-chip SRAM, MIPI camera interface, a two-channel Ethernet interface, and hardware security features for crypto acceleration and establishing a Root of Trust.
Get started with RZ/A2M MPU's
RZ/A1 MPU Capabilities at a Glance
Get started with RZ/A1LU MPU's
(click on any group name to see details)
 

CPU/Frequency

Cortex-A9/400MHz

Supported Flash ROM

NOR,

Serial NOR(SDR)

NOR,

Serial NOR(DDR)

NOR,

Serial NOR(DDR*1),

NAND

On-Chip RAM

2MB

3MB

5MB

10MB

RAM Interface

SDRAM

Graphics Engine

Unavailable

2D(OpenVG)

LCD Controller

VDC5(1ch)

VDC5(2ch)*2

Camera Interface

Digital (Parallel)

Digital (parallel)

Analog

JPEG Codec Unit

Unavailable

Available

Ethernet

10/100base Ether x 1

10/100base Ether x 1 or EthernetAVB x1

Connectivity

USB2.0 x 2 (FS/HS)
SD x 2

Package

176BGA*4

176QFP, 208QFP,

176BGA*4

176QFP, 208QFP,

233BGA*5,

176BGA*4

256QFP, 324BGA

256BGA*4
*1 Frequency limitations apply
*2 2ch can be used simultaneously
*3 Optional
*4 For industrial/consumer use
*5 In development