The use of capacitive touch technology can easily improve reliability in product design and enhance the end-user experience. Renesas offers RX100 series MCUs with ultra-low power consumption and small packages, suitable for applications that demand compactness and battery drive, such as wearable devices. The RX200 series MCUs balance high-speed DSP/FPU processing with low power consumption, are equipped with industry top-level communication security and encryption technologies, and are suitable for batteries, home appliances and other high-performance energy-saving devices.
Renesas Touch Key MCUs Roadmap
Image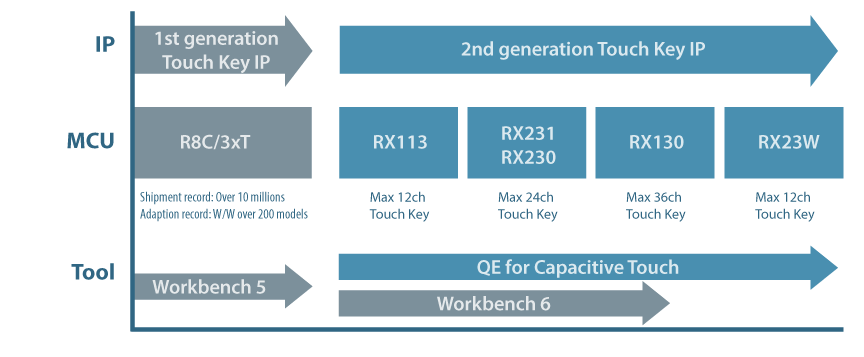 RX113  |  RX231  |  RX230  |  RX130  |  RX23W
RX Touch Key MCU Lineup
Image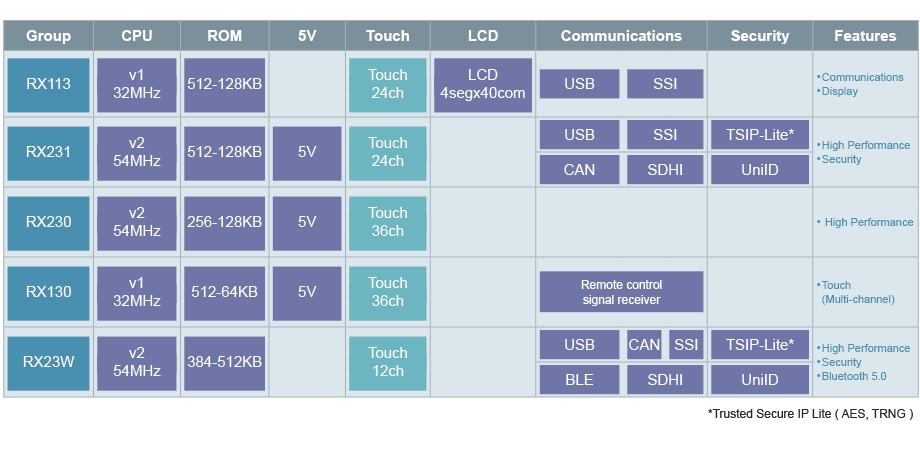 RX Touch Key MCU Pin Count / Memory Size Lineup
Image

RX Capacitive Touch Solutions
Demo Videos - Check out how easy it is to implement high function, high performance capacitive touch applications.
Capacitive Touch Evaluation System for RX130 - The RX130 capacitive touch evaluation system makes it easy for users to evaluate touch solutions offered by Renesas. You can start evaluating immediately out of the box using the board and software included in each kit.
QE for Capacitive Touch: Development Assistance Tool for Capacitive Touch Sensors - The QE for Capacitive Touch development assistance tool supports the development of embedded systems which use capacitive touch sensors.
Touch-Free User Interface Reference Design - The 3D Gesture Reference Design is a solution that can detect the position (x, y and z coordinates) of a hand in space using Renesas' capacitive touch solution. Standard (160mm2) and small (80mm2) versions are available.
Capacitive Touch Technology
See documents and tool information.
Learn more about Capacitive Touch Technology
Pin Count / Memory Size Lineup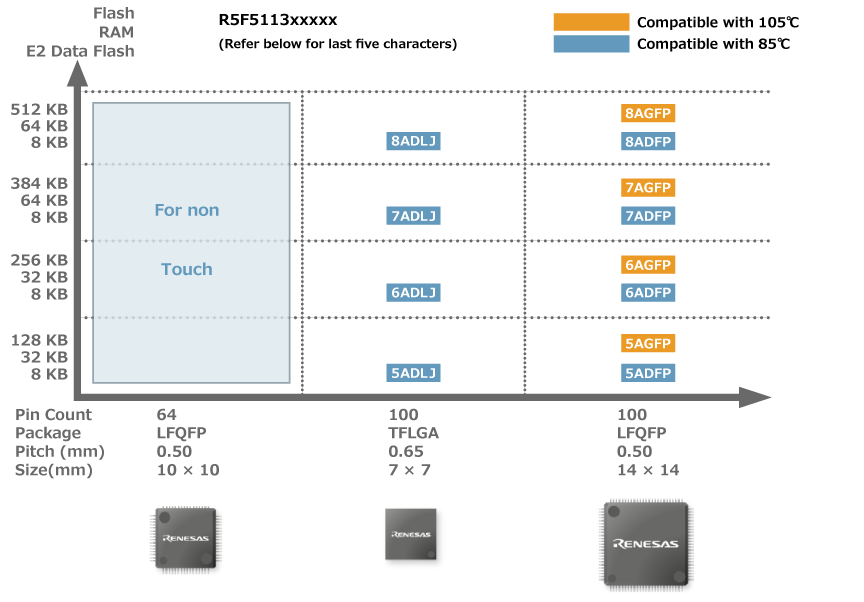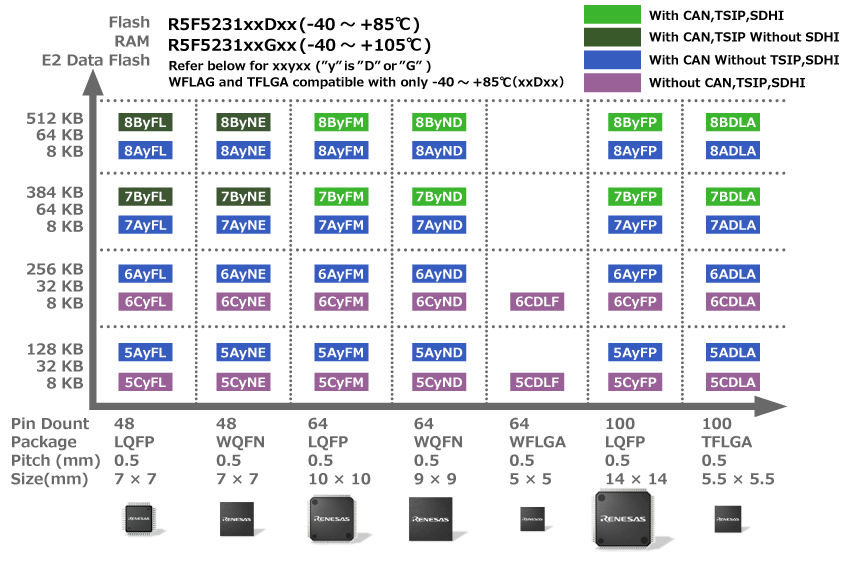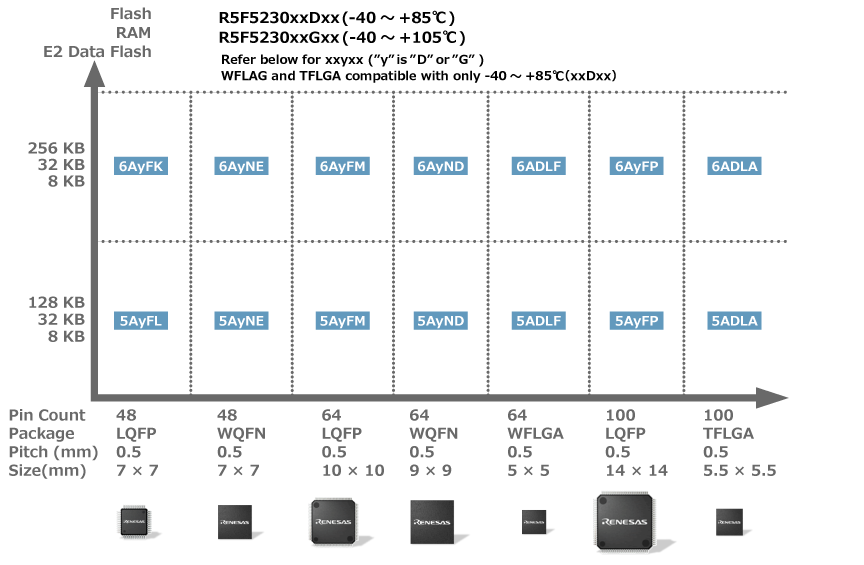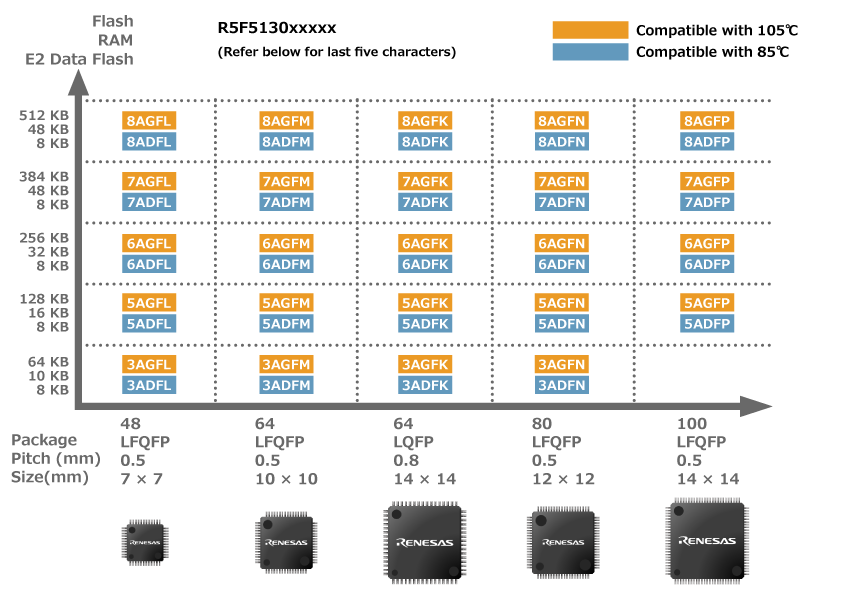 Program Flash
SRAM
E2 Data Flash
512KB
64KB
8KB
lens
lens
384KB
64KB
8KB
lens
lens
Pin Count
Package
56
QFN
85
BGA
Related Links