RL78 Microcontrollers Help Reduce System Cost and Size
We are surrounded by electrical appliances using motors. In recent years, the variety and numbers have continued to increase, and the controls that are required have grown more diverse. After the 78K and R8C Family, the RL78 microcontrollers (MCUs) have been used in a wide range of applications that use motors. Among the broad device lineup, the RL78/G1F inherited RL78/G14 features and is highly suitable for motor control solutions. On top of the devices to realize motor control, Renesas also provides solutions to aid the development of motor control solutions.
A Variety of Capabilities
The RL78 microcontroller can be used to implement a variety of motor control functions. Here are some application examples and accomplishments.
High-Speed Rotation
High speed rotation control is required for cordless vacuum cleaners, drones, and other small motor applications. Experiments using the RL78/G1F have seen confirmed rotations of more than 500 krpm. We are preparing high-speed rotation solutions to assist in the development of cordless vacuum cleaners.
Image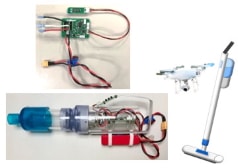 Position Estimation at Stop
In general, it is difficult to detect the position of a motor with sensorless control when it is stopped, because detection relies on the induced voltage generated by the rotor. With the RL78/G1F, you can use the polarity of the motor to detect the position when stopped.
Image

Refrigerator
The automatic adjustment software for a refrigerator compressor using the RL78/G1F identifies the motor parameters and control gain, and the compressor can be driven instantly with 1-shunt sensorless vector control.
Image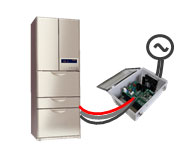 ---
High-Speed Rotation Solution
Features
High-speed rotation at 20 krpm (mechanical angle) or higher can be realized
The motor settings can be changed (input voltage: 12V to 50V)
The control parameters can be easily adjusted
The Renesas Motor Workbench development support tool can be used to adjust these settings easily
Image

---
Evaluation Environment
1. Starter Kits and Inverters for Evaluation
Product Name
Product Number
Vendor
Remarks
24V Motor Control Evaluation System (RSSK)
RTK0EM0006S01212BJ
Renesas Electronics
DC24V input 5A peak, motor included
Discontinued (new RSSK is currently under development)
Trial Series Inverter Unit (High Voltage)
T1001, T1102, T1003
Desk Top Laboratories
AC110V/230V input 300VA to 4KVA
Trial Series Inverter Unit (Low Voltage)
T2001, T2003, T2005, T2006, T2007
Desk Top Laboratories
DC24V/48V input 5A peak to 100A peak
Brushless Motor Starter Kit
BLM_EV6
Hokuto Electronic
DC 7.2V input 2A peak, motor included
Image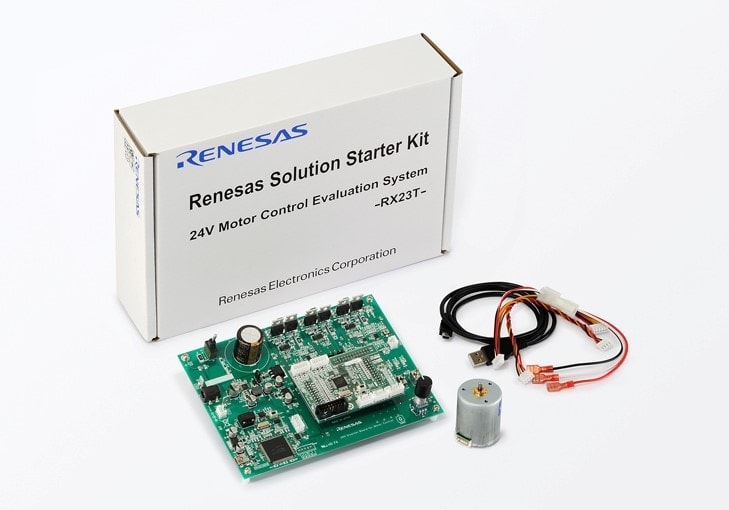 24V Motor Control Evaluation System (RSSK)
Easily evaluate motor control using an MCU
Sample software such as vector control and rectangular wave control is available
Renesas Motor Workbench development support tool is provided
Image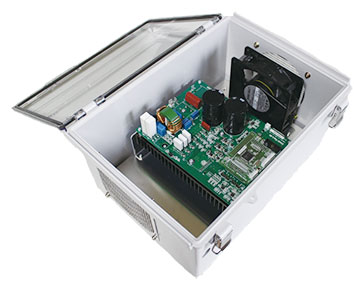 Wide range from low to high voltage
Useful for evaluation and development
The ICS++ Development Support Tool is available
CPU Cards
Optional boards for the Evaluation System for BLDC Motor and 24V Motor Control Evaluation System for RX23T. You can purchase additional CPU cards and swap them out to allow motor control with various microcontrollers. Refer to the RL78 Motor Control MCU Lineup for applicable products.
2. GB01 Inverter for Evaluation
Features
Wide voltage range and high current (input voltage of 12 to 50V, peak current of 30A)
Various types of BLDC motor control are possible (3-shunt, 1-shunt, encoder, Hall, sensorless, FOC, trapezoidal)
Renesas Motor Workbench with a tool communication board (or ICS) is provided
Specifications
Input Voltage: DC 12 to 50V
Input Current Limit: 30[A]@ shunt 10mΩ
Current Detection Method: 3-shunt and 1-shunt (DC Link)
Target Motor: BLDC Motor
Dead Time: more than 1µs
Heat dissipation: Natural air cooling with heat sink
Image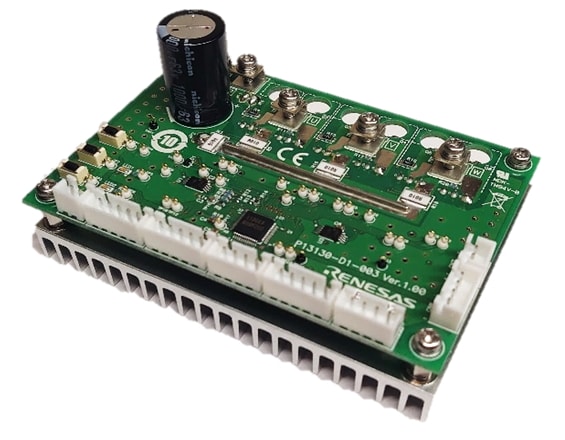 Block Diagram
Image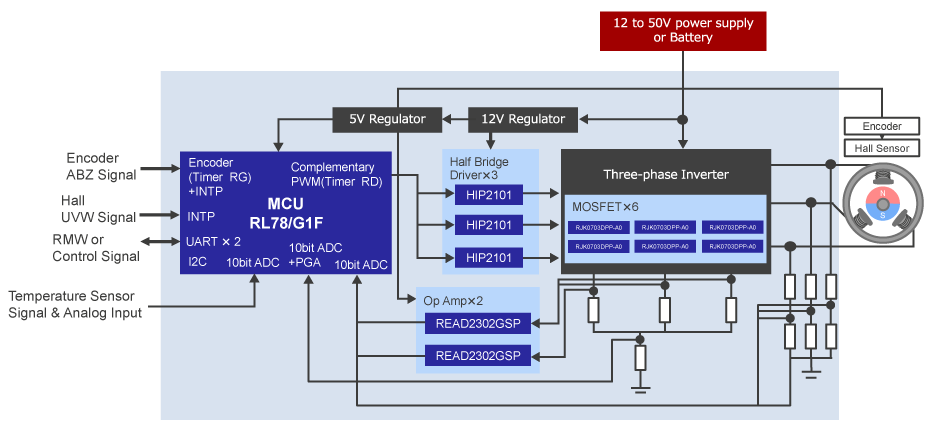 Documents
3. MCU Simulator Online
Initial evaluation of the RL78 can easily be started online.
The MCU Simulator Online can be used for the following:
Checking the terminal output for register settings
Estimating processing time
Debugging variable watch functions in software
Simulation scope
MCU
RL78/G1F
Control method
120-degree conducting control
Inverter
RSSK
Image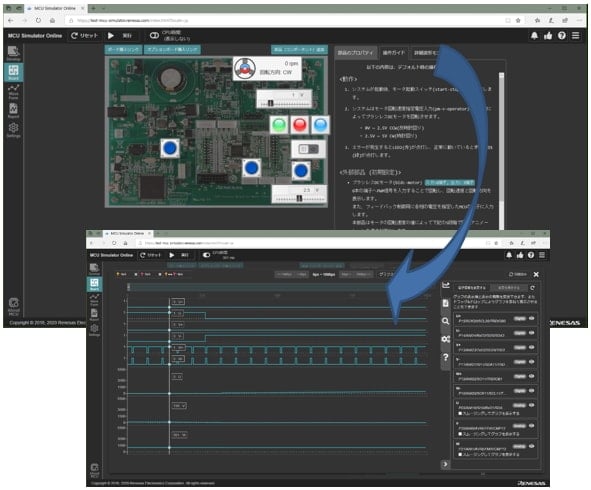 Sample Software and Application Notes
Sample Software Porting Support Tool
Documentation
---
RL78 Motor Control MCU Lineup
Image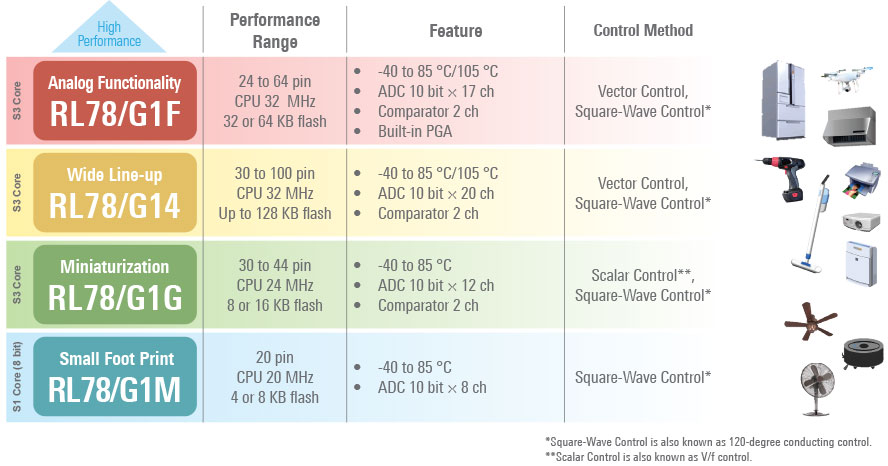 For details on each product, please see the RL78 Product Selection Table.
For details on each solution, please contact a sales/distributor location.