The low voltage inverter for 2/3 wheelers traction motor control is a reference design using the RH850/C1M-A1 MCU and analog products for high power 48V motor control applications.
Includes inverter hardware design files (schematics and Gerber) and peripheral sample code (for motor control unit and resolver-to-digital converter), allowing for fast evaluation and development based on real-life use cases.
System Benefits
The power stage can drive up to a 10kW motor. Proper heat sinks and temperature monitors are provided for a complete system-level validation for the OEM/Tier 1.
Support to scale the 48V power stage of the inverter as per customer requirements.
Support connection with vehicle I/O, brake sensor, accelerator, gear and drive modes along with PWM output for the digital cluster.
Image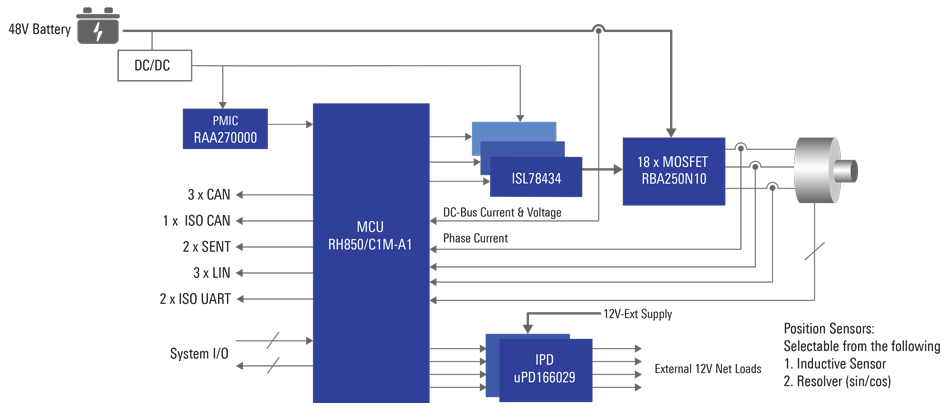 Related Products