Updated Topics
Available in Any Configuration You Like – IP Core, Subsystems, Peripheral Solutions
Renesas has incorporated a broad range of IP into its microcontrollers (MCUs) and system-on-chip (SoC) product spans, including a central processing unit (CPU) IP, communication interface IP, timer IP, memory IP, and analog IP. Renesas is offering customers access to the most highly sought-after assets from our high-performance, high-quality, silicon-proven IP portfolio.
IP licenses available now include CPU cores (RX cores, SH cores, etc.), timer IP for motor applications, USB cores, and SRAM. More licenses will be offered moving forward in response to demand.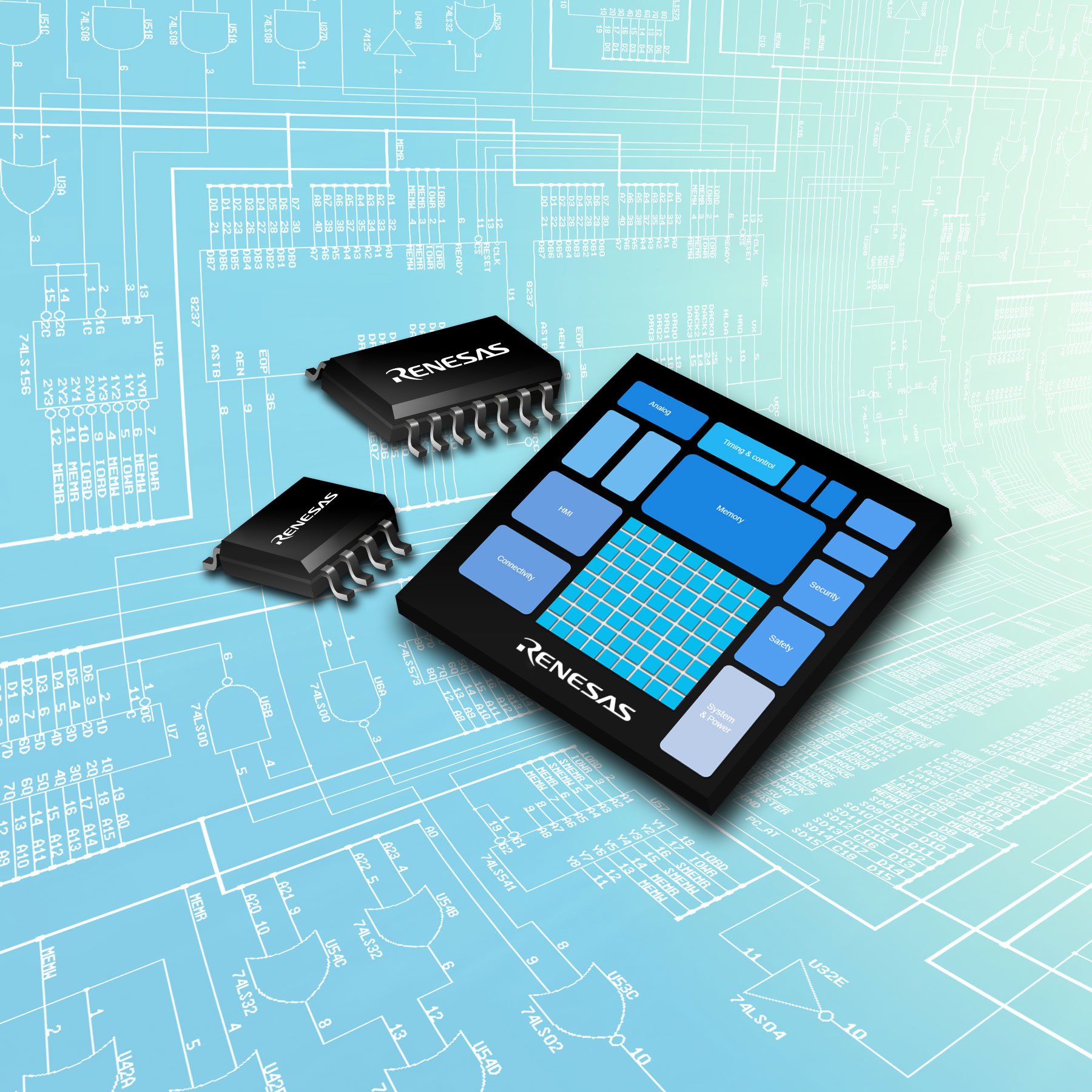 Overview of the Technology
What is IP?
In general, IP is the abbreviation for intellectual property including patents, design, and copyrights. Renesas' IPs available for licensing are semiconductor design data. They can be embedded in user systems and products to achieve equivalent functionality and capabilities to Renesas products. When you use Renesas' IPs, you don't need to start from scratch, and you gain many advantages such as being able to concentrate resources on your original and key design and accelerate development.
Market Trends
There are many trends in the market and user needs are diverse.
Fabless and foundry companies are rising
In-house semiconductor developments are evident
FPGA cost has become reasonable and FPGAs are widely used
User systems are more complex and development, verification, and evaluation costs are higher
Full in-house production is becoming difficult because of its high R&D cost
Renesas provides IP solutions that are a new style of semiconductor solution for these diverse needs. You can accelerate development and realize high reliability in your designs by using Renesas' silicon-proven IPs.
Contact Us
For general inquiries about IP licenses, please contact us.