Published: March 20, 2021
The new RA6M5 MCU group is the RA family flagship device that integrates a high-performance Arm® Cortex®-M33 core running at a maximum speed of 200MHz. The integrated 2MB dual-bank Flash with background operation is designed for firmware updates in the field. The large 512kB SRAM is perfect for memory-hungry communications stacks. The integrated data flash eliminates the need for external EEPROMs to store parameters, which saves on cost. The RA6M5 MCU group is the optimum foundation for your next platform-based secure design with the perfect migration path into the complete RA family of microcontrollers, which consists of 13 product groups with a total of 153 different devices.
Strong Security
With the RA6M5 MCU group and the other RA family MCUs, you will benefit from secure element functionality providing better performance, unlimited secure key storage, key management, and lower BOM cost. The Arm® TrustZone® technology will help you raise your end-product to higher security levels with less effort. The integrated secure crypto engine boosts performance with cryptographic accelerators. RA MCUs are designed with power analysis resistance and built-in tamper detection.
We have integrated the full TrustZone implementation, which allows you to define secure and non-secure areas for all memories. In addition, the same can be done for DMA, peripherals and GPIO with the secure pin multiplexing. Each Flash block can be permanently protected in an OTP-like way. 
What do we mean by "integrated secure element functionality"? There are many advantages of the RAs integrated secure crypto engine in concert with Arm TrustZone compared to using external secure elements. For example, secure factory provisioning is easier as each RA MCU has a unique ID. With this, factory or field provisioning is more secure. With integrated secure element functionality there is no bus between the MCU and the secure element, which can be a thread. A single-chip solution is more robust, with lower power and lower cost. We offer an easy and flexible upgrade of algorithms and unlimited space for key storage.
The Renesas RA MCU security architecture is truly comprehensive and easy to use.
Image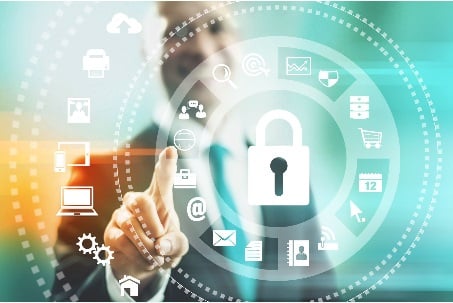 Flexible memory partition for efficient firmware updates
Within the RA6M5 MCU group, you have the choice to partition the memory into a 2MB single-bank or 2x 1MB dual-bank flash. With the background operation, function code can be read from one flash bank and programmed into the other bank at the same time. The same applies to the Flash blocks of 8kB or 32kB each. To make firmware updates even more memory efficient, we have implemented a code flash block swap function. You can select the number of 32kB flash blocks where you would like to store your updateable firmware. When new firmware is written into these blocks, it can be swapped, and the new firmware executed from the same address as the old firmware. This is a very flexible and memory-efficient update process enabled by the RA6M4 and RA6M5.
The high integration level allows rich connectivity with extensive communication options
The RA6M5 Group includes Ethernet, USB Full-Speed and High-Speed, SD, and MMC host interfaces. The memory can easily be increased with external Flash, RAM and both through the OctaSPI interface. 
Also included are two CAN FD channels to realize a gateway function. Both CAN 2.0B and CAN FD are supported. CAN FD allows higher data rates as well as a larger data length.
The RA6M5 group supports HDMI CEC. This is a feature of HDMI to control consumer electronic devices. CEC is a one-wire bus that connects up to 10 AV devices through standard HDMI cabling. The typical use case is that the RA6M5 is the housekeeping MCU also with communication tasks in an AV receiver or similar. The host processor needs some time to boot up, but in the meantime, the RA6M5 can switch on all other devices through the HDMI cabling. The RA6M5 supports HDMI Version 1.4b.
The integrated high-speed oscillators allow users to operate USB FS devices and host, which eliminates the need for an external high-speed crystal. We have also integrated a second PLL for USB and OctaSPI. USB requires 48MHz, which would limit the maximum operating frequency to multiples of 48MHz. With the second PLL, the MCU can be used with a maximum frequency of 200MHz, exceeding the 192MHz multiple. Additionally, we have integrated an internal reset functionality and low-voltage detection. In summary, the high level of integration helps designers realize cost savings by eliminating external components, freeing up to 9 GPIO pins, and allowing for a smaller package and smaller PCB.
The advanced analog features with DAC, 12-bit ADC, flexible timers, and many more, establish the RA MCUs as complete general-purpose MCUs. 
Image

High performance and low power at the same time
With up to 200MHz operating frequency we deliver high performance and low power at the same time. The CoreMark performance of the Cortex-M33 is up to 17.5% higher than a Cortex-M4 core. Our integrated cryptographic accelerators boost the performance compared to software solutions. Due to our latest 40nm process technology we were able to improve power consumption in both active and standby modes. With 107µA/MHz on the RA6M5 and an amazing 81µA/MHz on the RA4M2, while running the CoreMark algorithm from Flash, RA is truly a high-performance and low-power MCU.
Flexible Software Package (FSP)
The Flexible Software Package (FSP) accelerates time to market. The RA Hardware Abstraction Layer (HAL) offers high performance and highly efficient drivers optimized to our hardware with portable APIs. Our tools offer intuitive configurators for the HAL drivers and stacks for pin selection and the clock tree. The FSP is an open ecosystem, and can easily integrate any existing customer application and middleware code. Customers can choose any RTOS and use the entire Arm software ecosystem.
Image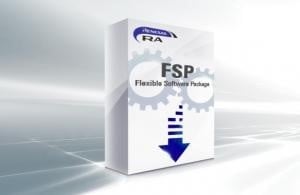 You can start your evaluation, hardware and software development now with the RA6M5 group. It joins the great Renesas heritage of 32-bit MCU leadership with best-in-class peripheral IPs and excellence in embedded Flash, performance and field upgrade possibilities. The RA6M5 group is the optimum foundation for your next platform-based secure design.