GreenPAK™ is a broad family of cost-effective non-volatile memory (NVM) programmable devices that enable innovators to integrate many system functions into a single custom circuit, and in the process minimize component count, board space, and power consumption. Using GreenPAK Designer Software and GreenPAK Development Kit, designers can create and program your perfect custom circuit in minutes. Check out the GreenPAK Cookbook (PDF | English, 日本語, 简体中文) for 70+ ideas on how to get started with popular circuit solutions.
Benefits Over Discrete Design
Integrate and Differentiate
Implement new features and functionality in one device as small as 1.0 mm x 1.2 mm
Reduce Power Consumption
Extend battery life by powering fewer discrete devices and dynamically managing power within the GreenPAK
Shrink PCB Footprint
Fewer components and less routing complexity
Adapt Design as Needed
Adapt to changing requirements quickly and spin new prototypes in minutes
Faster Time to Market
Development tools exploit the power of silicon without NRE charges and long lead times
Secure
Circuit implementation is not visible to competition
---
Use Case
Image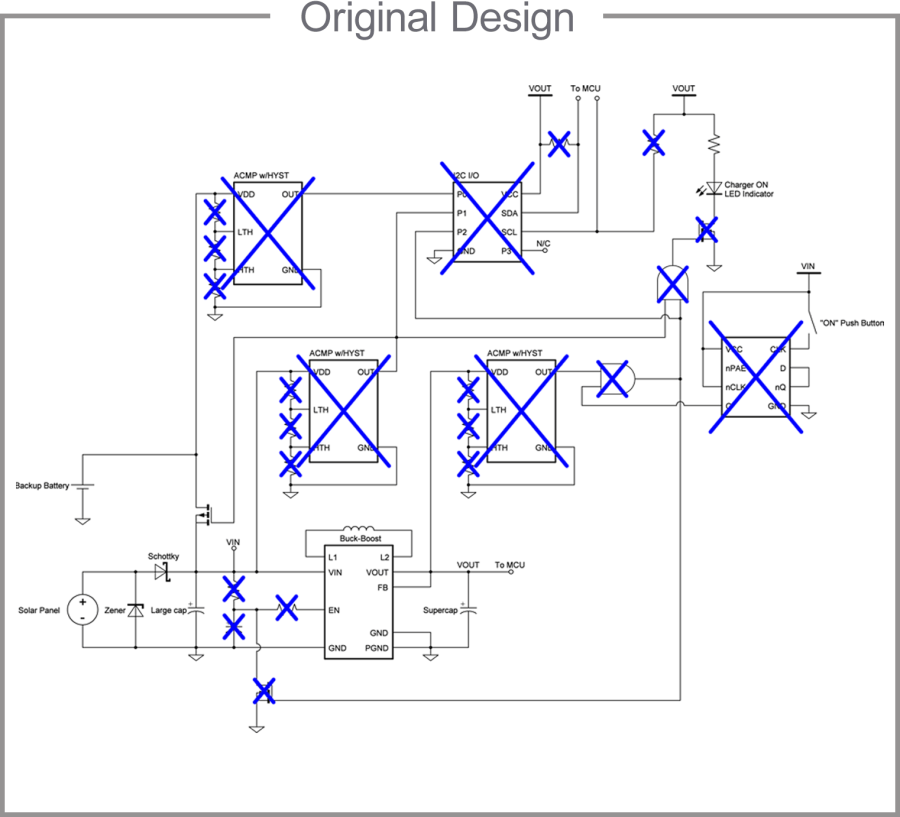 Image
Design reduced by:
5 ICs
2 NMOS transistors
14 passive components
---
Go Configure Software Hub provides development support for a variety of products, including GreenPAK configurable mixed-signal matrix and ForgeFPGA™ devices. In each case, the specific development software package enables a completely graphical design process, requiring no programming language or compiler, allowing a designer to configure, program, and test custom samples in minutes with the GreenPAK Advanced Development Board.
Schematic capture-like design and routing
Entire component library showing available resources for each device
Easy component configuration
Example projects and support documentation