Renesas realizes a high-performance xEV traction motor and regeneration control using the RH850/C1M-Ax automotive microcontroller (MCU), supporting ASIL C and incorporating lock-step CPU cores and sophisticated motor control IP (EMU3).
System Benefits​:
Enhances diagnostic features and significantly reduces board area and BOM cost using an embedded resolver-to-digital (RDC) interface on the RH850/C1M-Ax MCU.
Provides a proven system-design approach through a PMIC specifically designed for the RH850/C series, optimizing BOM cost and board space.
Includes ready-to-start motor-control software using the MCU EMU3 and embedded RDC.
Image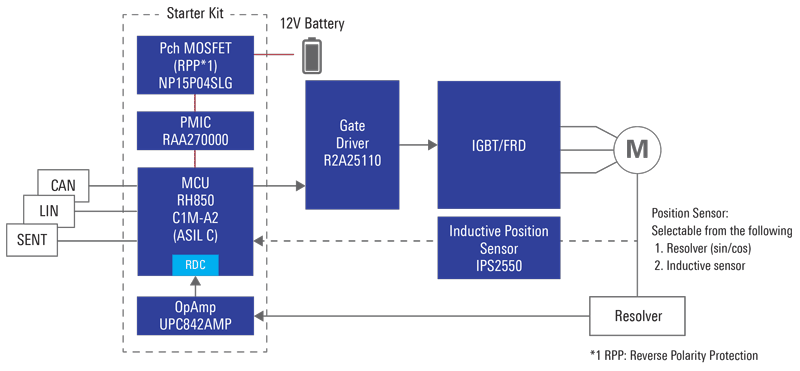 Related Products