Renesas offers a variety of infotainment and automated driving solutions using R-Car system-on-chip ICs (SoCs), which can be combined with CMICs*1 to further reduce costs. CMIC GreenPAK™ is a cost-effective NVM*2 programmable device that allows automotive designers to integrate many system functions into a single AEC-Q100 qualified IC.
System Benefits:
Integrates many components in several Renesas R-Car systems into a tiny CMIC, allowing product differentiation at a lower cost and smaller PCB space.
The GreenPAK designer software/development kit enables quick modification to changing design requirements and increase productivity at the design and prototype verification stages.
*1 CMIC: Configurable Mixed-Signal IC
*2 NVM: Non-Volatile Memory
Image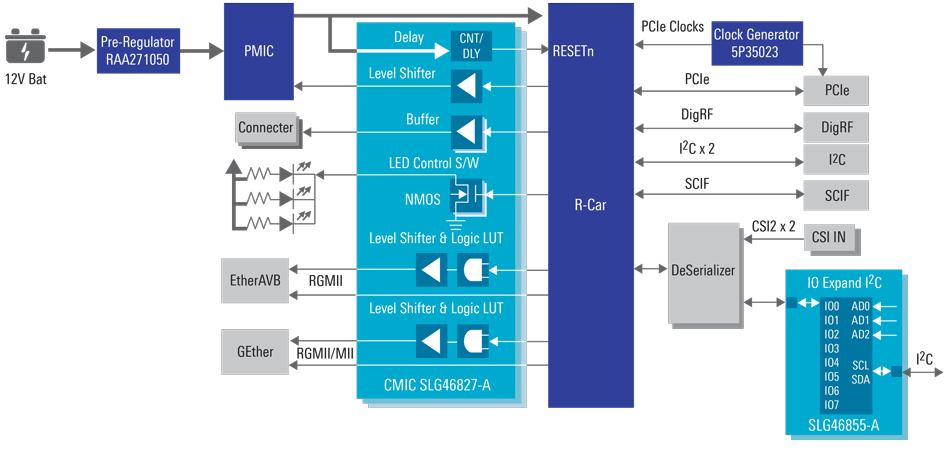 Image

Related Products