---
Image

Policies and Diversity Mindset
Renesas respects all types of diversity and values, and actively works to improve our work environment and foster a corporate culture that accepts and is inclusive of one another. One of the strengths of Renesas as a global company is the active use of a workforce with diverse human resources and values, be it nationality, race, philosophy, culture, language, gender, and age, operating in over 20 countries around the world. We believe our commitment to diversity and inclusion, and our initiatives are the source of innovative products and services that support our sustainable business growth. We will maximize individual abilities by creating an environment in which our diverse workforce with different personalities and values can fully demonstrate their strengths, enhancing our development system so employees can thrive.
Diversity & Inclusion - Message from CEO 
On March 8 on International Women's Day, and June 1 to celebrate Pride Month, Renesas' CEO, Hidetoshi Shibata, sent messages to employees about understanding each other as individuals and the rights of one another, regardless of gender, ethnic background, sexual orientation and identity, age, etc. Renesas will continue its efforts to promote diversity and inclusion.
On Pride Month
June is Pride Month around the world. Pride Month is a month to raise awareness of the rights and the culture of the LGBTQ+ community. I want to take this opportunity as the CEO of Renesas to send a message to you, especially members of the LGBTQ+ community and its allies.
At Renesas, we are strengthening our initiatives to promote Diversity & Inclusion. Protecting the rights of LGBTQ+ is part of this commitment. I believe that by affirming diversity including sexual orientation and sexual identity, we can create a work environment where everyone can be themselves. This allows for the peace of mind for all employees. Also, by stating that you are an ally of the LGBTQ+ community, you can help create an environment that doesn't reject members of the LGBTQ+ community and accept diversity.
To expresses our respect towards the LGBTQ+ community, we have already implemented some initiatives. For example, at the end of April 2021, we have revised the Human Rights policy in the company Code of Conduct. It now states that employees should not be discriminated against based on "sexual orientation" and "sexual identity". In addition, we have pledged to the Business for Marriage Equality (BME), a campaign to boost marriage equality in Japan through the support of businesses, as of June 1, 2021. 
Let's create a work environment that is comfortable to work in that we can be proud of.
Image

On International Women's Day (March 8, 2021)
March 8 is International Women's Day. At Renesas, we have about 5,000 talented and passionate women of various backgrounds working around the world. On this important day, I want to celebrate the achievements of all our female colleagues who collectively make us better every day.
In 2020, Renesas joined the Global Semiconductor Alliance ("GSA"), whose goal is to build a global eco-system for the semiconductor industry. As part of our commitment, I signed the GSA's Women's Leadership Initiative pledge to signify our full commitment to recruiting, retaining and helping advance the careers of women in the semiconductor industry. To achieve this, we strive to create an environment for all women at Renesas Group to work, lead and excel in their careers.
It is also imperative to respect and understand each other as individuals and the rights of one another, regardless of gender, ethnic background, sexual orientation, religious background or disability. These are core values highlighted in our Code of Conduct. In today's rapidly changing environment, a diverse workplace is crucial to drive innovation and add value to our business. To accomplish this and create a more inclusive culture, we need to openly discuss and promote diversity in the workplace.
Image

Actively Hiring International Graduates
We actively hire new graduates in Japan from abroad. Every year, approximately 20-30% of the new graduate employees who join us are not Japanese and are active in a variety of postings. For the fiscal year 2020, we hired new graduates from nine countries (India, Korea, Sudan, Thailand, Tajikistan, China, Germany, Vietnam, and Malaysia), and employees' nationalities are becoming more diverse each year. After joining the company, regardless of their nationality, new graduate employees are assigned to their postings, including the design departments, with a designated trainer who accompanies them on their development.
Ratio of foreign nationality graduates
| year | 2018 | 2019 | 2020 |
| --- | --- | --- | --- |
| % | 16.1% | 22.5% | 28.0% |
Initiatives in Europe
Renesas Electronics Europe Ltd., one of our regional subsidiaries, has partnered with UKESF (Note) to provide paid work placements for university students studying electronics at UK universities, not only contributing directly to our increased diversity, but also cultivating a next generation of superior engineers for the electronics industry.
Note: UKESF (UK Electronics Skills Foundation is an organization that provides scholarships to talented university students studying electronic engineering at universities in the United Kingdom and provides employment opportunities at companies).
Promotion of Female Employees' Participation and Advancement in Renesas
Within our diversity activities, we are particularly intensifying activities around the promotion of female employees' participation and advancement in Renesas. In addition to increasing the ratio of women in all organizations, we are focusing on promoting the diversity of our workforce by increasing the number of women in managerial positions, and by enabling women to contribute to better products and solutions that realize social contributions.
Increasing the Ratio of Female Recruits
Despite the number of female students in the fields of mechanical and electrical engineering for hiring are very low, we are continuously hiring female engineers through our website and recruitment seminars. We aim over 20% of new graduates recruited in Japan every year to be female. Therefore, we will continue to focus on increasing the number of female graduates by establishing a corporate culture and structure that will enable employees to play an active role in the company regardless of gender.
Supporting Women's Career Development
Renesas provides opportunities for all employees, regardless of gender, to work globally and take on roles in accordance with their abilities.
As of January 2020, women accounted for approximately 26% of our workforce, and just 6.5% of our managerial positions. We conduct business globally, and the percentage of women in managerial positions overseas is higher than in Japan.
There were 64 female managers in the Renesas Group in Japan (2.8% of all managers). Of these, there are 3 female executives (at the head of division level), and we will continue to increase the numbers of female leaders in Japan going forward.
Ratio of Female Managers
 
2018
2019
2020
Japan
Number of managers
53
56
64
%
2.1
2.2
2.8
Outside Japan
Number of managers
-
-
153
%
-
-
14.4
Global Total
Number of managers
-
-
217
%
-
-
6.5
Various Programs to Promote Female Employees' Participation and Advancement in Renesas
We have established various programs to promote female employees' participation and advancement in Renesas. For instance, 97% of female employees in 2019 returned to work after maternity and childcare leave. While we acknowledge there is more to be done, we believe that we really do help a lot of female employees to handle the balance between work and childcare better. We will continue to provide career support so that female employees get the chance to fully demonstrate their potential, in order to promote participation and advancement of female employees in Renesas.
Various Programs to promote female employees' participation and advancement in Renesas
---
Work Style Reforms

Work from home (telecommuting system)
Flextime system (without core working time)
Establishment of No Overtime Days
Planned annual paid leave (two or more consecutive annual paid leaves)
Half-day annual paid leave (in units of half-day annual paid leaves)

Various Programs
Renesas Group Compatibility Support System

[Pregnancy/childbirth]

Pregnancy Hospital Check Up Leave
Pregnancy Disorder Leave
Maternity Leave (eight weeks before and eight weeks after childbirth)
Paternity Leave (up to 5 days per childbirth)

[Childcare]

Childcare Leave (up to the age of two and a half years old)
Shortened Working Hours for Childcare (up to the end of March when completing the sixth grade of elementary school)
Childcare leave for Illness or Injury (up to 5 days per child before elementary school)

[Family Care]

Family Care Leave (up to one year in total)
Shortened Working Hours for Family Care (until said reason for family care is resolved)
Family Care Vacation Day (up to five days per year per employee who is taking care of a family member)

Hiring

Continuing active public relations activities
Mid-Career hiring

Employee training and development

Stratified training, Training for trainers of the new employees, Assessors training, etc.
Self-development program
Job posting system and free agent system (introduction scheduled)
Development of next-generation leaders (systematic rotation, etc.)
Implementation of 360-degree evaluation by senior executives
MBO system
Global Semiconductor Alliance's Women's Leadership Initiative Pledge 
Renesas' CEO, Hidetoshi Shibata, has signed the Women's Leadership Initiative (WLI) Pledge. This pledge signifies that industry leaders are working to make a substantial impact on recruitment, retention and advancement of women in the semiconductor industry. By signing the pledge, Renesas commits to the following: 
Prioritizing gender diversity and gender pay parity.
Creating an inclusive culture, free from biases that enable women to contribute their maximum potential.
Promoting the professional development of women through offering opportunities, training, recognition, engagement and participation.
Creating advancement opportunities through sponsorship and meaningful performance objectives. 
Image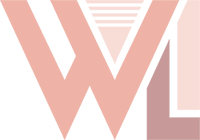 Pledging Support for United Nations Women's Empowerment Principles (WEPs)
Renesas has become a signatory of Women's Empowerment Principles (WEPs) (announced on April 13, 2021), a joint initiative founded by the United Nations Global Compact (UNGC) and UN Women in 2010.
Becoming a signatory solidifies Renesas' unwavering commitment to promote gender equality and create a more inclusive workforce where individuals can achieve their maximum potential regardless of gender. Going forward, we will empower and inspire women in the workplace and in society, and to create a business environment where women can work, lead and excel in their careers.
Efforts to Promote Disabled Employees' Participation and Advancement in Renesas (Japan)
We consistently work on hiring people with disabilities. As of 2020, employees with disabilities accounted for 2.3% of the workforce in Japan, and they are active in various locations. In addition to the design and manufacturing departments, we have employees with disabilities demonstrating their skills and playing an active role in a wide range of fields across the company.
Our global Group companies also actively hire people with disabilities, and employees with disabilities accounts for 1.4% of the global workforce.
We will continue to fulfill our social responsibility and promote the active employment of individuals with disabilities, while also leveraging diversity to drive growth for the company.
Ratio of employees with Disabilities
|   | 2015 | 2016 | 2017 | 2018 | 2019 | 2020 |
| --- | --- | --- | --- | --- | --- | --- |
| % (Japan) | 1.6% | 2.1% | 2.1% | 2.2% | 2.2% | 2.3% |
Ratio of employees with Disabilities
|   | 2018 | 2019 | 2020 |
| --- | --- | --- | --- |
| % (Global) | 1.4% | 1.3% | 1.4% |
Note: For individuals employed in Japan are calculated based on the Act on Promotion of Employment of Persons with Disabilities of Japan.
Contributing to SDGs
Renesas' efforts in Diversity and Inclusion contributes to these Sustainable Development Goals targets:
Image

SDG 5.1 End all forms of discrimination against all women and girls everywhere
Image

SDG 5.5 Ensure women's full and effective participation and equal opportunities for leadership at all levels of decision-making in political, economic and public life
Image

SDG 5.c Adopt and strengthen sound policies and enforceable legislation for the promotion of gender equality and the empowerment of all women and girls at all levels
Image

SDG 10.2 By 2030, empower and promote the social, economic and political inclusion of all, irrespective of age, sex, disability, race, ethnicity, origin, religion or economic or other status
---