Renesas RX72M networking solutions, which reduce the development time when using RX72M for slave equipment for industrial networks, are available for motor drives at robot terminals, small programable logic controllers (PLCs) and remote I/O, etc.
The solution consists of an RX72M-based evaluation board along with sample software for the OS, middleware and industrial network communication protocols supporting about 70% of the major industrial network communication protocols in the market, which strengthens our competitiveness in the development of our customers' products.
Please be sure to try out the performance and functionality of this solution.
Image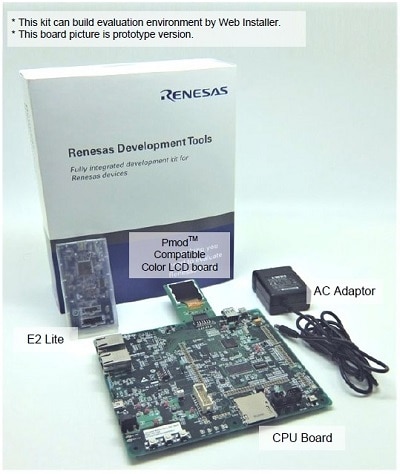 Key Features
You can try using industrial network communication immediately with the sample program and evaluation board.
It has been tested for conformance with the three major protocols (EtherCAT, PROFINET RT and EtherNet/IP).
We work with proven partners preparing major industrial network protocols in addition to EtherCAT.
Image

Detail
The following are provided for RX72M industrial network solutions:
Hardware (RX72M Evaluation Board)
Software: RX72M Group Communications Board Sample program Package Rev.1.10 (ZIP | English, 日本語)

RX72M compatible drivers
OS and middleware sample program
Industrial network communication protocol sample program

Application Notes: RX72M Group Communications Board Sample program Package Rev.1.10 (PDF | English, 日本語)
Others

The sample code for all protocols can be downloaded here:

Project for RX72M: RX72M Group Communications Board Sample program Package Rev.1.10 (ZIP | English, 日本語)
Supported protocols: EtherCAT, OPC UA, PROFINET RT, EtherNet/IP, Modbus TCP, CC-Link IE TSN, PROFIBUS DP, Modbus RTU/ASCII, CAN open, DeviceNet

Communication protocol sales and support from each partner

Status of protocol support for slave equipment
Industrial Ethernet: EtherCAT, OPC UA, PROFINET RT, EtherNet/IP, Modbus TCP, CC-Link IE TSN 
Image

Fieldbus communication: PROFIBUS DP, Modbus RTU/ASCII, CAN open, DeviceNet 
Image

---
Related Links