The biometrics market is expected to reach $32.73 Billion by 2022 at a CAGR of 16.79% between 2016 and 2022. The growth of this market is driven by factors such as government initiatives in adoption of biometrics systems, and the rising use of biometric technology in financial institutions and healthcare sectors, among others. The two biggest use cases are in personnel ID and two-factor biometric authentication using the following:
Fingerprint recognition
Iris recognition
Face recognition
System benefits
Simple 1-chip solution – No DDR RAM or 2-layer boards.
DRP meets the processing power requirements, wherein existing solutions use high-end CPUs (1GHz dual/quad core) running OpenCV, Linux and neural algorithms.
Low power solution that can work with small battery/mobile USB power.
Image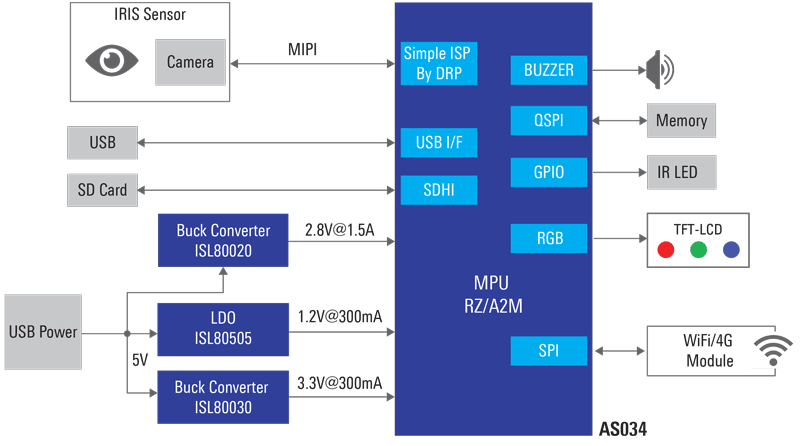 Related Products