It is exciting to see the number of launches carrying all different kinds of payloads into space in recent years.  The space industry has been revitalized with several different players launching everything from satellites in Earth orbit to rovers searching out the surface of Mars.  It's important to have these systems perform reliably and accurately throughout their missions, which requires using components that are robust and reliable.  These components must handle the extreme environment of space, which includes severe temperature extremes along with various types of radiation. 
Image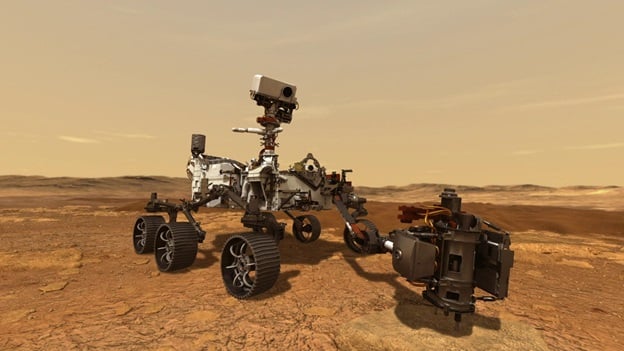 Renesas' Intersil ISL73141SEH 14-bit precision SAR ADC is radiation hardened by design and operates over the temperature range of -55C to +125C, allowing the ADC to operate properly in the temperature extremes experienced in space. The ISL73141SEH exhibits very little single event effects from radiation.  The device does not show any signs of SEB (single event burnout) or SEL (single event latch-up) and the majority of SET (single event transients) last for just a single sample clock cycle (none longer than three clock cycles) at up to 86MeV.  The ISL73141SEH exhibits no functional interrupts so users do not have to worry about resetting or power cycling the device.  In addition, many of the data sheet parameters are specified at up to 75kRad LDR, providing confidence in exposure to radiation over the life of the device.  The data conversions from the ISL73141SEH will be reliable and consistent throughout the product lifetime.  
The ISL73141SEH provides dependable and accurate sampling allowing the user to perform a variety of operations, such as sampling sensor data to determine position, speed, and/or temperature among many other important functions.  Since the ISL73141SEH has the highest resolution in its class at 14 bits, this can all be done with greater accuracy than competing solutions on the market.  In addition, the ISL73141SEH has two options for analog supply voltage, 3.3V or 5.0V, allowing for operation of the ADC with different reference voltages and sampling speeds to support requirements needed in a variety of applications.
Interfacing to the ISL73141SEH is seamless using the serial output data port that operates at 2.5V or 3.3V LVCMOS logic levels.  The sampled analog input signal is presented as digital output data with no latency, allowing signal acquisition that is not only accurate, but also very fast since the ISL73141SEH can operate up to 1MSPS with a 5.0V analog supply.
The ISL73141SEH brings fast, accurate, and reliable data conversion to the space market with best-in-class resolution and radiation performance.  With mostly single sample recovery from radiation strikes and very little lifetime radiation effects, the ISL73141SEH is the choice in precision SAR ADCs for space applications.