There are many different solutions on the market for 1-phase power meters to accommodate the customers' varying ranges of design requirements. To ease the design burden and provide flexibility, Renesas has developed an export power meter for the high-end market using an MCU to avoid the limitations of using system-on-chips (SoCs). This design encompasses the full solution including the MCU, a high-speed photocoupler, AC/DC, power device, and memory.
System Benefits​:
Ultra-low power MCU includes 24-bit Delta-Sigma A/D converters, 32-bit multiply-accumulator, segment LCD driver, and AES hardware engine.
72kHz integrated 900V bipolar junction transistor (BJT) for 18W power supplies, no optocoupler, accurate voltage cross-regulation, compact AC/DC power supplies for smart electricity meters.
MCU-based design for flexibility and expanded memory, Device Language Message Specification (DLMS) supported.
Target Applications:
Image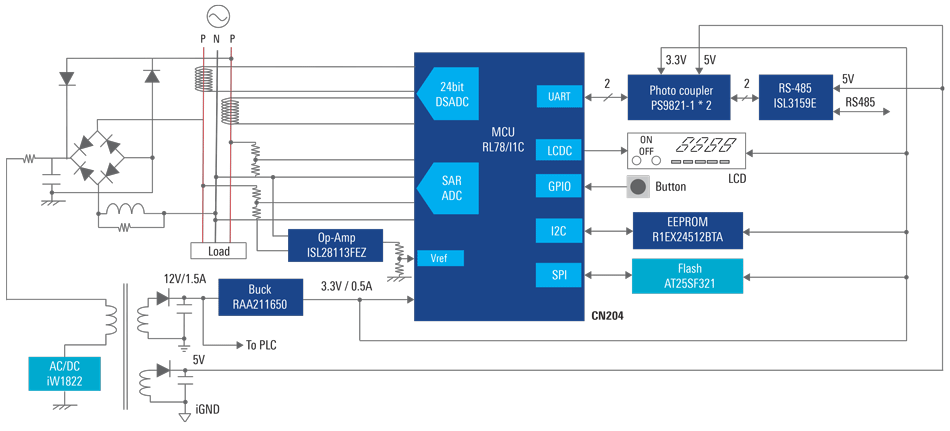 Image