Do you know DSP (Digital Signal Processing)?
IoT devices often transmit information obtained from sensors to the cloud. DSP is used for analyzing this output signal from the sensor and has been widely deployed due to the explosive trend of IoT in recent years.
By the way, what is your image of DSP? You may think it is "high-cost" and "difficult" to implement.  
Then, I would like to introduce Renesas 32 bit general-purpose MCU, "RX Family". Renesas RX Family MCU is based on its own proprietary high-performance CPU core. It can realize not only DSP essential processing like acquisition and analysis of the signal from the sensor, but also communication, HMI, and control of the system with a single chip . This would break the image that DSP requires a "high cost" dedicated chip because of its high load.
To dispel the "difficulty" image, Renesas has published an Application Note with DSP sample program, which is available free of charge and held an online seminar based on it.
Image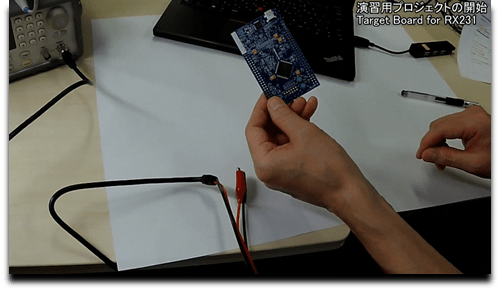 Image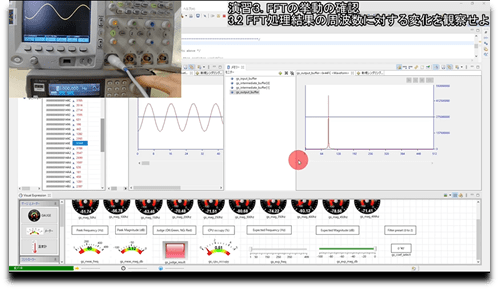 This seminar mainly consists of the exercises where you can quickly execute the sample program and use a low-cost evaluation board.  In addition, you can visualize the behavior of analog signals obtained by RX and that of DSP (IIR filter and FFT) by using the waveform display and GUI function of the integrated development environment e² studio. This is an approach to experience DSP in an affordable development environment.
Image

Image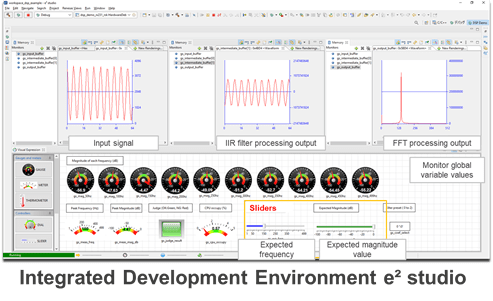 There were more than 35 participants at the last seminar held in June 2021 in Japan. It seems that they were interested in the approach of "DSP Experience". The DSP technique is widely employed in extended fields such as IoT devices. Effective use of DSP helps to enhance and add value to your products. If you have an interest, feel free to check out the DSP library and the sample program for RX Family in the below link. 
At this moment, the seminar is only held in Japan. We are considering other regions next, please stay tune and join us in the next seminar. We'll be expecting you.!!