Published: December 22, 2021
Introduction
Interest in cybersecurity is growing rapidly in the automotive industry. The background is the transformation of the automobile industry represented by CASE (*1). The role and scale of software continue to grow year by year. As a result, automobiles are exposed to the threat of cyber attacks such as software tampering. To address these risks, we are efficiently developing safe and secure boot loaders and firmware for Renesas security hardware (HSM).
*1) Connected, Autonomous/Automated, Shared, Electric
Image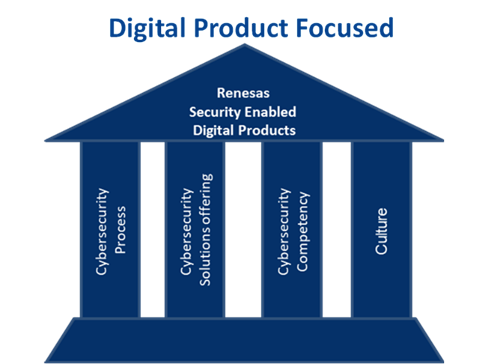 Background
With the constant progress of CASE, it is becoming more important to respond to cyber attacks against increasingly complex automotive software. In addition, the United Nations and ISO have established cyber security rules for the automotive industry. As such, Cyber security has become an important key in the automotive industry. Today, cyberattacks on automotive systems are not only increasing rapidly, but also becoming more sophisticated, and in the worst case, they can lead to life-threatening accidents. Therefore, automotive security is not enough to support mere cryptographic algorithms, and it is becoming necessary to cover the process from the concept phase of the entire system to after-sales. Renesas will take advantage of being a semiconductor vendor and work closely with OEM/Tier1 to provide security solutions that give a bird's-eye view of the entire system.
Our Role
Our automotive security software development not only provides software but also covers consulting/maintenance work.
Consulting
Use cases of security functions based on OEM / Tier 1 requirements are assumed. If necessary, we will work with 3rd Party software vendors to build and propose optimal security solutions from both hardware and software perspectives.
Software development
Develop software required for consulting and maintenance work. We develop high-quality software that complies not only to ISO21434 but also to ISO26262.
Maintenance
Regular maintenance will also be performed on the services provided. We monitor vulnerability information that is updated daily, improve existing products, provide feedback to next-generation products, and perform maintenance measures according to the customer's development schedule.
Image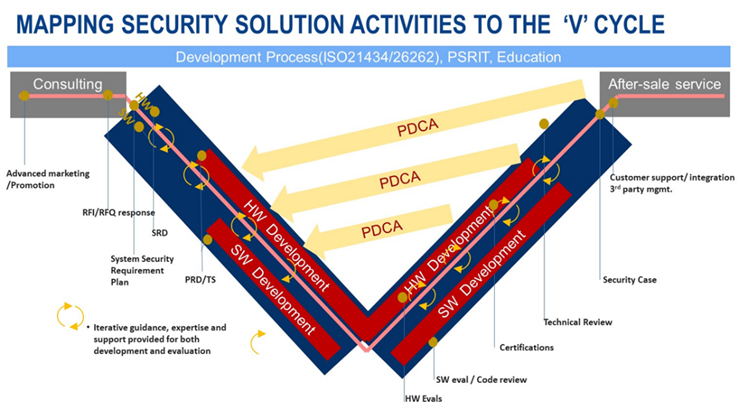 Summary
As security experts, we aim to be a team that provides security solutions that meet the use cases envisioned by OEM / Tier 1. Security software strategies are highly dependent on market needs, standards, and standardizations for the automotive industry, and customer applications. Our security software strategy aims to be one of Renesas' core competence by achieving cost competitiveness and "Easy to Use" and "Easy to Understand" for our customers.