Published: November 2, 2021
Image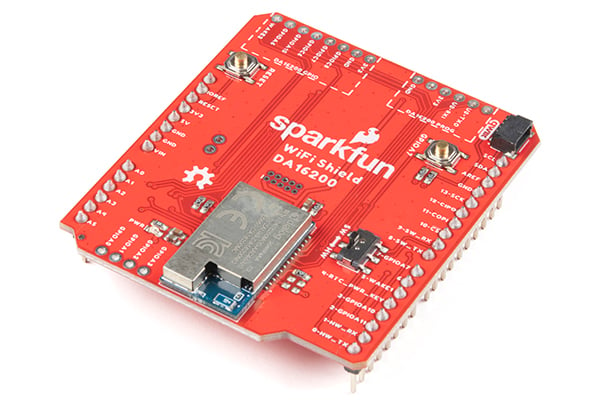 Together with Arm and Renesas, SparkFun has launched Qwicc WiFi Shield based on Renesas' Wi-Fi DA16200 module. This Arduino Uno R3 form factor shield enables rapid development of ultra-low power Wi-Fi IoT applications with the additional support of a Qwiic connector, multiple GPIO options, and JTAG connectors, this shield will help fast development of your next Wi-Fi connected IoT application.
Wi-Fi connectivity is a crucial element that provides a seamless wireless connection to the Internet and cloud services like AWS IoT. With this SparkFun Qwiic WiFi Shield - DA16200, it's now safe, simple, and secure to add Wi-Fi connectivity to your project. The SparkFun Qwiic WiFi Shield has 3 Ultra Low Power sleep modes enabling battery-powered IoT applications and it's the ideal selection for any home IoT projects such as smart door locks, thermostats, sensors, pet trackers, etc.
The Wi-Fi processor support IEEE802.11b/g/n and has the latest security features fully integrated. The DA16200 module has been worldwide certified approved for use in any country around the world. For more information on SparkFun Qwiic WiFi Shield - DA16200, please, check the link.