From the various options for the electrification of the powertrain the Mild-Hybrid Electrical Vehicles (MHEV) market is showing a high growth rate due to the cost-efficient implementation of an additional 48V board net. This additional 48V board net leads to new requirements on ECU design and necessary semiconductors. The main item is the coexistence between 12V and 48V board net, which needs to be ensured. Renesas developed a 48V proof-of-concept (PoC) solution to identify and check system-level requirements, which are important for the definition of new 48V semiconductor components optimized for 48V applications. The evaluation according to VDA320, ISO21780 and ISO16750 has already been started as well as a test chip development to evaluate new IPs. The outcome of these evaluations will be used for the development of a new 48V gate driver unit product family, which is under planning.
MHEV Market and Applications
The tightened fleet CO2 emission targets require the electrification of the powertrain. For xEV several options can be used, battery electric vehicles (BEV), plug-in hybrid electric vehicles (PHEV), full hybrid electric vehicles (FHEV), and mild-hybrid electric vehicles (MHEV).
If we look at how the electrification is going to develop then we see that the MHEV option has a high growth rate as shown in Figure 1. Strategic Analytics estimated a CAGR of 32% from 2018 to 2025 for MHEV. The MHEV market will be dominant in the first step in Europe and China followed by the US. In Europe 3.5M vehicles, in China 2.4M vehicles and in the US 2.3M vehicles are expected in 2025.
Image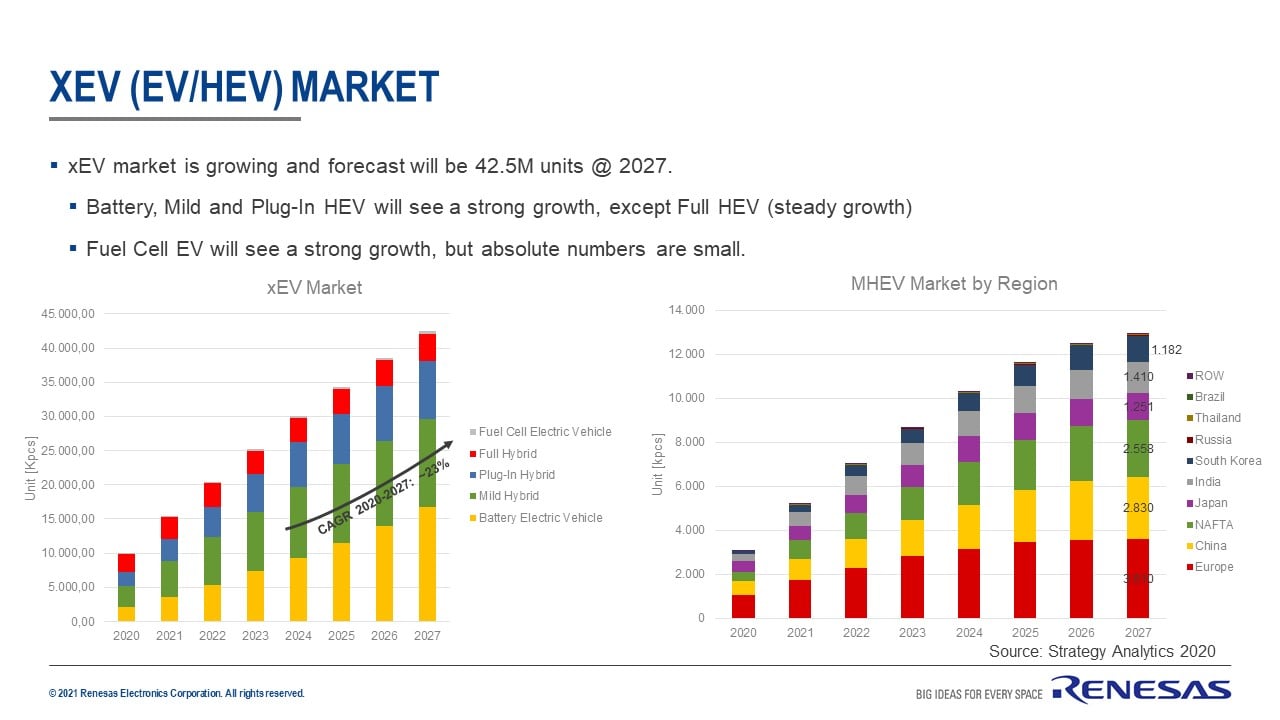 Figure 1. xEV Market and MHEV Market by Region
MHEVs are equipped with an additional small electric motor, which can easily be installed on an existing ICE with low additional costs. The majority of MHEV employs a 48V system. Several 12V applications, like BSG/ISG and auxiliary applications, are realized already in the 48V system, and in foreseeable future, more 12V applications will migrate to the 48V system. Figure 2 shows an estimation of the 48V MHEV and 48V motor control applications, like traction motors, starter generators, auxiliary applications, etc. which will significantly increase until CY2030. The share of auxiliary applications will be about 45%. Examples of auxiliary applications are oil pumps, water pumps, compressors, turbo chargers, etc.
Image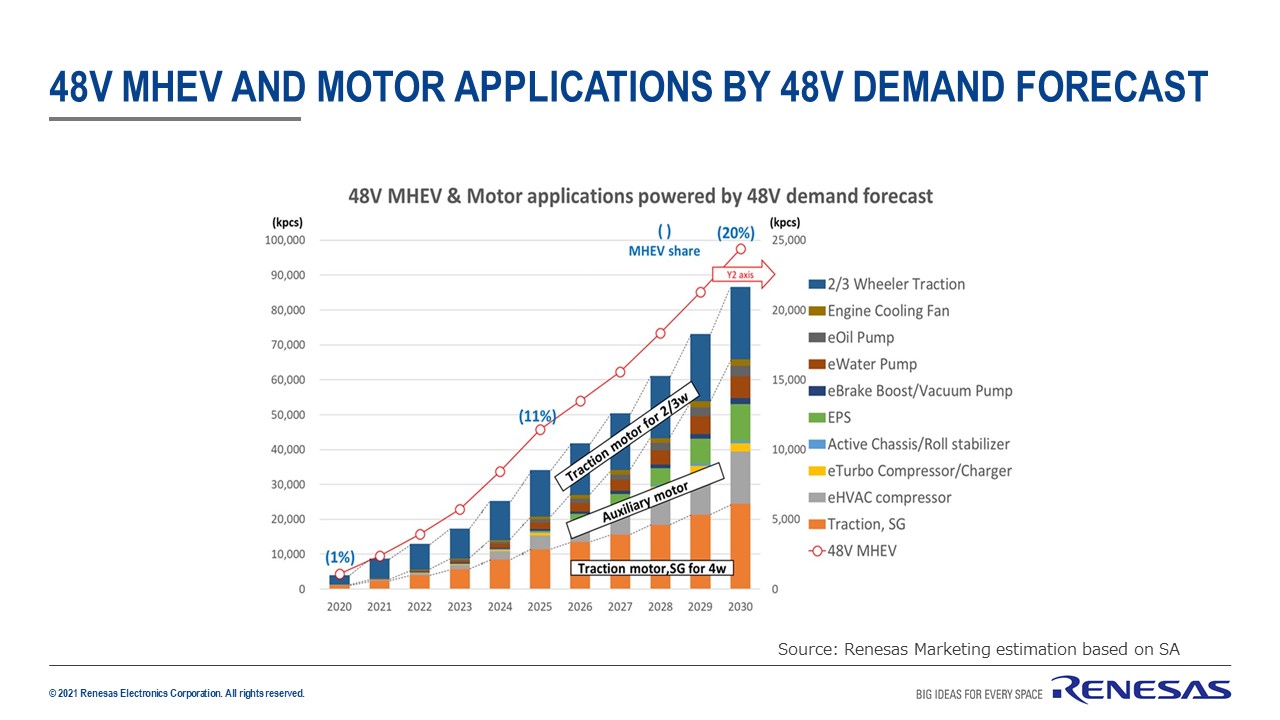 Figure 2. 48V MHEV and 48V Motor Applications Demand Forecast
Benefits of the 48V system
The main target of the 48V system is to store energy, which is normally lost in a vehicle during different driving situations, like braking or coasting, and to use this energy to supply some loads. This so-called recuperation energy will save around 10% - 15% of the fuel and reduce CO2 emission. The storage of this recuperation energy in a 48V battery gives the additional benefit of a lower current, which leads to lower power losses, less harness weight and cost as well as better efficiency.
New requirements and challenges
The introduction of the 48V system, let me call it 48V board net, comes along with several technical standardization activities for the combination of the 12V board net and the 48V board net, like VDA 320, ISO 21780, ISO 16750, LV 148, and others. These standardization activities are mainly led by European OEMs and Tier 1s. 
Special requirements are necessary to ensure the coexistence of the 12V board net and the 48V board net. Besides the necessary increase of voltage robustness also the domain isolation between the 12V domain and the 48V domain is necessary.
Furthermore, as of today, there is a limited availability of 48V semiconductor components. Therefore, a lot of discrete semiconductor components need to be used to realize all functions on a 48V ECU, e.g., 48V auxiliary applications. The current existing solutions for 48V auxiliary applications are more or less discrete solutions, which leads to very high BOM costs.
Image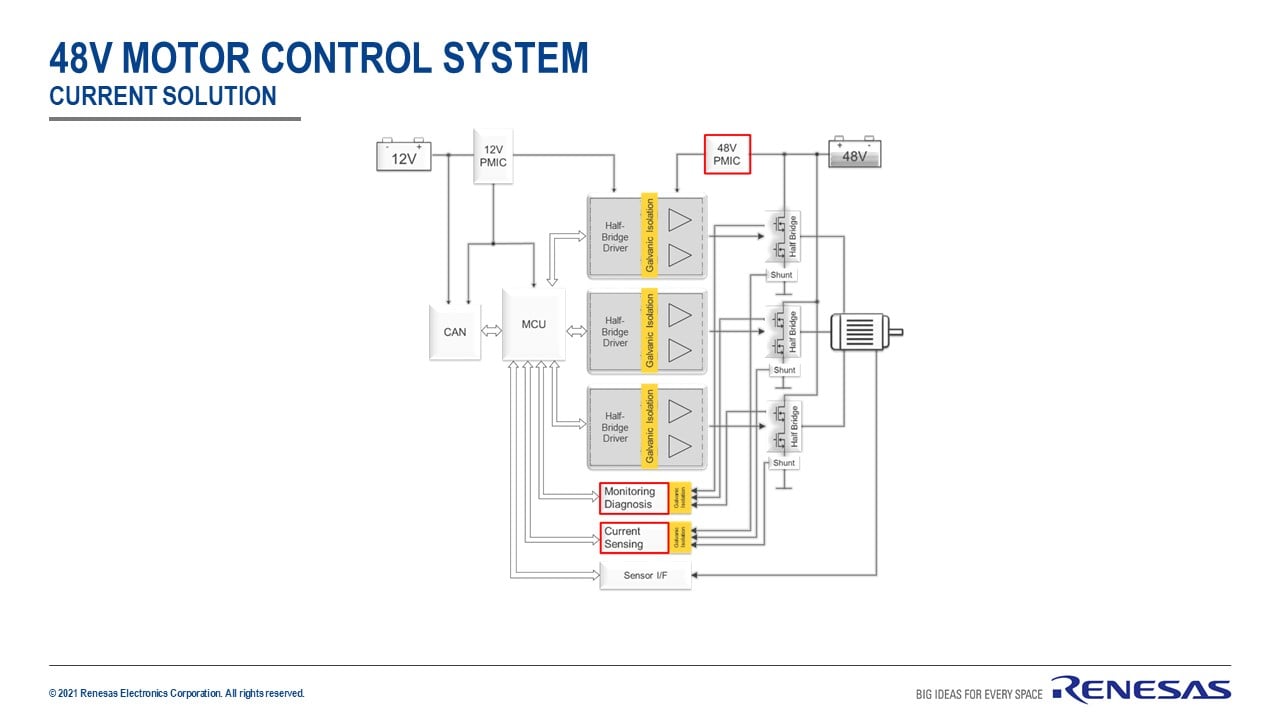 Figure 3. Current Solution of a 48V Motor Control System
Renesas solutions
Renesas has developed a 48V test environment, which is a PoC solution for 48V auxiliary applications, especially 48V motor control applications. It considers a configurable 12V/48V domain isolation, necessary functions like dual voltage supply, sensing, monitoring/diagnosis functions, and others. The major target is to identify the system-level requirements for 48V semiconductor components and the key challenges in the VDA 320, ISO 21780 and ISO 16750 tests.
Image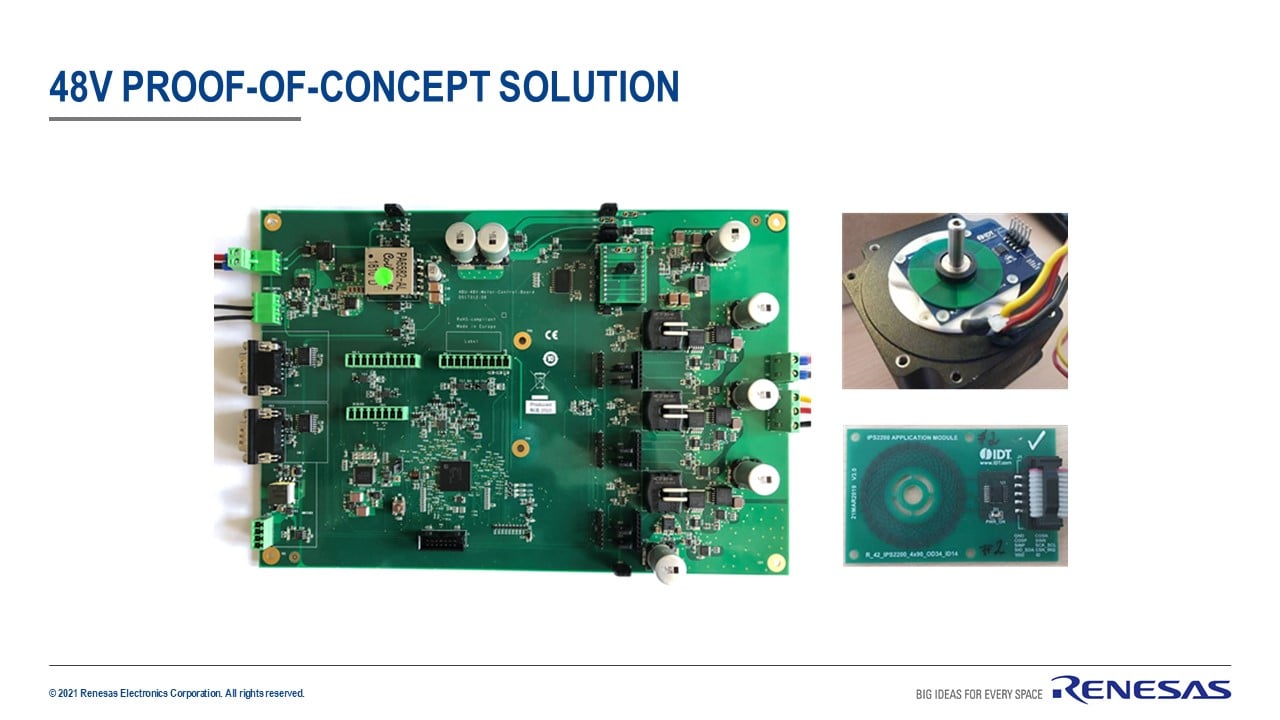 Figure 4. 48V Proof-Of-Concept Solution
The proof-of-concept solution is equipped with Renesas' automotive products and other components:
32-bit microcontroller RH850/C1M-A2, dedicated to EV/HEV applications
Power management IC RAA270000 for the RH850 microcontroller
Half-bridge driver ISL78434
100V ANM2 power MOSFETs RBA250N10
Inductive Sin/Cos high-speed rotary position sensor IPS2550
Single output buck controller
Isolated PWM controller for power conversion ISL78215
Image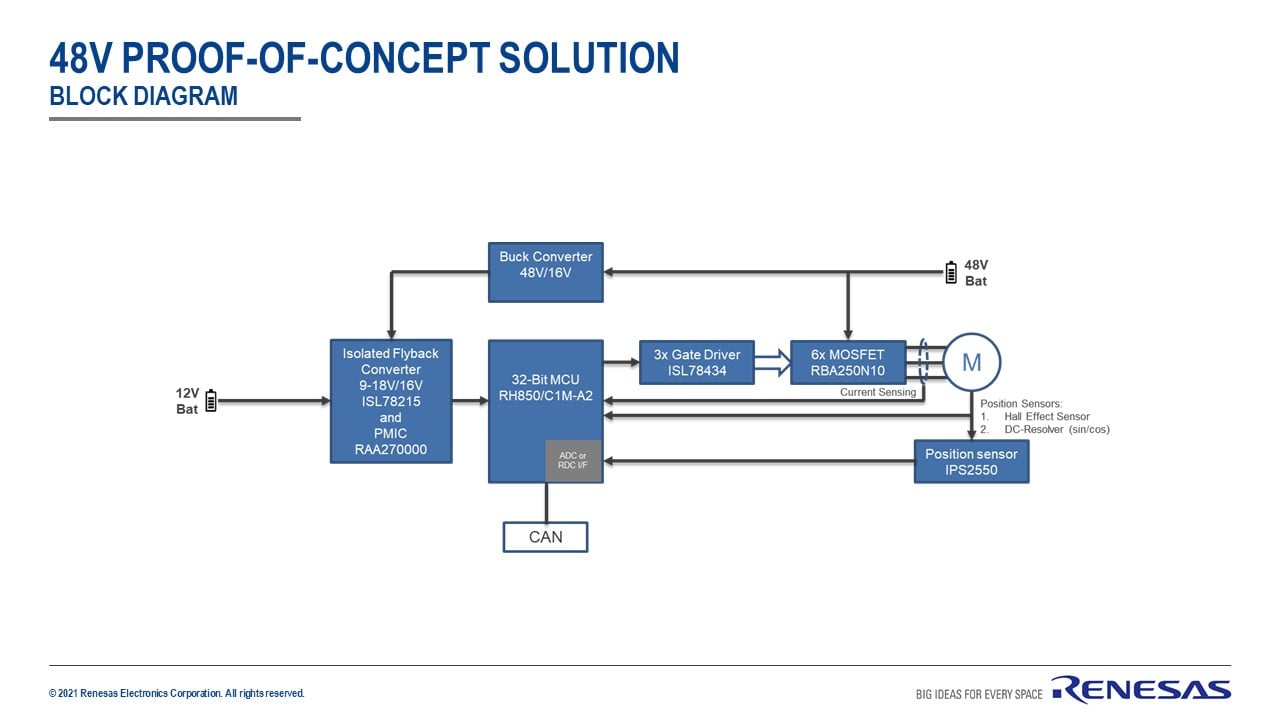 Figure 5. Block Diagram
The major target of this 48V PoC solution is to identify the system-level requirements for 48V semiconductor components and the key challenges in the VDA 320, ISO 21780 and ISO 16750 tests. Renesas started already the evaluation of the 48V test environment based on the VDA 320, ISO 21780 and ISO 16750 and started already a test chip development based on the available evaluation results and discovered challenges.
Considering the various 48V auxiliary applications, the limited number of 48V semiconductor components and the technical challenges coming from the introduction of the 48V board net, Renesas is currently developing a new gate driver product family designed for 48V. The products of this new product family will integrate as many functions as required for motor control systems and will have derivates with and without galvanic isolation.
The innovative and cost-effective isolation concept will help to comply with the VDA 320, ISO 21780 and IS0 16750. The high level of integration ensures a simple and easy implementation in motor control systems and will save BOM cost and PCB space and provides for example the possibility of ECU integration into the motor housing. The large-scale integration of monitoring, protection and diagnosis functions into the GDU improves the functional safety level. The modular implementation of features accelerates the time to market and provides an optimized and tailored solution for different applications. Renesas is planning to update the proof-of-concept solution with one of the 48V gate-driver unit products and to offer it as a reference design for 48V auxiliary applications, incl. demo software, which should be easy to use and support our customers in shortening development times of new ECU designs.
Thank you for your interest and stay healthy.