Making the New Normal Possible | Our Solutions | Online Training | Business Continuity | Community Support
Making the New Normal Possible
Our first mission statement brings everyone at Renesas together in driving towards a safer, healthier, greener and smarter world. That does not just stop because of COVID-19; we are working tirelessly to support our customers in making the sustainable, new normal possible. Sometimes game-changing innovation benefits from disruption and upheaval, and we believe our practical solutions are perfectly matched to deal with the societal and industrial challenges that we are all confronted with in face of the far-reaching implications of the coronavirus.
Innovative solutions for the New Normal
Technology plays a key role in making a sustainable 'New Normal' possible. While healthcare and hygiene applications attract even higher interest, more people will work from home along with their school-age children taking online classes. This is spurring the need for even more Internet connectivity, higher 5G bandwidth and an explosion of data center hardware and cloud applications. Furthermore, concepts for mobility and transport are facing huge challenges. Renesas is committed to developing the solutions our customers can use. Here are some of the ways our innovative solutions are helping millions of people around the world.
Healthcare Solutions
Image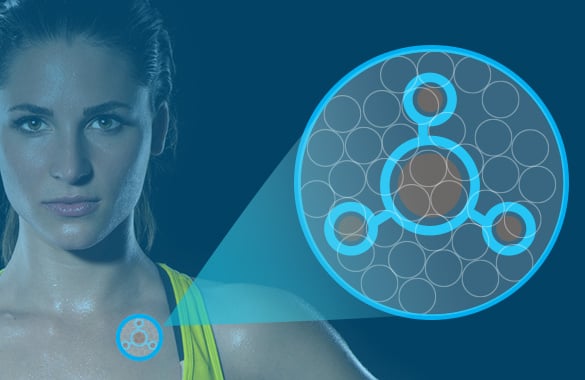 COVID-19 infected patients need to be continuously monitored for their vital signs. Renesas wireless medical patch collects patient information and transmits it to any android phone over Bluetooth for continuous monitoring.
Image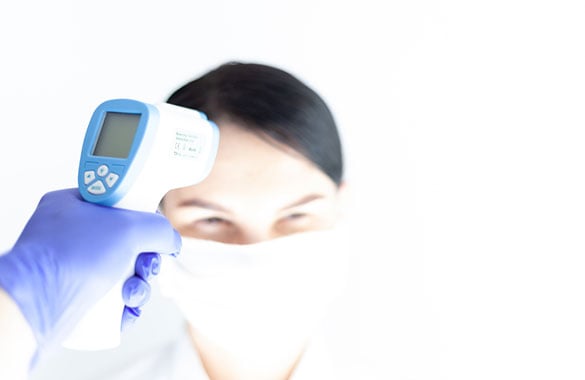 Renesas' Infrared contactless thermometer solution provides a safe approach to measuring body temperature at airports, hospitals and other safety checkpoints without making skin contact.
Image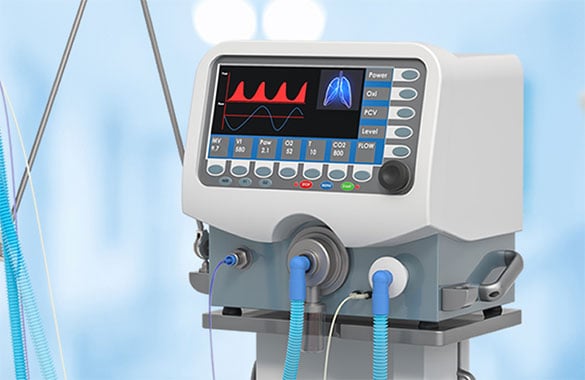 In order to combat the worldwide COVID-19 pandemic, Renesas introduced an open-source reference design that customers can use to quickly design ready-to-assemble boards for medical ventilators.
Network Infrastructure Solutions
Image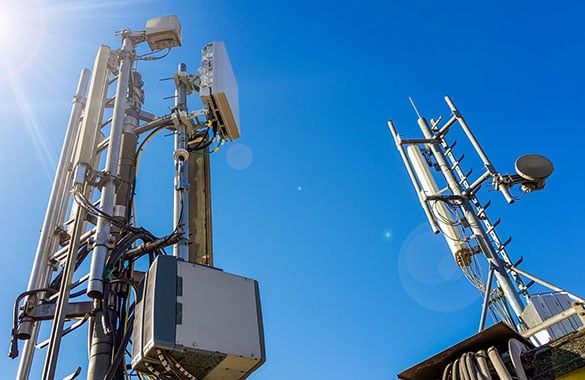 Due to the pandemic, more people are working from home and their school-age children are taking online classes. Renesas' 5G base station solutions meet the needs of those working from home with cutting-edge analog, power and mixed-signal RF products that manage the increased amount of data and video being transmitted via the cloud.
Image
The growing need to work and school from home demands next-generation wireline infrastructure equipment. Renesas' timing and power solutions reduce computing component count and logistics for 10G-400G Ethernet switches, enterprise core and edge routers, optical transport networks, packet transport networks and access network equipment.
Image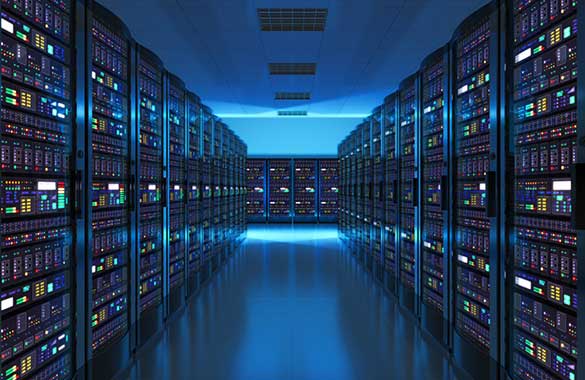 Data center server racks process the cloud computing data and video applications that support the new normal as many of us work and school from home. Renesas' high performance timing and broad portfolio of power products addresses the needs of modern enterprise server systems.
Building Automation Solutions
Image
A touchless button solution can be widely used in homes (lighting switches, bathroom switches, etc.) and public locations (vending machines, electric door openers, etc.). A touch can be detected without directly touching the button. Adhesion of bacteria, viruses and dirt to the fingers is reduced.
Image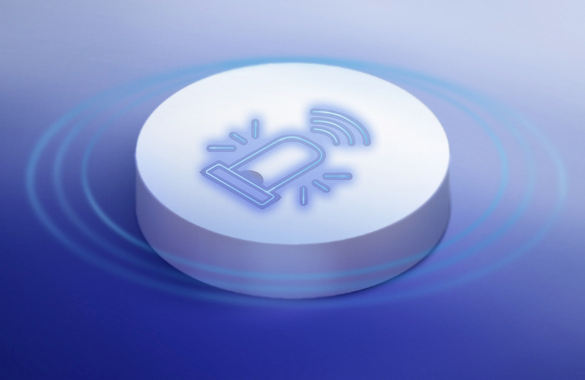 Monitoring of air quality, temperature and humidity via a Bluetooth® Low Energy (LE) beacon that operates day and night with a small solar cell. This solution includes an indoor air quality sensor that enables the display of eCO2 which can be used for alerting a crowded environment of the risk for COVID-19.
Image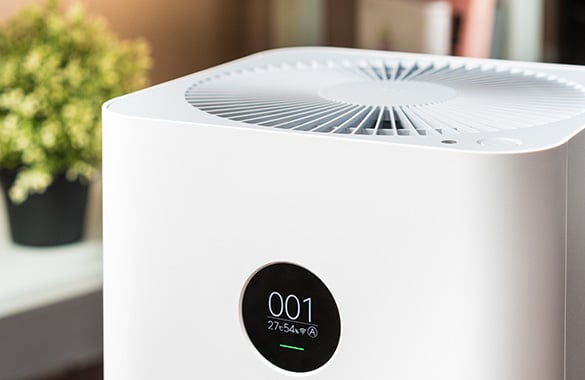 Driven by a rising prevalence of air borne diseases and rising pollution levels, air purifiers are a fast growing industry. This winning combination is for a sensor module that will fit any air purifier application, making integrating sensors simple and off-loading the main control MCU.
Automotive & Vehicles Solutions
Image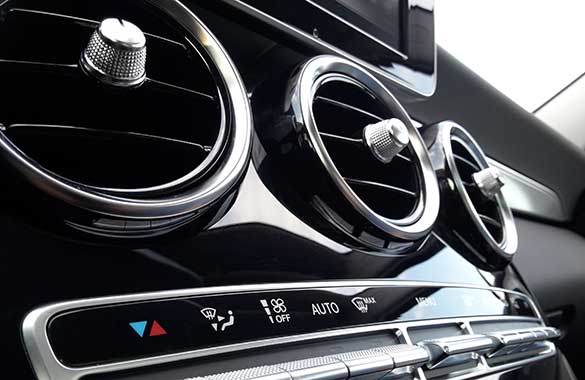 It is important to provide frequent ventilation, especially in taxis and shared vehicles. Renesas offers an HVAC solution that includes an extensive lineup of CAN/LIN MCUs as well an array of analog and power devices ideal for use in motor units.
Image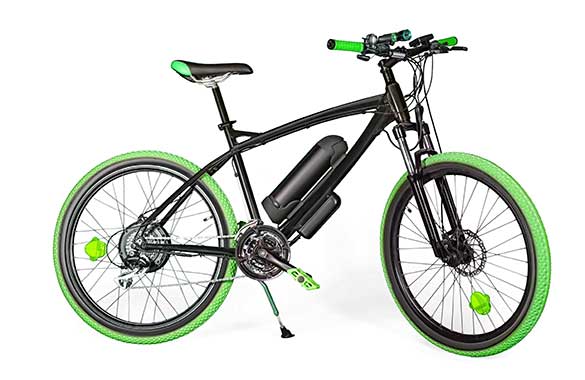 With many restaurants and shops turning to delivery, the need for an efficient, fast-moving micro-mobility is greater than ever. Renesas offers a complete e-bike system solution with high reliability and innovative battery management and electronic locks.
Image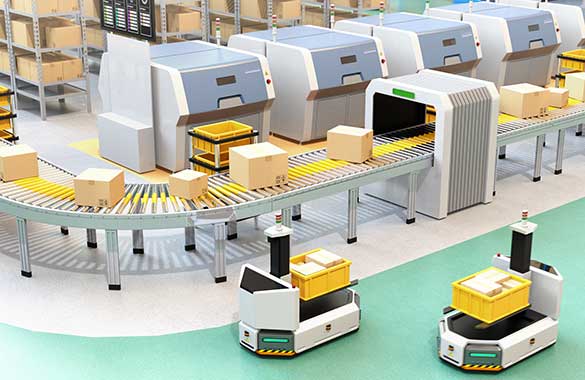 Renesas' safety controller MCU RH850/P1M was adopted in the development of Automated Guided Vehicles (AGVs). In a post-COVID-19 world of mobility, AGVs are expected to be a solution to decrease dependency on human contact.
Online Training & Support
We understand the challenges presented by lockdowns and home-office working. That's why we have a broad palette of online support tools, such as webinars and seminars, trainings, simulators and design tools.
Image

Training
Image

Design Tools
iSim Design & Simulation Tool
PowerCompass Multi-Load Configurator
Power Cross Reference
Clock Tree Design Tool
Business Continuity
Our People
Image

Business travel bans put in place worldwide early 2020.
Image

Offices have hygiene instructions and measures in line with WHO recommendations.
Image

Home-office work started before many local lockdowns were introduced.
For the future we are considering how to adopt the benefits we've experienced from working at home, and the impact of what this means for work under the "new normal".
Image
Ensured we have masks at many of our sites (many from donations from customers) for employees having to work on-site (production sites, laboratories etc).
Image

In short-term, we have introduced measures around the globe, short time work or furlough to both reduce costs and prevent the spread of infection.
Image

Utmost care being taken when considering how and when to return to "normal" operations in line with local legislation.
Our Production
Image

We are carefully monitoring the COVID-19 situation in every region where we have production facilities. Working together with the necessary local authorities, we are ensuring a healthy work environment. By optimizing our production capacities, our top priority is to reduce turn-around time (TAT). Doing so, we can improve our ability to meet changing customer demand, which has been showing huge spikes in short-term demand for certain products and applications.
Our Supply
Image
As part of our Business Continuity Plan (BCP), we are maintaining customer communication in line with our BCP commitments and are handling the volatile global logistics supply situation in order to maintain deliveries to all customers during the fight against COVID-19.
Community Support
In 2011, during the Great Eastern Earthquake, we received unsolicited support from around the world. This strengthened our belief in the importance of community – we know how important this is.
We have both received (from many customers – thank you) as well as given PPE & equipment donations to hospitals and medical facilities around the globe. In Japan, our regional offices organised the donation of face masks to their local city/prefecture administrations. We are also supporting our local communities, be it a food bank organisation in California, donations to schools and NGO's in Malaysia, contributions by our Trade Union in Vietnam to the government-run COVID-19 support fund, or teaming up with Edu Life Centre for funding, packing, and distributing Care Packs to the underprivileged in Singapore. In light of the massive outbreak of COVID-19 and deepening crisis in India, Renesas and its leadership have donated to International Medical Corps, a globally recognized first responder organization, providing aid to people affected by COVID-19 in India.