Percepio AB
Categories: Development
This project generates a graphical analysis of real-time system behavior using trace information from the ThreadX® RTOS.
Visualize runtime behavior of Synergy software with the Percepio Tracealyzer™ graphical analysis tool and understand real-time system characteristics with over 25 graphical views for analyzing trace data collected by ThreadX®. Eliminate the need for a high-end trace debugger with the lightweight trace library included in the ThreadX® RTOS kernel.
See kernel events like context-switches and ISRs as well as middleware events from the NetX™, FileX® and USBX™ stacks. Track system statistics, including CPU load, and utilization of kernel objects such as message queues.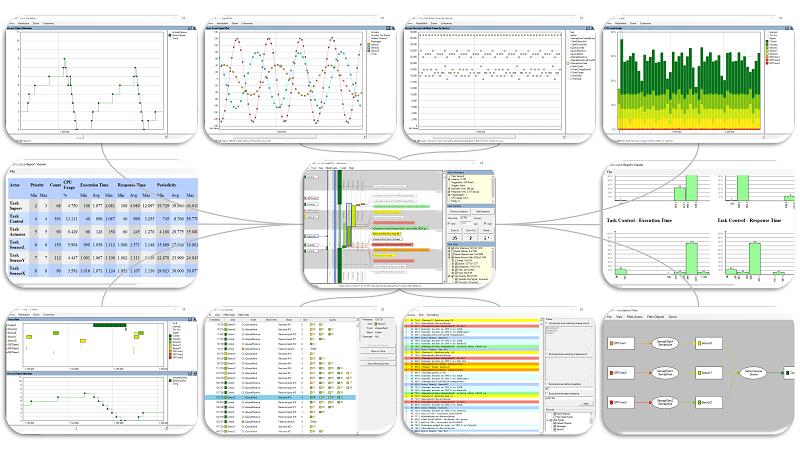 Release Information
Copyright Disclaimer
Copyright © 2017 Percepio AB. All Rights Reserved.
The content included herein has been provided by other companies and Renesas does not claim any ownership therein. Renesas may or may not moderate or pre-screen the content included herein. Renesas requires partners to verify the functionality of their products on Synergy Platform and Renesas is not responsible in any way for the content included herein nor its quality. Renesas does not endorse any content included herein or any opinion, recommendation, or advice expressed therein, and Renesas expressly disclaims any and all liability in connection with such content, whether or not arising under the laws of copyright, libel, privacy, obscenity, or otherwise. Renesas does not provide support for any of this content; all support requirements should be directed to the owner or licensor of the content. Renesas retains the right, at its sole discretion and without prior notice, to pre-screen, refuse, or remove any content from the Synergy Platform.