Renesas' Digital Gas Sensor ZMOD family provides a range of integrated digital sensor modules that provide best-in-class performance and reliability stability. In addition to being chemically and electrically calibrated, the platform's flexible interface enables embedded AI and neural network trained software for configurable indoor, outdoor, and refrigeration air quality sensing solutions for sensing VOCs, ozone and NOx gases.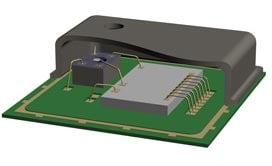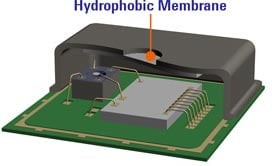 Renesas has a rich history of shipping precision ASICs that are accurate, energy-efficient, and provide maximum flexibility through software-configurability. The combined experience of both sensing materials and sensing controls has created the industry's most accurate and flexible gas sensing platform.
Renesas' ability to provide a configurable sensing platform comes from three factors: materials, temperature, and time. The MOx material delivers outstanding sensitivity to air quality contaminants, with a well-controlled manufacturing process developed and demonstrated over many years. Renesas' ability to vary operating temperature and time at temperature comes from our innovative ASIC. These three parameters create a tunable system for reliable detection of a wide range of air contaminants. Our ZMOD platform can leverage critical parameters based on target gases to optimize sensitivity and provide the ultimate firmware-enabled gas detection platform. Renesas' advanced manufacturing supply chain, calibration for consistency and JEDEC-based qualification ensure the best results for our customers.
About Gas Sensors for Air Quality and Applications Leak Detection
A gas sensor is a device used to determine the presence and amount of a specific gas or gases. The gas sensor system is typically manufactured to detect a specific family of gasses or specific gas and convert that measurement into a resistive electrical signal that can be interpreted by the system. Several factors influence the quality of a gas sensor, including accuracy (how accurate is the measurement), sensitivity (detection of very low levels of gas), selectivity (how well it performs in the presence of other gases), and stability (how reliably it performs year after year).
Renesas' digital and analog gas sensors provide industry-leading specifications, addressing industrial leak detection and Air Quality including TVOC, O3 & NOx as well gasses found in refrigeration systems. Options are available for measuring the presence of hydrogen gas, methane gas, propane gas, liquefied petroleum gas (LPG.
MOx Sensor Technology Offers Superior Performance
MOx sensors, sometimes called chemiresistive sensors, are well known for their ability to offer affordable, reliable performance in harsh applications compared to non-MOx sensors. MOx materials and appropriate deposition methods that have a long history of use in critical applications with well-documented stability and reliability.
ZMOD4410 Indoor Air Quality Platform featuring Embedded Artificial Intelligence (AI)
Gas sensor platform detects trace gases associated with indoor environments and provides concentration estimates along with health or cognitive impacts as defined by various industry standards that have firmware-specific libraries
Sensor output is based on embedded AI and trained using machine learning for accuracy and part-to-part consistency
Gas sensor module has firmware libraries that can change the behavior of the sensor, supporting individual room applications, such as bathrooms and kitchens, to solve unique air quality problems
Typical applications include thermostats, air purifiers, building controls, smart fans, kitchen hoods, and HVAC equipment
Low power configuration supports battery-source applications
Available in a waterproof package with an IP67 rating
Download: ZMOD4410 Gas Sensor for Indoor Air Quality Overview (PDF)
ZMOD4510 Outdoor Air Quality Platform
The ZMOD4510 is the industry's first digital outdoor air quality (OAQ) sensor module and is calibrated to detect ozone (O3) and nitrogen oxide (NOx) gases that contribute to unhealthy air quality. These devices provide reliable detection that correlates with the US Environmental Protection Agency's (EPA) Air Quality Index (AQI) for measuring these gases. These sensors provide vital information that helps individuals manage their health and daily activities, as well as enable systems to efficiently manage smart air handling systems in buildings, factories, and the home.
ZMOD4450 Refrigeration Air Quality Platform
The ZMOD4450 integrated digital gas sensor module for refrigeration air quality (RAQ) applications enables manufacturers to add new odor detection and mitigation capabilities to their smart refrigerators. The ZMOD4450 is software configured to sense a wide variety of gases that produce odors, affect food taste or cause foods to spoil prematurely. Early detection of these gases – ethylene, hydrogen sulfide, dimethyl sulfide, trimethylamine, and more – enables consumers to identify and discard spoiled food before it affects other foods.