Published: September 8, 2021
Every system design starts with an idea that grows with research and analysis, and as it develops and takes form, there is often a consistent flow until hardware is needed.  Getting the right board is sometimes a difficult proposition. You might find exactly the evaluation kit you want to use, but the boards have long lead times (see Figure 1). Or perhaps you work in a region where shipments are often delayed due to your remote location. Other times the board that arrives does not fulfill the system needs as expected. This critical point in a project's life can cause significant delays and could even result in the project being canceled.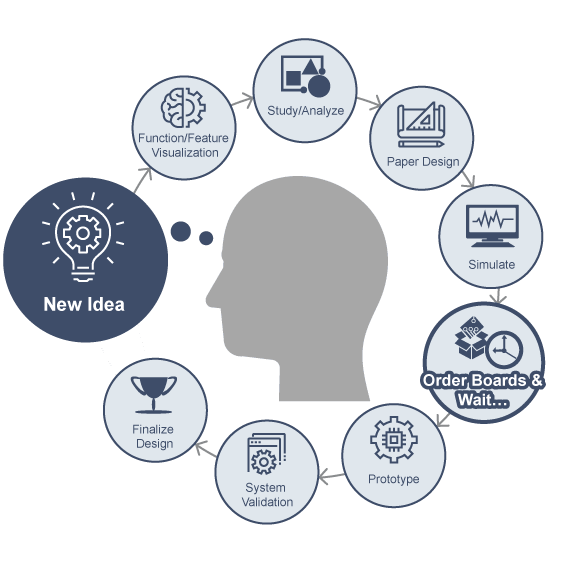 Renesas' Lab on the Cloud bridges the gap between ordering evaluation boards and testing in the lab by providing access to live boards in a physical lab through an online interface.  It is not a simulation or a recorded event, but a real lab setup that is operated remotely. A user interface provides the buttons and knobs to test and control key features and functionality of the system, while a live video stream shows the board and relevant system components.  The resulting data is also displayed in the user interface.
The Lab on the Cloud provides a feel for the system or device under evaluation and is not intended to replace regular lab testing, although it is possible that the evaluation is enough to move forward with a design. Having early, virtual access to real hardware provides increased confidence in the design and reveals if a board is a good fit for the intended system, resulting in a faster time to market and potentially reducing electronic waste. Each lab can also be useful when setting up your own test platform once the board arrives. The quick start guide that appears at the beginning of a session explains what is happening in the online system and can help you copy the setup in your lab. The online data gives a benchmark to measure against, so you know if your setup is working properly.
Currently available labs include system designs ranging from power systems to voice and image recognition, not to mention individual device evaluation boards for power ICs, sensors and microcontrollers. New labs are regularly being added to the platform as well. Since boards are running in real time, it is possible to find a desired board that is in use by someone else. Time limits are in place to mitigate board usage by a single user, with reservable time slots being developed soon. Access to the labs is available 24 hours a day, 7 days a week from anywhere in the world via the Renesas website at renesas.com/labonthecloud.