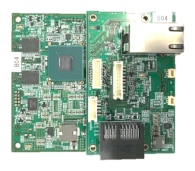 Update: February 21, 2019
Silicon Linux Corporation
It is a reference board compatible with 96 boards equipped with Renesas MCU RZ/G2E.
Product Overview
It consists of two boards, main board and sub board, and most of RZ/G2E mounted functions can be evaluated by connecting the child sub board.
Processor: RZ/G2E
Main Memory: 2GB DDR3L
QSPI NOR Flash: 64MByte
I2C EEPROM: 512Byte
External Storage: micro SD x1
Connectivity: USB2.0 x2ch, USB3.0 x1ch, GbE x1
HDMI out / LVDS out or MIPI DSI out
Wi-Fi + BT
PMIC intersil
Dimension: 54 mm x 85 mm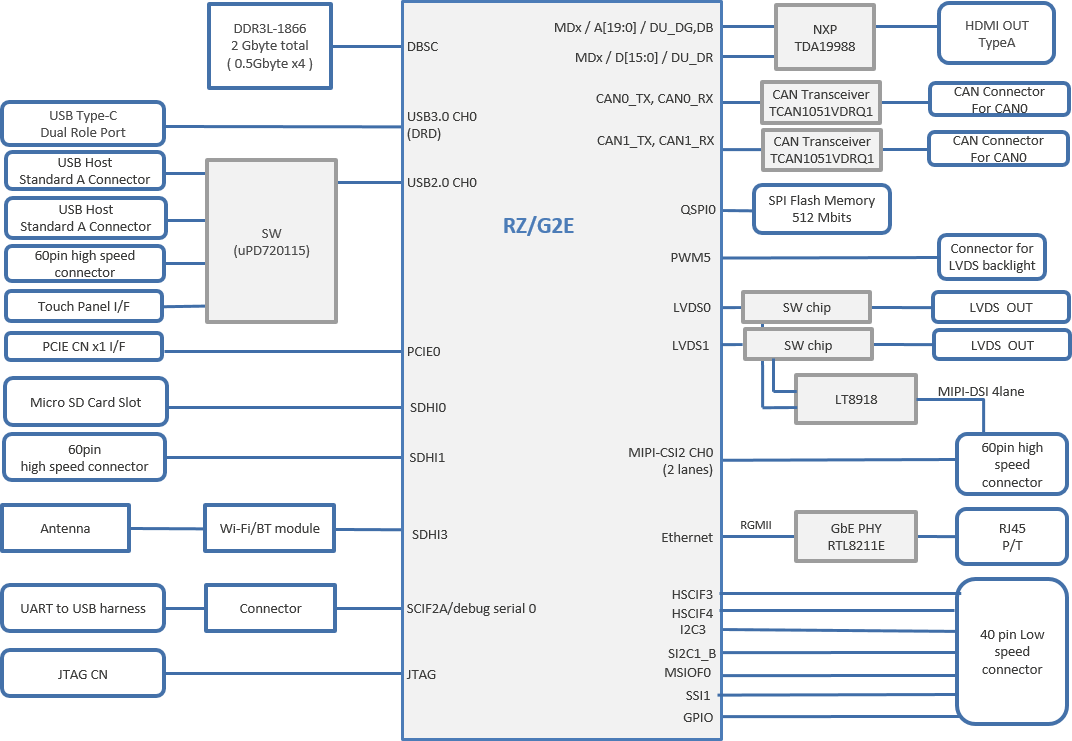 Product Inquiries
iWave Japan Co., Ltd.
TEL.045-227-7626
E-mail: info@iwavejapan.co.jp
http://www.iwavejapan.co.jp/product/RENESASRZPLATFORM.html
Purchase
https://www.zaikostore.com/zaikostore/en
# In the search bar, enter "RZ/G2E" and click "Search".