The Renesas Demonstration Kit (RDK) for RL78/G13 is an evaluation and demonstration tool for Renesas RL78/G13 microcontrollers. The goal is to provide the user with a powerful debug and demonstration platform targeted at common applications. To aid in the evaluation of the RL78 family of microcontrollers, we include IAR's Embedded Workbench Kickstart Edition for the RL78. This full featured toolsuite allows for up to 16KB of application code to be implemented on the RL78/G13 RDK. To facilitate programming the RDK, the IAR tools support the Renesas TK Debugger which is on-board the RL78/G13 RDK.
Package Content
32MHz RL78/G13 MCU board with integrated debugger and huge peripheral set including matrix LCD, IR transmit and receive, FET, and isolated Triac.
USB Debugger Cable
Installation DVD containing:

IAR Embedded Workbench for RL78 Kickstart Edition
Quick-Start Guide
RL78/G13 Sample Projects
Documentation (User's Manual, Data Sheets, and more)

Quick-Start Guide (color print)
What is PMODTM?
PMODsTM are small I/O interface boards that offer an ideal way to extend the capabilities of our MCU evaluation and demo boards. It can be found on RDKs and RSKs. PMODs communicate with system boards using 6, 8 or 12-pin connectors. Pmods include sensors, I/O, data acquisition & conversion, connectors, external memory, and more.
Convenient low pin-count daughter card format
Peripheral Module: PMOD
Trademarked by Digilent Inc. (www.digilentinc.com)
Low cost (connector/cards)
Open and royalty free
Typically 12-pin connector

6-pin format also available

2 slots in each RDK
Provide power to cards
Image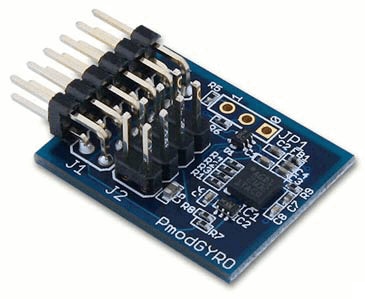 Partner Vendors
The Renesas Demonstration Kit for RL78/G13 was made possible by a joint effort by Renesas and the following partners (in alphabetical order):
Analog Devices offers the broadest MEMS inertial sensor portfolios in the industry, including high performance low-g accelerometers, high-g accelerometers, gyroscopes, and fully integrated Inertial Measurement Units (IMUs). ADI's MEMS portfolios now include high performance analog and digital out MEMS microphones.
On the RL78/G13 RDK, the on-board ADI silicon microphone ADMP401 is connected to the RL78/G13 A/D converter using an ADI SSM2167 low voltage microphone preamplifier. Analog Devices also supplied the ADXL345 3-Axis Accelerometer, the ADT7420 temperature sensor, as well as the ADM3101E RS-232 line driver.
Future Designs, Inc. is a design and technical services organization founded in 1989 specializing in Embedded Design and Development. Their team of engineers and technical personnel can assist you in your Electrical, Mechanical, Software, Manufacturing and Systems engineering requirements.
Future Designs, Inc. provided the hardware customization, schematic capture, PCB design and layout, manufacturing, and Supply Chain Management services for the RL78/G13 RDK.
GainSpan is the leading semiconductor solutions company in low power Wi-Fi and Wi-Fi connectivity for the Internet of Things. Its easy-to-use system-on-chip (SoC), modules and software let customers leverage the large installed base of Wi-Fi access points and smartphones to create connected products for healthcare, smart energy and control/monitoring in industrial, commercial and residential markets. The solutions feature an ultra-low power SoC that consumes a few µA of standby current and goes from standby to active mode in a few ms.www.gainspan.com.
[Related Product]
Wi-Fi Sensor Application Development Kit "GS-ADK-RenesasG13TLAS-WEB"
IAR Embedded Workbench with its optimizing C and C++ compiler provides full support for RL78 devices and generates very compact and efficient code. Embedded Workbench is the tool suite of choice for the RL78 and the 16kB Kickstart edition is included with the RL78 RDK. Here are some highlights of Version 2.0:
Power debugging, Timeline, Position independent code and data, Improved speed optimizations, E1/E20 emulator support improvements, Renesas TK debugger support, Improved support for threaded environments, Example projects with RPDL support
IAR provides two versions for evaluation: 30 Day Evaluation Edition, 16kB Kickstart Edition.
Download IAR Embedded Workbench for Renesas RL78
Micrium provides the highest quality embedded software components by way of cleanest source code, unsurpassed documentation and customer support. Starting with Micrium's flagship product, uC/OS, through its complete line of software, Micrium shortens time to market throughout all product development cycles and builds products that address today's increased design complexity.
NDK has grown to become the leading company among quartz crystal device manufacturers with its lineup of high-precision, high-reliability, compact crystal devices that anticipate the next generation of customer needs. Under the banner of "quality, cost, and speed," NDK aims to establish itself as the industry's technology leader and the most trusted customer brand.
Image

Okaya Electric America is a global provider of a wide range of LCD modules and display technologies including: Character, Graphic, Color TFT, and OLED display panels. Most of Okaya's standard TFT, Graphic, and OLED display modules are available with highly accurate Touch Panel technology. If available standard products do not meet your needs, Okaya also offers extensive options for creating Custom LCD products. These customizations include Sunlight Readability modifications for outdoor applications.
Okaya provided the 96 x 64 backlit graphics LCD.
Total Phase manufactures powerful and affordable USB, I2C, SPI, and CAN tools for embedded systems engineers. The complete line of Total Phase host adapters and protocol analyzers are the development and debugging tools of choice for Fortune 500 companies, small businesses, and research institutions all over the world.
The RL78/G13 RDK includes the Total Phase 'Beagle' debug header. The Beagle I2C/SPI Protocol Analyzer is a non-intrusive USB-based bus monitor that can capture, display, and filter I2C and SPI data as it appears on the bus. Using both the Data Center Software and Beagle analyzer, users can easily view I2C bus traffic (up to 4 MHz) and SPI bus traffic (up to 24 MHz) in real time. Additional functionality allows engineers to filter data against a wide variety of parameters, or instantly search for specific hexadecimal or ASCII data patterns during a live capture.
Features
Stereo audio driver connected to the PWM interface
Volume Control Potentiometer
Micro SD card interface for audio and data files
PWM controlled FET circuit for load control applications
Isolated Triac and drive circuit for Triac load control
3-Axis Accelerometer (Digital)
User pushbutton switches
Develop and submit your sample programs to demonstrate these features to the online community: www.RenesasRulz.com/RL78G13
RS-232 Interface
I2C, SPI with Debug through the Beagle connector from Total Phase
On-board Renesas TK Debugger source code debugging
User circuit breadboard area
Digital Light Sensor for reading lux