Published: January 10, 2023
Today, everyone might be familiar with the terminology "IoT" and "DX".
At Renesas, we held several seminars in 2022, and are noticing the number of customers who are going to move from their concept to the next concrete level, such as PoC and product development of IoT devices, is steadily growing.
In IoT device development of the consumer/industrial application, where the RX family has thrived, cloud services and real-time OSs (RTOSs) provided by major cloud vendors such as Amazon Web Services (AWS) and Microsoft Azure are in the majority. However, even if you are an expert on embedded device development, do you feel reluctant to the high hurdle of cloud connectivity if you have to build up expertise from scratch?
For the CK-RX65N, the evaluation kit for IoT device development released in 2022 June, we have prepared tutorial videos on AWS/Azure connectivity which are highly recommended for beginners of IoT device development. Though it is still necessary to accumulate expertise for your development, if you simply want to see how it works, these videos will guide you to build up the environment and check the operation easily.
You can watch AWS/Azure tutorial videos on YouTube from the following playlists.
In this blog, I will introduce three benefits of tutorial videos.
Benefit #1: You will understand the steps required for cloud connectivity through only a 20-minute video
The tutorial consists of three videos explaining each step based on the development environment offered by Renesas. It only takes less than 20 minutes to watch them all, and these videos explain the complete process of enabling cloud connectivity.
Benefit #2: You can try cloud connectivity immediately with the CK-RX65N
The videos explain carefully the settings required for connecting to the cloud services step by step, so you can follow procedure to create cloud connectivity easily with the same configuration as in the videos. You will gain knowledge to prepare a CK-RX65N kit and try cloud connectivity by following the videos.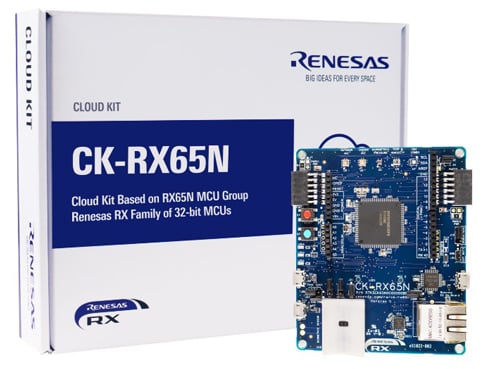 Benefit #3: You could implement cloud connectivity by following the procedure in the videos.
Since the videos explain step by step process of starting from the preparation of the development environment, even if you are a beginner in development with the RX family, you can start from scratch. The operations such as registration of a device to AWS/Azure are explained using real-life scenarios, so that even a beginner of IoT device development can easily achieve cloud connectivity.
Image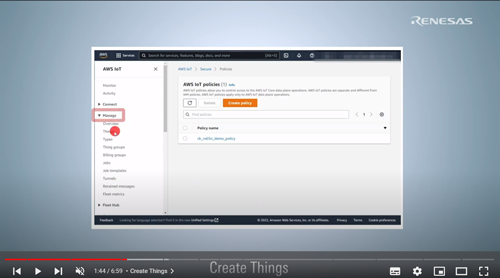 If you feel the hurdles of IoT device development are high, these videos are maybe for you. You will find that it is easy to implement cloud connectivity using the RX family.
Other than cloud connectivity, we also prepare solutions that are suitable for your next development like sensing data visualization, remote firmware updates with OTA, etc. We provide various items such as application notes, sample programs, and seminars to support customers' development.
In addition, we develop the assistant tool "QE for OTA" for AWS firmware updates, supporting customers' development of complicated firmware updates.
For more information, please visit the web page "RX Cloud Connectivity Solutions" from the below link.