Published: May 25, 2022
The stylus is a popular tablet accessory among kids, students, artists, professionals, business owners, and even regular consumers. With a stylus, users can compose their digital creations on a tablet as easily as they would on paper with a pen. Tablet manufacturers such as Dell are designing special note-taking devices with advanced applications which can convert handwritten notes into searchable digital text.
There is also an increasing shift towards an active stylus with electronics that lets users draw lines of various weight based on the pressure applied with the stylus or record high-quality audio by speaking into the stylus microphone. When the stylus uses standard AAAA batteries (8.4mm diameter) to power the electronics, it becomes thicker than a typical pencil (6mm to 8mm diameter). This may contribute to a worse user experience as it's not always easy for children and artists to work with a thicker stylus.
Image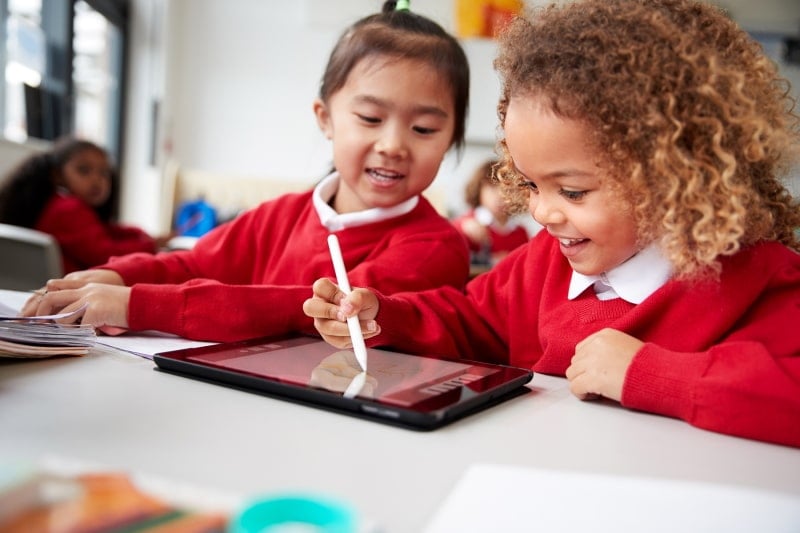 Adding wireless charging along with rechargeable batteries helps to shrink the thickness and improve the industrial design of the stylus. It can be conveniently charged by magnetically attaching the stylus to the side of the tablet. Users need not replace the batteries or plug a USB cable into the tiny device to charge it. Renesas has a great deal of experience in designing wireless charging for stylus and digital pens. Renesas wireless charging technology was recently integrated into the Wacom Active ES® Pen solutions.
A typical active stylus needs 1W to 2W of power to charge less than 100mAh built-in battery. The wireless charging circuitry on the side of the tablet will transfer power to the stylus using thin rod coils which are less than 3mm wide and 16mm to 20mm long.


The thin rod coils embedded in the side of the tablet and stylus are very different from wireless charging coils embedded in smartphones. The rod coils need a very little contact surface area, typically less than 2mm, compared to 45mm in smartphones.

Wireless charging solutions with rod coils have more efficient power transfer compared to high-frequency wireless charging. We measured ~60% system efficiency at 1W output power with the RA9520 stylus application-specific evaluation boards which use rod coils of 16(L)*2.25(w)*2.6(H) on both transmitters and receiver.

The RA9520 is a highly-integrated single-chip wireless power transmitter/receiver IC (TRx) with a broad operating frequency anywhere between (100kHz to 2MHz). The device can be configured to receive or transmit an AC power signal through magnetic induction. When the RA9520 is configured as a wireless power transmitter (Tx), it uses an on-chip full/half-bridge inverter, a PWM generator, a modulator/demodulator for communication, and a microcontroller to produce an AC power signal to drive external L-C tank. As a receiver (Rx), the device receives an AC power signal from a wireless transmitter and converts it into rectified output voltage, which can be used to power devices or supply the charger input in mobile applications.
The RA9520 integrates a high-efficiency synchronous full-ridge rectifier and control circuitry to modulate the load to send message packets to the Tx to optimize power delivery. The RA9520 features EEPROM or non-volatile memory that enables customers to customize the design parameters such as default FOD thresholds and implement over-the-air (OTA) control firmware updates.
Renesas has combined complementary components that work together seamlessly to create Pen Scanner/Reader winning combinations that can be leveraged for additional smartphone and tablet accessories.
Visit our Wireless Power page for more information on our wireless power products including technical documentation and reference designs.