The Access Point for FWA reference design is an integrated, built-in communication module using a 60GHz band. It achieves long-range communication and wide-beam steering angles. Ideal applications for an access point with FWA include infrastructure systems such as those for X-haul and last mile.
By leveraging Renesas' power solutions, the smallest access point system for FWA can be achieved. Renesas' timing solutions can be added as an option if the system requires the use of precision time protocol (PTP).
System Benefits:
The RWM6050 is a millimeter wave (mmWave) baseband wireless modem for wireless backhaul and fixed infrastructure wireless access applications. The RWM6050 delivers cost effective and power efficient solutions for the emerging backhaul and access markets.
Image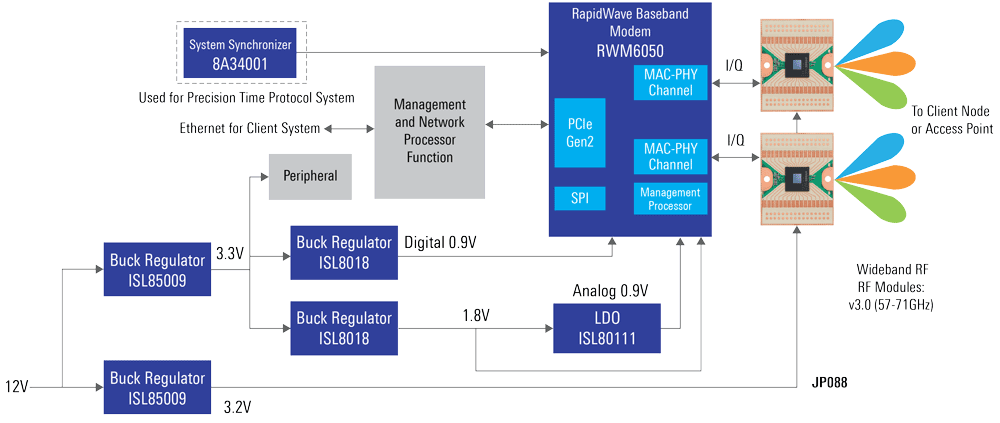 Related Products