With the spread of infrastructure for IoT, various devices now seamlessly connect to cloud services and huge amounts of data are being accumulated and analyzed in the cloud. In addition, it is expected that this data that is accumulated and analyzed in the cloud will bring a more comfortable and efficient social life to people in the future through the practical application of AI, processing instructions that promote autonomous control based on such data which is fed back to equipment and systems. With this background, security measures in IoT services, in general, have been recognized as an important issue in all processes from development to maintenance to service outages.
Image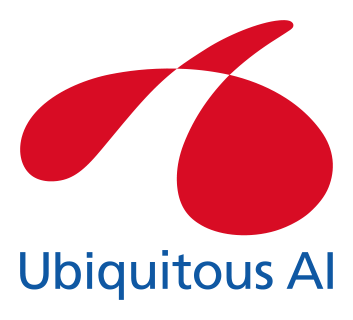 Image

What is Edge Trust?
In order to achieve secure IoT services, it is necessary to not only protect communication between IoT devices and the cloud, but to manage confidential information in operations, procedures and processing throughout the life cycle of IoT devices, from manufacturing to shipping and disposal. In addition, there are enormous business costs necessary to achieve this, such as interactions with many businesses in each process of the development.
Edge Trust, supported by the RX65N is a solution with Renesas RX microcontrollers' Trusted Secure IP, Ubiquitous AI Corporation's secure IoT device development software, and Toppan Printing's key management and device ID management system, which realizes secure IoT services that provide secure IoT device development and device management systems and provide one-step support for product life cycle management through services and products provided by each partner.
Image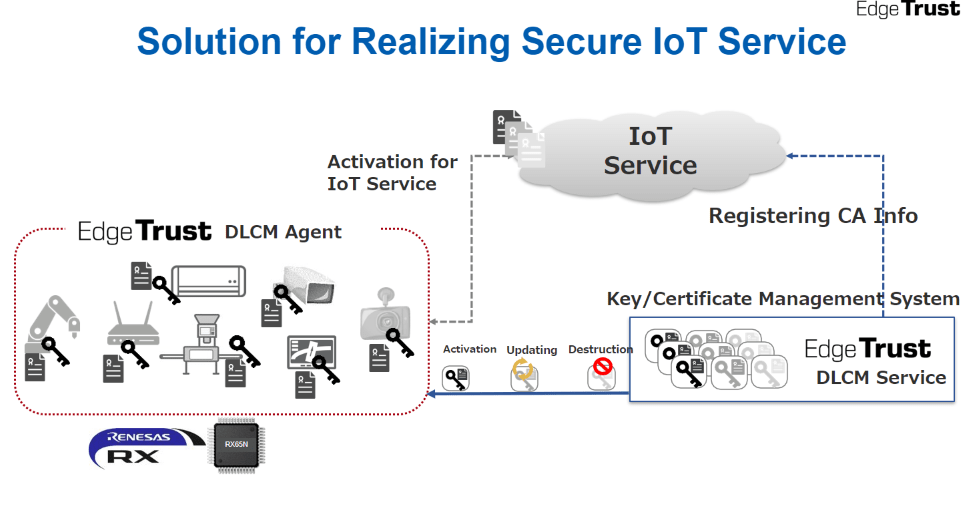 The Roles of Each Company
The Role of Renesas Electronics

The RX microcontroller's secure hardware (Trusted Secure IP) enables a cryptographic engine secure key management mechanism
It realizes secure updates and prevents unauthorized firmware boot (secure boot)

The Role of Ubiquitous AI Corporation

Provides security middleware to accelerate the use of Trusted Secure IP

Ubiquitous TLS: Security protocols for SSL/TLS communication
Ubiquitous Securus: Confidential data management solutions with secure hardware
Ubiquitous Network Framework: IoT device development framework

The Role of Toppan Printing

Efficient confidential information management such as the issuing, updating and stopping of keys through a key management and device identity management system
Firmware writing service corresponding to the key management and device identity management system to the individual IoT devices
Features
One-stop secure IoT services

Customers can focus on building their services because we provide the one-stop functions necessary for security measures in their IoT services.

Support for product life cycle management of IoT services

Enables secure device management in IoT services and strongly supports the life cycle management of "things". Individual status management of IoT devices can be done according to the phase of the life cycle.

Flexible response to customers' IoT service development

We plan to select the hardware according to the customers' needs and gradually expand our support for various IoT service platforms.
More information about the Edge Trust is available below.