The IP gateway is an optional bridge to an Intranet or the Internet for all sensor and/or control data. HTTPS or MQTT (among other options) can be used for secure protocol requirements. Multiple PHYs could also be used, such as:​
Wi-Fi based on IEEE 802.11​
Thread, Zigbee or 6LoWPAN based on IEEE 802.15.4​
Ethernet based on IEEE 802.3​
LTE-M/-NB (depending on the geographical region and available providers)​
LoRaWAN​
​
System Benefits​
Bluetooth® 5 mesh communication enables communication with other sensors and the actuators.​
The IP gateway function could either be a separate device or integrated in the actuator(s).​
For the power supply, usually mains will be needed for the fan/HVAC (e.g., 230Vac or 110Va, or 24Vdc) from the building control system. Renesas has a comprehensive set of power solutions available, depending on the exact use case.​
Image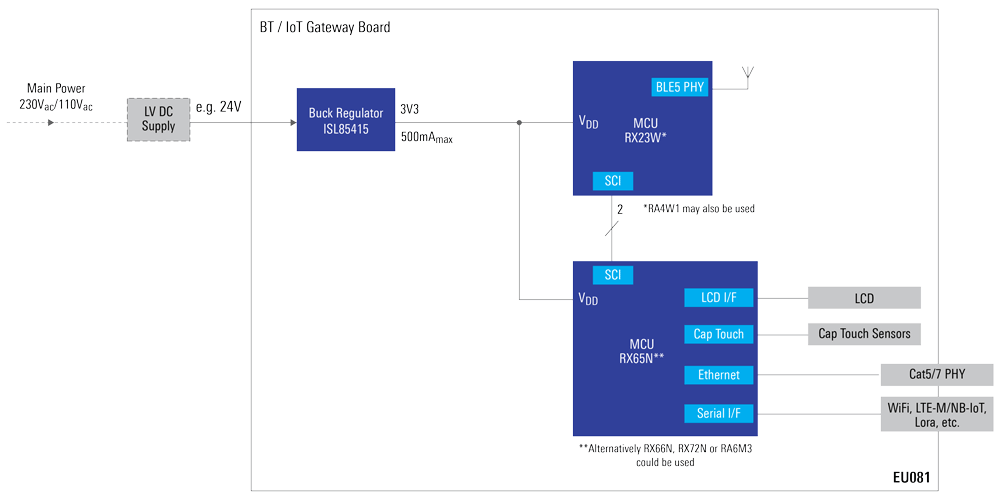 Related Products