Global navigation satellite system (GNSS) tracking solutions are ideal for kid's trackers, asset trackers, animal trackers, as well as logistics and transportation trackers. Most of these applications need long battery life, and some require energy harvesting power supplies. 
This reference design contributes to reducing the overall system cost and mounting area by utilizing the extreme-low power consumption and built-in energy harvesting controller of Renesas' RE 32-bit microcontroller family. The ultra-low IQ buck-boost regulator also helps to achieve high-efficiency operation of the GNSS receiver with low power operation.  
System benefits
RE01 uses innovative silicon on thin buried oxide (SOTB™) process technology to realize ultra-low current consumption in both active and standby modes.
Ultra-low IQ buck-boost regulator, ISL9122A, stabilizes the voltage generated by the RE01 energy harvest controller.
Humidity and temperature sensor, HS3001, measures ambient information for transportation status or healthcare monitoring.
Image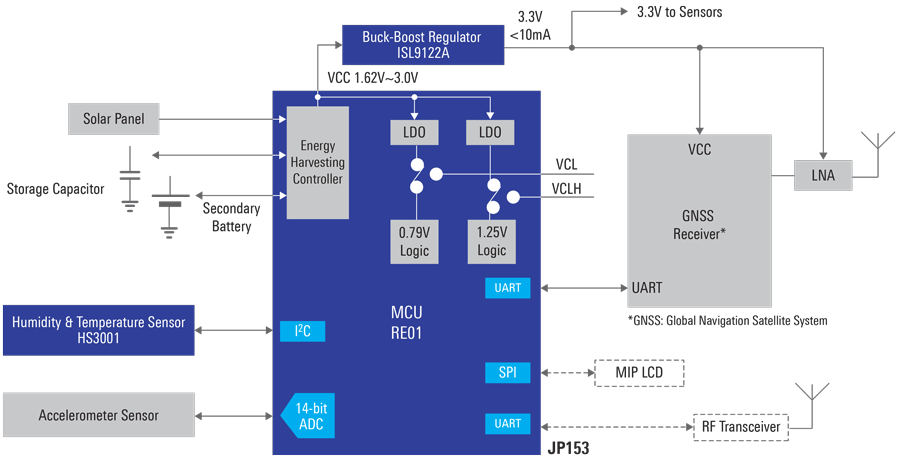 Related Products