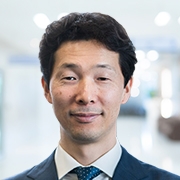 Representative Director, President and CEO
Mr. Shibata became Representative Director, President and CEO of Renesas in July 2019. He joined Renesas in November 2013, as Executive Vice President, and CFO. He served on the company's Board of Directors from November 2013 to May 2016 and was re-appointed to the Board from March 2018 to the present. In these roles, Mr. Shibata is credited with having helped to define and execute the restructuring of Renesas' businesses and successfully leading three large-scale acquisitions of Intersil, Integrated Device Technology, and Dialog Semiconductor.
Before joining Renesas, he was Executive Managing Director of Innovation Network Corporation of Japan ("INCJ") a Japanese sovereign investment fund and he sat on the boards of the six companies in which he led investment up until 2013.
Prior to his career at INCJ, he was Managing Director, Global Private Equity, at Merrill Lynch. At the age of 35, he was the youngest Managing Director in their global team. Before Merrill Lynch he worked as Partner at MKS Partners, a private equity firm based in Japan, where he was responsible for various transactions.
Mr. Shibata started his career at Central Japan Railway and played key roles in a large-scale re-engineering project. He also obtained a license to drive Shinkansen bullet trains. He has an MBA from Harvard Business School and a BE from the University of Tokyo.