Hello everyone, are you interested in MCU firmware update with OTA(Over-The-Air)?
In recent years, with the increase in IoT devices deployment, we have been receiving more inquiries about Firmware OTA (Firmware Update Over-The-Air). We have had many discussions with our software development team to meet these requests for a long time. Finally, we have released a free middleware for RX Family driver (Firmware Integration Technology) that realizes this FOTA application.
I will introduce it in this blog and hope that you can use it for your implementation.
Realizing OTA requires the bootloader and system design to virtually divide the built-in ROM into two. This implementation needs knowledge on both the hardware and firmware update, and it is hard work for those who are not familiar with it. Thus, we supposed we can easily build an OTA environment if we provide the bootloader and API to update and realize OTA.
Image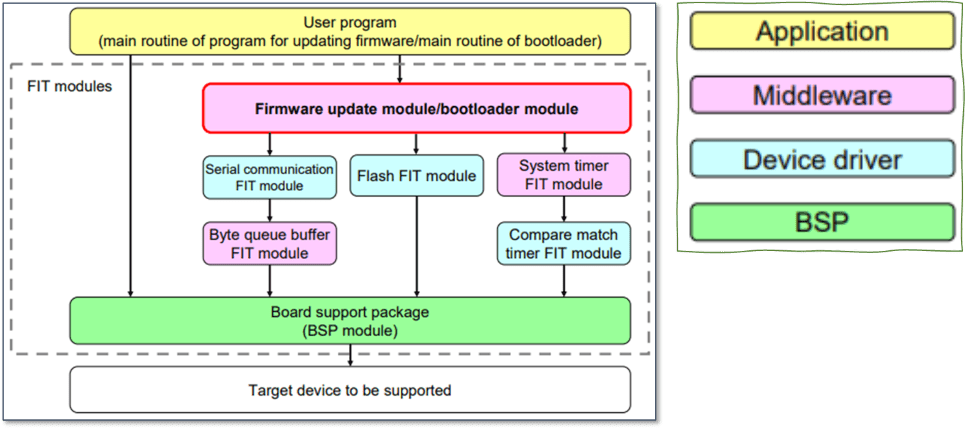 In addition, we use the RX MCU dual-bank function which is ideal for the firmware update. This feature allows updating to restart even if something irregular happens like an instantaneous blackout.
In case that update is not completed successfully due to any reasons during the update, this middleware implements a firmware update that include recovery to old firmware.
Image
This middleware supports various RX MCU such as RX65N/1, RX231, RX130, RX72N, and so on. We are going to extend the support to other RX MCU later.
Feel free to try this middleware in the below link.
Download: RX Family Firmware Update module
Lastly, I would like to introduce the blogs about OTA and the cloud.