Jon Bensamoun and Loren Kirkby had a shared passion for creating strong bonds between dog owners and their dogs. Their goal was to develop technology that would not only assist pet owners in tracking their pets but also provide insight into their well-being and behavior. The result was the establishment of Fi, a company that designs state-of-the-art technology for dogs and their owners.
Providing dog parents with peace of mind and a deeper connection with their furry companions with innovative products, Fi has become a leading brand in the pet technology industry. In this interview, Jon and Loren share insights into their business and how their collaboration with Renesas has helped them create cutting-edge products for dogs and their owners.
Image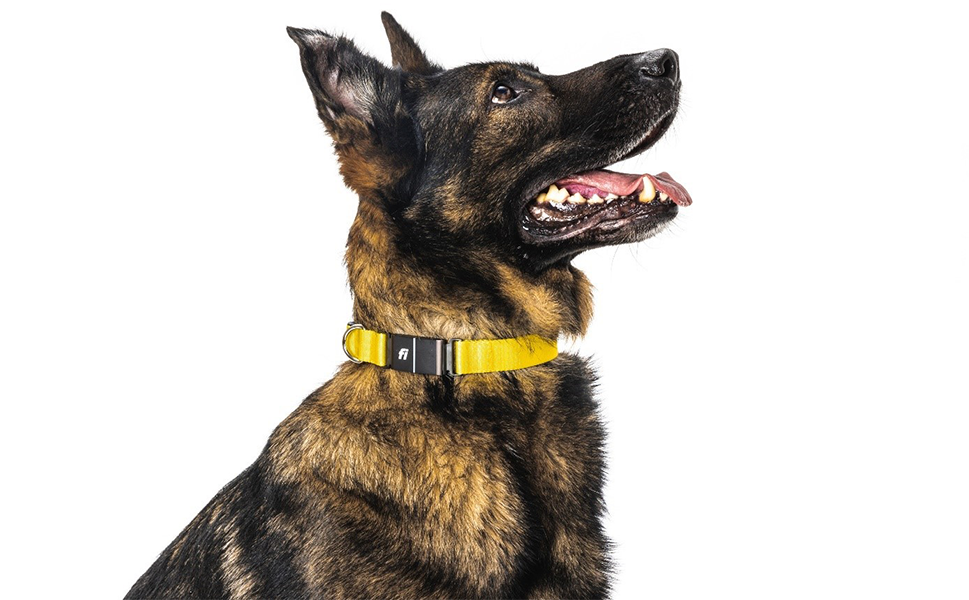 Tell us more about your company.
Since launching the first LTE-M-enabled GPS tracking collar in 2019, Fi has empowered millions of dog parents with insights about their dogs' hereabouts and behavior. Allowing dog owners to locate their dogs from anywhere in the world, Fi has saved thousands of dogs' lives by providing real-time escape notifications and accurate GPS tracking to dog parents. The Fi smart collar also enables parents to monitor the health of their dogs and compare their activity to other dogs on the Fi network.
With the release of the Series 3 band, we have created the world's first wirelessly rechargeable smart collar for dogs. With Fi, dog parents make sure their best friends live their best lives.
What are your goals as a business?
Fi remains focused on preventing dogs from getting lost, facilitating reunions, and helping owners understand their unique behavior patterns. Losing a dog is every owner's biggest nightmare. 10M pets go missing in the U.S. each year, and approximately one-third of pets will be lost at some point in their lifetime. Sadly, less than 25% of these pets are reunited with their owners. At Fi, we're constantly evolving our hardware and software to better serve our Fi pups. We're establishing the benchmark for wearable devices for dogs, equipping owners with modern, quality tools (much like their own) to keep track of and take the best care of their dogs.
Could you provide more details about the applications you have created with Renesas products and which ones you have used in your projects?
We use the Renesas DA16200 Wi-Fi SoC and the RA9530 Wireless Power Transmitter/Receiver in the Fi Series 3 Smart Dog Collar, which is our newest collar that we launched in October 2022. In our previous collar, the Series 2, we also used the Renesas DA16200.
Image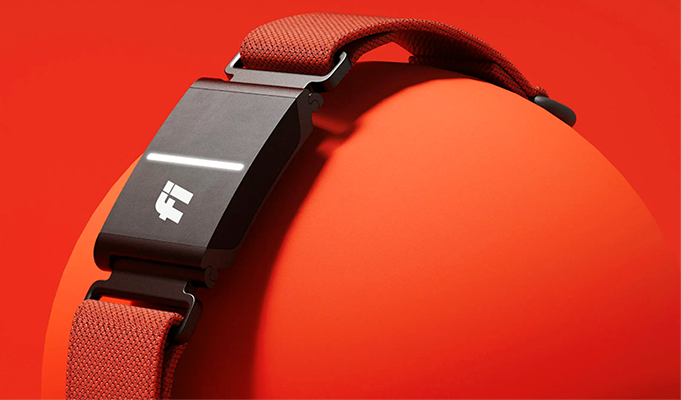 What challenges did you face for your applications, and how did Renesas and its solutions help you overcome them?
It was critical for us to design a dog collar that could withstand the day-to-day of being around a dog's neck: remaining reliable through rugged conditions like rolling around in mud, swimming, and running through the snow while also maintaining a long battery life.
The DA16200 has provided us with a reliable, low-power way to maintain a Wi-Fi connection over the span of several weeks on a very small battery. The RA9530 allows us to recharge that battery wirelessly.
Why do smart dog collars need wireless charging capability?
We removed all charging ports from our Series 3 smart dog collar. This helped us achieve a higher IP rating. Series 3 product is IP68 & IP66K certified - the highest certification ever achieved in the category. Series 3 has been tested for 30 minutes of full immersion at 1.5m and a high-pressure water jet. This translates into peace of mind for pet owners when their dog is happily rolling in the mud or swimming in water.
Furthermore, wireless charging provides a more convenient method of charging. Instead of plugging in a cable, you can conveniently place the tracker on a charging pad. This is more intuitive and less likely to break or wear out the tracker over time.
Why did you choose Renesas over the competition?
We performed a comprehensive survey of Wi-Fi SoCs on the market, and the Renesas DA16200 had the best combination of low power consumption, small size, reasonable cost, and good support. It was the clear frontrunner!
Speaking of the integration of wireless charging technology, it can be challenging due to several technical obstacles. It is important to design coils with high power efficiency, thermal performance, and a positive user experience. Wireless charging was a strong point of expertise for Renesas team members. Our system engineer worked with them to select coils that fit our industrial design and guided us throughout the product development process. The reference design of RA9530 was provided to us for easy integration into our design. In addition, the RA9530 has best-in-class efficiency and can be used as a transmitter and receiver at the same time.
How have you benefited from using Renesas products and services, and could you give an example of Renesas teams going "the extra mile" to serve you?
In the design process for our Series 2 and Series 3, we worked closely with the Renesas team to ensure we implemented our Wi-Fi and wireless charging circuitry optimally. The Fi Series 3 collar was the first time we introduced wireless charging - the stainless steel body frame of our collar module made this a  fundamentally challenging design. The Renesas engineering team was tremendously helpful in the design process, guiding us through fine-tuning the coil geometry and tuning networks for maximum efficiency and reliable performance.
To learn more about Fi and their innovative products, visit their website at www.tryfi.com.