We provide the optional information (Microcontroller IP for FPGA application) for H8S/2655, H8S/2339, H8/3048 and H8/338 approximation, which can be implemented in FPGA. Analog input/output are available besides digital functions and memories.
MACNICA,Inc.'s H8S C200 IP Evaluation Kit or Shinko Shoji LSI Design Center's Renesas IP Evaluation Board can be used. (There can be implemented in other popular FPGA boards by modifying FPGA original parts.)
H8S IP can execute developed software such as application note's programs including H8's (except H8/500) by using the common development tools with H8S Microcontroller Products.
Guides for FPGA implementation, emulator connection, etc. are available.
Image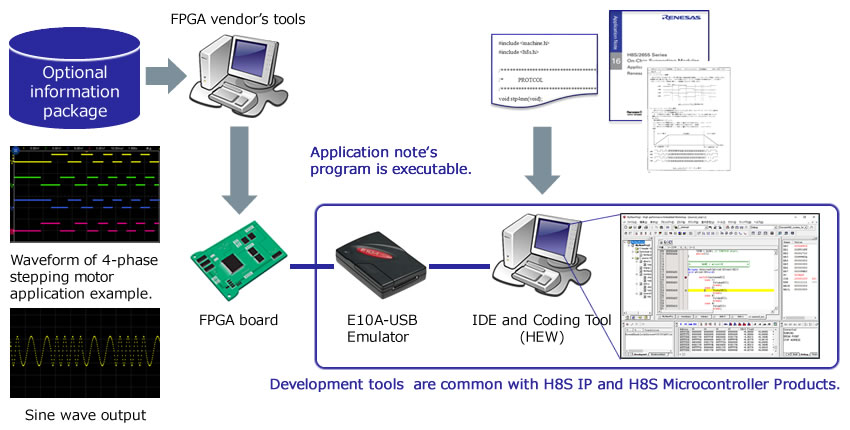 Contact Us
For general inquiries about IP licenses, please contact us.