1. Combines connectivity and control
In a smart society, it is essential that devices have even more advanced functionality and performance, and have cloud connectivity. The RZ Family has enhanced networking functions and enables a high degree of real-time control by leveraging the proven Arm® core and Renesas' original technology. The RZ Family also has enhanced HMI (Human Machine Interface) functions, and can handle not only 2D/3D but also full high-definition (HD) videos.
2. Industrial network support, HMI, and high-speed real-time control
Industrial network support:
Up to 5 Ethernet ports
Support for 6 protocols (RZ/N): PROFINET®, EtherNet/IPTM, POWERLINK®, Modbus/TCP, EtherCAT® and Sercos® III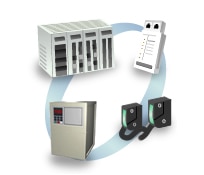 HMI (Human Machine Interface):
Drawing capabilities, camera input, and audio input for WVGA, WXGA, and Open VG are supported (RZ/A)
Built-in 3D drawing and full HD video codec functions (RZ/G)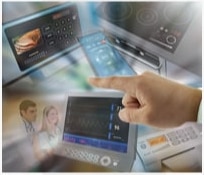 High-speed real-time control:
CPU direct-coupled (tightly-coupled) memory and industrial Ethernet
R-IN engine communications accelerator, encoder interface, and Arm® Cortex®-R4 (300 or 450 or 600 MHz) CPU enabling fast response (RZ/T)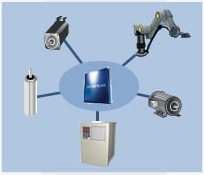 3. High performance and rich ecosystem of the Arm core
Optimal solutions for the human machine interface field that fuse Renesas' experience in the microprocessor business and the global ecosystem of Arm partners are offered to users. This contributes to shortened prototype development time and a great reduction in development costs. Renesas partners sell development tools, OS, middleware, boards, and other products.
The Arm ecosystem
A collection of OS, compiler, and debugger developers, solution providers, and other businesses centered around the same CPU architecture. The term ecosystem is borrowed from the biological ecosystem, which is a system formed by the interaction of a community of living organisms with their environment.
4. Arm cores have global leading integration capabilities