Series List
The Sparkling Therometer Project
---
What is Visible Light Communication?
---
---
---
2015 International VLC Workshop
---
Make Your Very Own Thermometer!
---
---
---
---
---

Yumiko Kodama
Environmental Sculptor, Lighting Designer/LED Artist
Creator of lighting for the Nagano Olympics' award ceremonies
Creator of Hokusai's Red
Mt. Fuji for the Chunichi Shimbun Pavilion at Expo 2005 Aichi.
Also created the Visible Light Communication Monument for the Beijing Olympics, and is currently researching "Olympic IT Strategies" at the National Institute of Informatics.

From June 13-15, 2015, Taiwan's National Yunlin University of Science and Technology sponsored the 2015 International Workshop on Visible Light Communication, and I attended as a lecturer.
We all made thermometers using Visible Light Communication, so I'll introduce you to our work while teaching you how to create a thermometer as well!
This is the poster for the 2015 International Workshop on Visible Light Communication. Participants came from this university, from other universities in Taiwan, and from Malaysia. It really was an international workshop, just as the title suggests!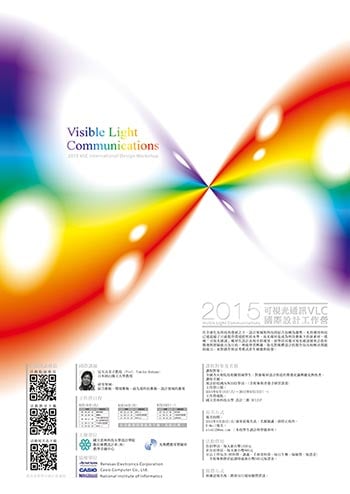 The workshop was held in an attractive, recently refurbished classroom.
Now … time to start!
9:00
First, I began by explaining Visible Light Communication.
Mr. Sin-Yi Wang interpreted.
I demonstrated how light could stimulate the demo set to produce music.
10:30
I think everybody in the room was astonished!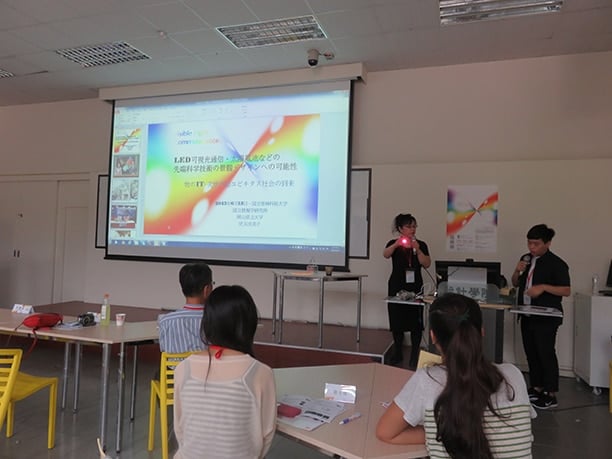 Here, you see me introduced to everybody in Japan in this January 9, 2007 broadcast of the NHK TV program Ohayo Nippon.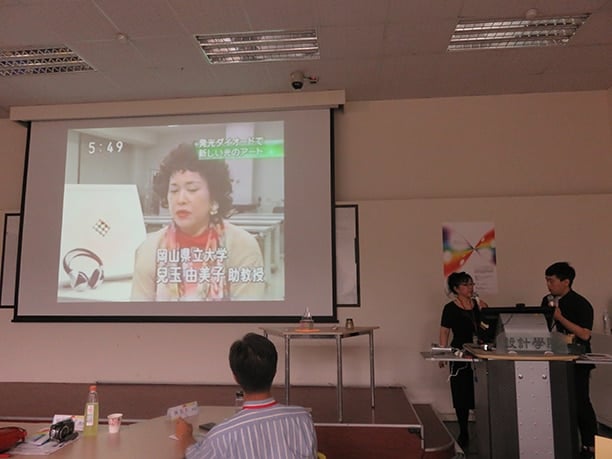 Professor Nobuo Iizuka of Casio Computer Co., Ltd., who has been developing Visible Light Communication, shares his insights from Japan via Skype in this photo.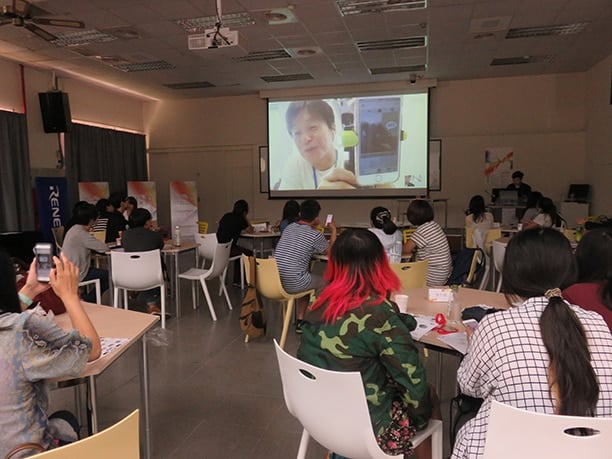 This photo shows a lecture on semiconductors and circuit boards presented by members the Renesas Electronics Corporation subsidiary.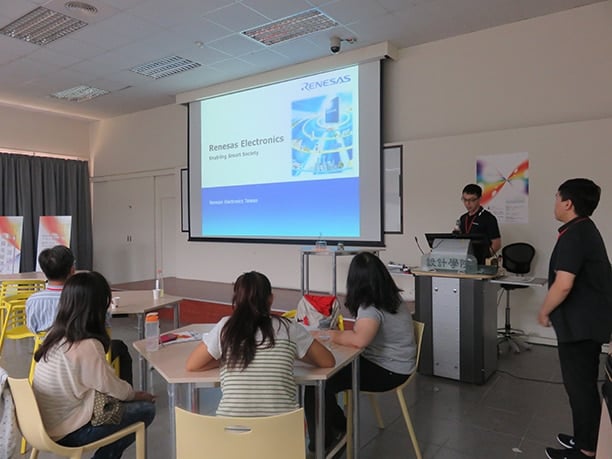 This lecturer is Mr. Mars Chen of RS Components, Ltd. He smiled a lot and was very peppy. He was a big hit.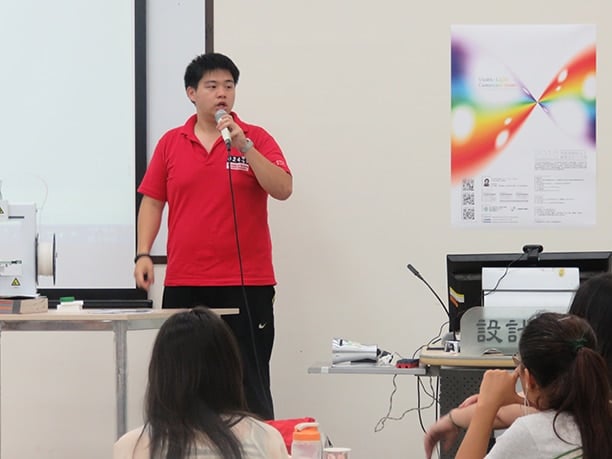 RS Components markets 3D printers and semiconductors. Mr. Chen made several items to show everyone. How nice of him!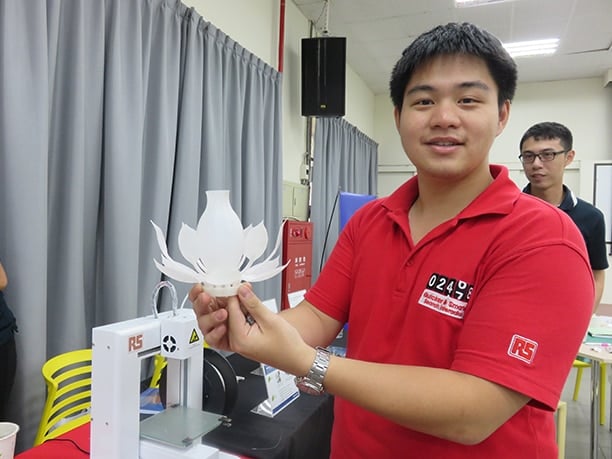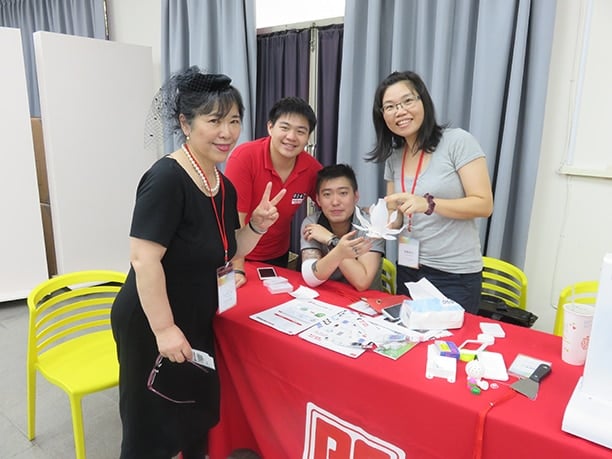 Continue on to learn how to Make Your Very Own Thermometer!