Published: May 26, 2023
Every year the proportion of mobile users is increasing with respect to PC users. These trends are also true for workplaces, where the younger generation of engineers will tend to use Smartphones for product search and selection.
User Experience (UX) is one of Renesas' focus points. Allowing mobile app users to easily access our broad microprocessor selection is one of our goals.
Please let me introduce our latest MPU Guide app already available and supports iOS (Apple) and Android (Google).
Image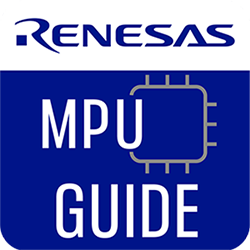 MPU Guide App Logo
Using our MPU Guide app allows you to find from our RZ microprocessors product family the one which fits your needs best. The intuitive mobile interface makes it easy to use. The user has two possibilities for searching for our products:
Parametric search
Part number search
Image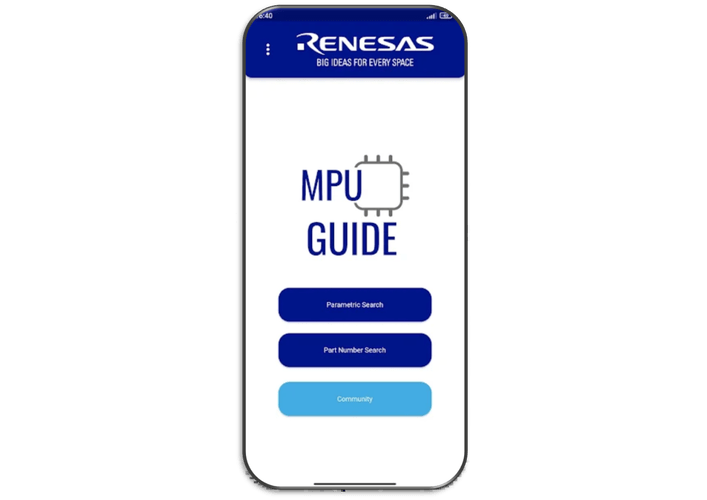 MPU Guide App Start Screen
Parametric Search
With over 60 parameters, the parametric search allows you to filter only the products that meet your requirements from the large selection of MPUs. Usually, after narrowing down to a few candidates based on your chosen parameters, a detailed comparison table is displayed by clicking on the Results button, which can also be shared with your team members, and select the product matching your criteria.
Image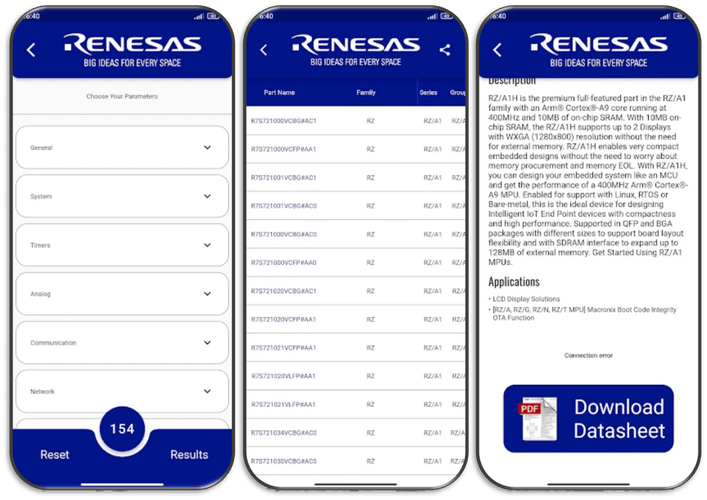 Parametric Search Example Screenshots
Part Number Search
If you already know the MPU part number, you can access its specification and feature list using the Part Number Search. By entering the first keys of the part number, our auto-completion dialog will propose pre-selections reducing the efforts required to find your specific product.
Image
Part Number Search Example Screenshot
Community
Finally, the MPU app allows you access to our RZ MPU community sites which could help you to solve issues because the community might have already solved the same issue before you. You can also freely create new discussions if you seek help from the community members or want to share new insights.
MPU Guide App Features
Below are listed the MPU Guide app's key features:
Comparing different selections through the data table
Easily share found products through social media and e-mail
Redirect to ordering website
Instant datasheet access
Access to the product block diagram
Part number search
Access to RZ MPU Community
Download and test our MPU Guide app from Apple or Android stores. Please also check out our MCU Guide app.