Renesas Electronics has taken this into account beyond its existing activities and held TechDays at leading European automotive customers in the last quarter of 2019. We covered more than 4000 kilometers and met over 300 development experts from the automotive industry. But these are not the decisive figures yet. More importantly, these 300 developers were able to talk directly to the technical experts about wireless in-cabin charging, technologies for over-the-air updates, high-performance in-vehicle computers, integrated cockpits, sensor systems, programmable clock generator or battery management ICs for electric vehicles, to name just a few examples.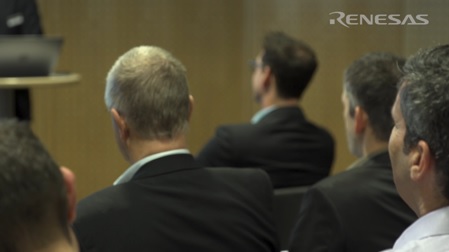 The presence of product developers from Japan, America and Asia on site allowed for a great deal of interactive discussion, as customers were given the opportunity to talk to experts in an interdisciplinary way without having to travel. In addition to the established MCU and SOC processor platforms, Renesas demonstrated its increasing capability to offer system solutions that are completed with analog products such as power management devices, timing ICs and sensor ICs, thus significantly reducing the development time through pre-integration.

ISL78714 Battery Management IC Reference Design
The same applied to the demonstrated reference designs, which considerably shorten the integration of in-cabin wireless charging or battery management ICs. These innovations and the on-site meetings help to solve the challenges the automotive industry is facing. This was also appreciated by customers confirming that they understand through this TechDay "the wide product portfolio that Renesas is now prepared to offer with new acquired Intersil and IDT assets".
If you are interested in our solutions for automotive and want to understand how you can benefit from a TechDay, please watch the videos and do not hesitate to contact us.