Published: October 5, 2021
We are happy to announce the official release of our CoGW and Car Server dedicated new R-Car S4 (s. Fig. 1).
Image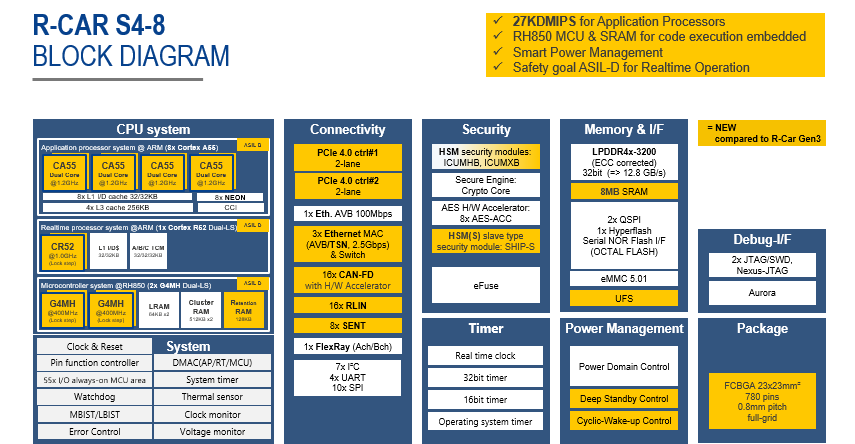 Fig 1: R-Car S4-8 block diagram
This device was developed because we understand how Automotive dedicated semiconductors increase the performance of modern software-oriented E/E architectures with Zone and Domain ECUs and enable solutions that will contribute to our lives today and tomorrow (s. Fig2).
Image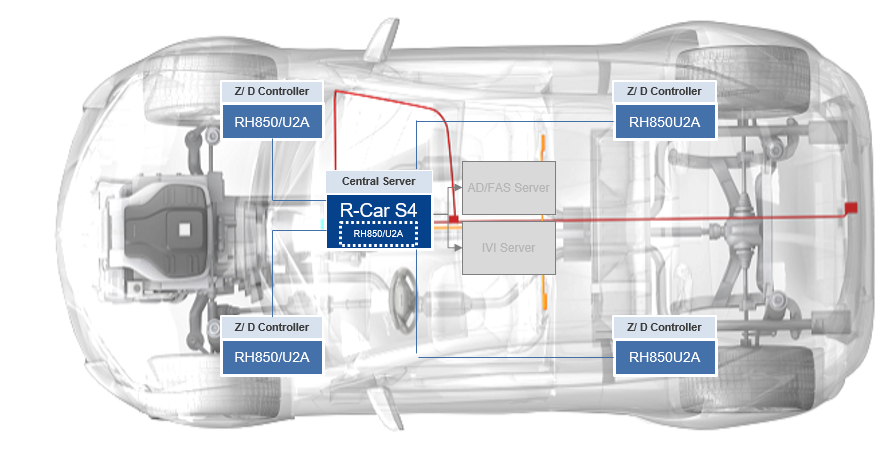 Fig 2: E/E architecture with Car Server, Zone/Domain ECU
The Central Server/Communication Gateway approach helps to realize the transformation from a traditional car to a mobile phone on wheels where one of the key features is the over-the-air software update capability. The car maker can sell new apps, additional car features and software updates over the entire car lifetime – A new business model with great opportunities and threats.
Renesas is the first SoC supplier who entered this growing Car Server/Communication Gateway market segment in mass production at traditional volume car makers. Our R-Car Gen 3 SoC series was chosen and utilized for this application by our highly valued customers. These SoCs were designed for Cluster/IVI/Cockpit applications, but the integrated computation and communication abilities were able to cover this application requirements as well. 
The R-Car S4 is the logical successor of R-Car Gen 3 SoC and offers a Car Server/Communication Gateway tailored feature set in monolithic integration, and combines the best DNA collected from Gen 3 SoC and from the RH850/U2x MCU (s. Fig. 3).
Image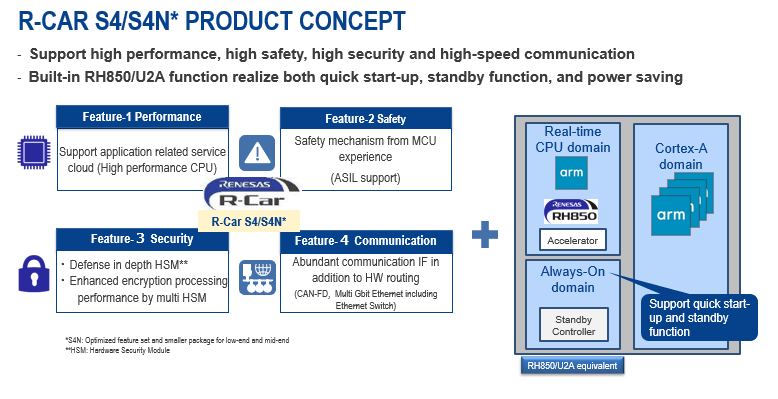 Fig 3: R-Car S4 concept and key features
The S4 is offered together with a tailored PMIC, pre-regulator IC and timing IC as a complete system solution to meet the system FuSa ASIL-D level and optimized system power consumption (s. Fig. 4).
Image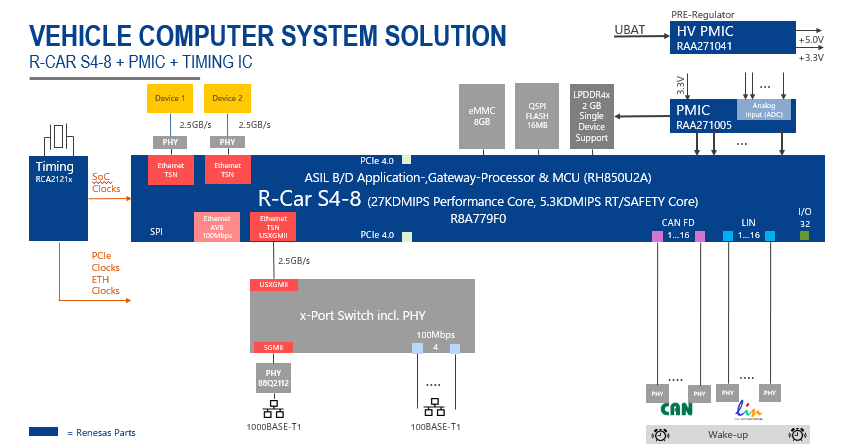 Fig 4: Car Server dedicated Renesas chipset solution
This new Zone/Domain based architecture and our new R-Car S4 allow our customers to reduce their system cost with a smaller build-of-material and allow to increase computation performance with low power consumption at the same time. Especially our existing R-Car Gen 3 and RH850 customer base enjoys a high grade of IP re-use which leads to an estimated software re-use up to 80% (s. Fig. 5). 
Image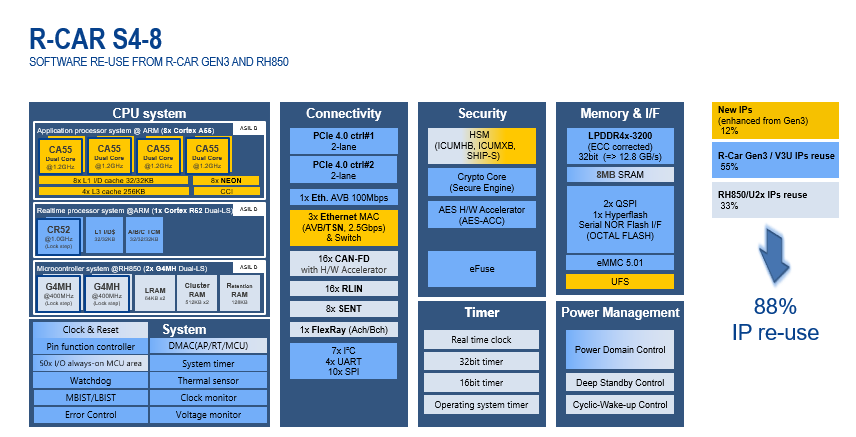 Fig 5: Software re-use with R-Car S4
It heavily reduces the software development time/cost at the car maker, the Tier 1 and the software third-party companies in case our S4 is used. That software reuse gives our customers a clear advantage in terms of sustainability and in terms of a better time-to-market compared to our peers. This is what makes us a reliable partner and helps our customers engineering resources to focus on real technology innovation instead of software porting from older electronics designs to new ones.
The S4 belongs to Renesas Gen 4 SoC series, is realized in 12nm TSMC technology and reflects concrete customer's requirements which we collected already in an early stage during running R-Car Gen 3 based customer projects. Beside the outstanding FuSa concept integration, the IP and CPU core selection were always targeting the best possible ratio of computation performance to low power consumption. The entire R-Car SoC series is manufactured with the highest precision, every single product proves our will to succeed which is reflected in the best-in-class quality figures.
Complimenting the S4 are two tailored PMIC devices. RAA271040, an ASIL-D capable pre-regulator is paired with RAA271005, a similarly ASIL-D capable multi-channel power management IC, providing a complete system-level power solution. The pair of PMICs have been specifically architected to enhance the system benefits delivered by the S4. First, both PMIC devices were optimized to provide very high efficiency, allowing the system to fully realize the advantages of the power-optimized computation performance of S4. Both devices are also capable of operating with exceptionally low power to realize the advancements derived from the S4's integration of RH850/U2A, namely quick startup, standby, and power-saving modes. Next, both PMIC devices also incorporate a FuSa concept that was developed hand-in-hand with the S4 in order to simplify the system-level FuSa integration. The PMICs were developed according to ISO 26262 and in addition to meeting their own device-level safety requirements, also incorporate capabilities that facilitate system-level self-test functionality. And finally, these PMIC devices are successors to earlier generations supporting the R-CAR Gen 3 series, facilitating extensive re-use of existing development assets including hardware and firmware design, as well as safety case analysis.
The first two projects' awards for our R-Car S4, PMIC, and timing ICs could be already gained from volume car makers. Renesas' Car Server/Communication market leading position will be even enlarged by means of these mass production platform roll-outs over the next years where our R-Car Gen 3 and RH850/U2x MCU series will be used as well, dependent on the platform scalability approach and low/mid/high-end ECU requirement set (s. Fig. 6)
Image
Fig 6: Scalable Line-up for Car Server/Communication Gateway
The R-Car S4 and PMICs are available and sample shipment to our lead customers is ongoing today. Several kinds of evaluation boards and starter kits can be chosen but need to be forecasted and ordered just in time to achieve the best possible lead times. Before having the ECU or silicon on the table, for rapid prototyping/POC our customers can also use the Virtual Software Platform (VPF) from a software third party, and the "Vehicle Computer (VC2/VC3)" evaluation platforms can be ordered as well – A contribution to our "easy to start" technical support and partner eco-system.
Please visit our website to learn more about our products and the Car Server/Communication Gateway dedicated evaluation platforms and contact your Renesas sales or marketing contact for further details.