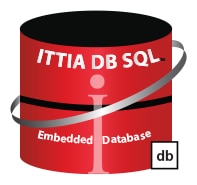 Update: September 14, 2018
ITTIA
ITTIA DB SQL offers RZ/G device manufacturers a modular software architecture that enables devices to collect, store and manage data. It is highly optimized and reliable, with a low total cost of ownership. With ITTIA DB SQL, developers build robust, high-value products, with no database administrator to manage and connect data. ITTIA DB SQL libraries are cross-platform, supporting C, C++ and various scripting languages.
Product Overview
ITTIA DB SQL is a relational database management software library for embedded systems and intelligent Internet-of-Things devices. It is a full-featured robust data management technology that scales down to meet the constrained resource requirements of embedded systems. It simplifies data management for developers with SQL features not typically available on an embedded device. Elegant APIs, tools to ease development, and smooth upgrades make it fun to build applications, independent of operating system and hardware.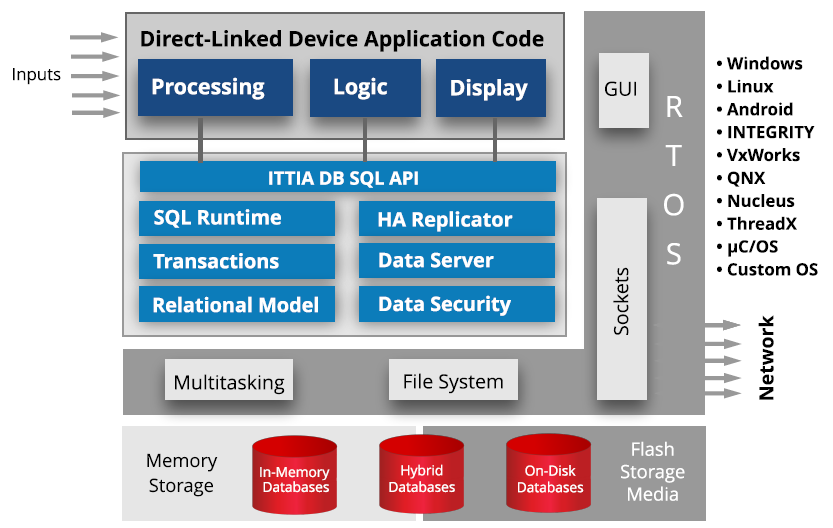 ITTIA DB SQL is a solid data management and data connectivity framework for the development of a variety of mission-critical systems from consumer electronics, medical devices, robotics, industrial automation, and solar energy to many other markets. Products built with ITTIA DB SQL are fast and scalable, and run on modern operating systems (i.e. Linux, Windows, QNX, VxWorks, INTEGRITY, Android, etc.), or even with a custom file system and no operating system.
Contact: http://www.ittia.com/
Please use Renesas Web "Contact Us" page if you require "ITTIA DB SQL Getting Started Guide for RZ/G".