The Industrial Internet of Things or Industry 4.0 is driving some of the most complex networking and electronic system solutions in the world today. Our high-performance mixed-signal ASICs, embedded with microprocessors, memory and connectivity, connect the physical world to the cyber world.
Benefits Over Discrete Design
Differentiated Solutions – Differentiate your product from the competition through integration
Optimized Performance – Meet your performance requirements without having to make any trade-offs
Smallest Size – Achieve up to 75% reduction in die size through integration
IP Protection – Integrate your proprietary IP into silicon making it secure
Designed to Industry Standards – Whatever standards you need to meet, can be achieved as part of the design and manufacturing process
Function Safety – ASICs designed to ISO 26262
Improved Reliability – Reducing your bill of materials through integration means less components to place and thus improved reliability
Security of Supply – Ownership of the design gives better security of supply
Complex Application-Specific ICs (ASICs) Secure your IP & Improve Performance
Complex specific systems in industrial and automation technology often require tailor-made semiconductor solutions. The additional implementation of modern processor cores and the use of varying memory blocks, sensors, and I/O generate entire systems-on-chip (SoC). We give our customers a decisive and competitive advantage by providing bespoke, high-quality, high-performance ASIC design without compromising on cost and time-to-market. Our proven design, development, and operations flow has successfully delivered time and again high-volume ASICs to the most demanding customers in the world.
Our ASIC products operate in the most challenging markets requiring the highest quality standards. Renesas (formerly Dialog) has been developing and supplying ASICs for over two decades. We take into consideration throughout the design and production process all necessary standards for certifications required for our customer and their market.
We work closely with our customers from concept through to supply to ensure we deliver on time, every time. Please contact us to discuss your requirements.
Blending Analog and Digital
We have a large library of silicon-proven IP available for use in our ASICs and design expertise focused on combining analog circuits with complex digital processors. We've been doing this successfully for decades, so you can be confident that your entire system will be optimized.
"Security First" Design Philosophy
While security is a growing concern, it's often considered too late in the design process. Our Security First philosophy means we design in security at the very start.
IP Portfolio that Accelerates Your Design​
Our silicon-proven IP fast-tracks ASIC development.
Image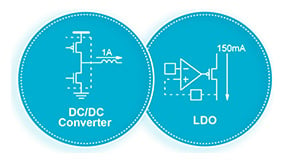 Power Management
Image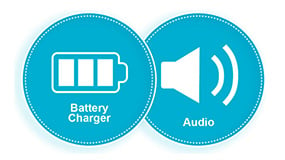 Battery Chargers
Image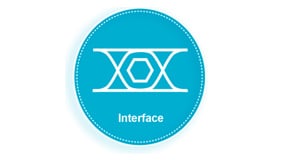 Interface
Image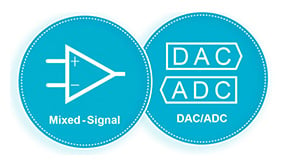 Signal Conditioning
Image
Computing
Image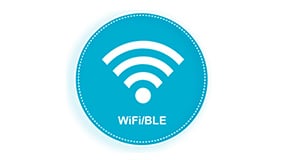 Connectivity
Image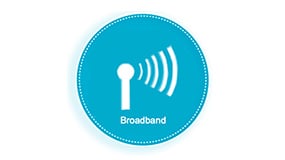 Broadband
Applications
Some examples of recent ASICs developed are shown below. For more information on these ASICs or on an ASIC that meets your application requirements, contact us today.
Advanced Industrial Bus Controller
Differential Current Measurement (Electrical Safety)
DSRC Baseband ASIC for Toll Collection
FPGA ASIC Conversion
LCD Matrix Driver
Optical Sensor ASIC for Distance Measurement
Inductive Proximity Sensor ASIC