The 3D Gesture Reference Design is a solution that can detect the position (x, y and z coordinates) of a hand in space using Renesas' capacitive touch solution. The position of a hand up to 200mm above a panel surface is converted to x, y and z coordinates. Moreover, since sensing of coordinate data can be carried out at high speed, gestures (up and down, right and left, and front and behind) and simple pattern recognition can be used to operate a device.
This Reference Design is a solution combines multiple capacitive proximity sensors to detect hand gestures such as holding for a certain period of time or moving a hand over from the electrode to other electrode for realizing simplified gesture operations.
Features
Based on Renesas' high sensitivity, noise-tolerant capacitive touch solution
Recognize the position of a hand up to 200mm above a sensor
Up to 1mm accuracy
High noise tolerance and works with shielding
Sensing can be carried out with any nonconducting material - thus can be embedded inside a wall, etc.
Realize system control and gesture operation for your product using a high-performance, low power 32-bit microcontroller and touch IP
Also possible to use gestures in combination with touch buttons
Support for IEC 61000 4-3 and IEC 61000 4-6 Level 3 Class B*
*Class B: No false detection when there is no object nearby in a noisy environment.
Can gesture recognition be used with infrared (pyroelectric sensor), sound wave devices, or cameras?
Image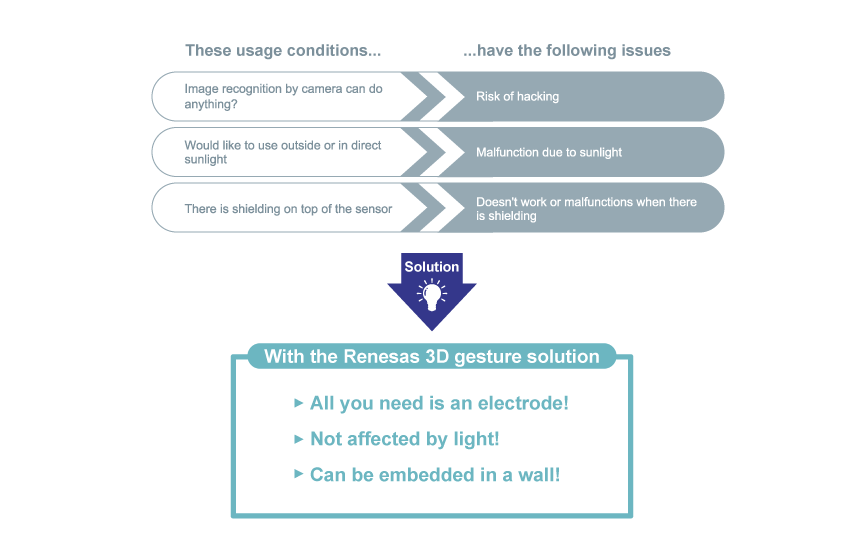 Suggested Touch-Free User Interfaces
Image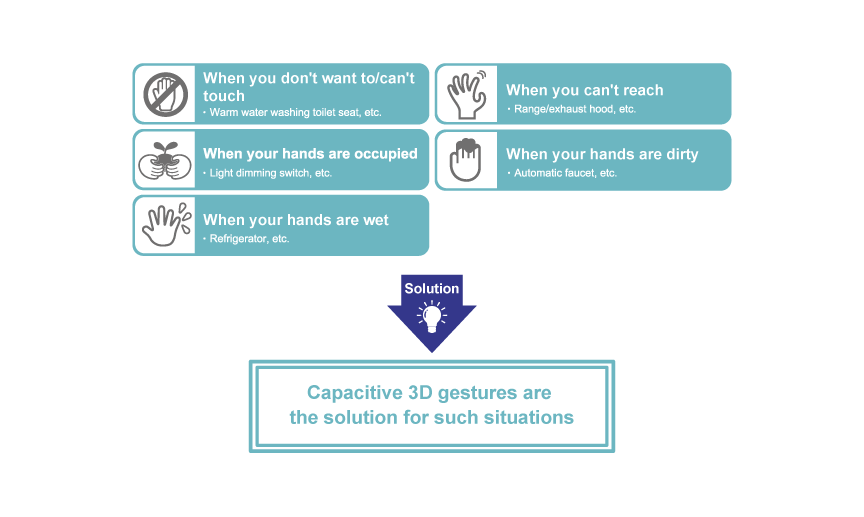 Hardware Configuration
Image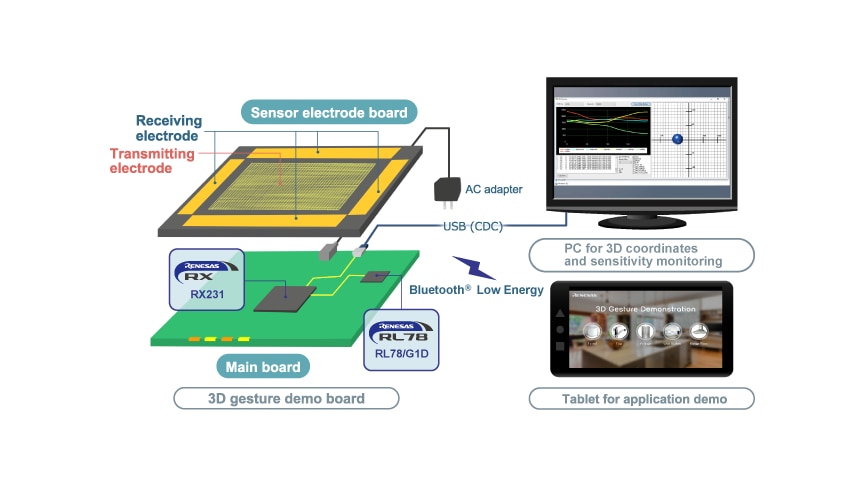 Hardware Information
Software Configuration
*Gesture recognition, coordinate detection middleware is the same except electrode placement, USB presence/absence etc.