Published: November 25, 2022
Through interconnected industrial equipment and enhanced computation, Industry 4.0 enables stakeholders to optimize facilities and increase productivity. The Fourth Industrial revolution refers to the rapid transition of 21st-century technology, industries, societal patterns, and procedures as a result of interconnection and intelligent automation. It's a new chapter in industrial development, fueled by advances comparable to the first, second, and third industrial revolutions.
These inventions combine the physical, digital, and living worlds for ability and safety. It is an opportunity to assist stakeholders in utilizing converging technology to create a sustainable, human-centered future. Industry 4.0 is defined by interoperability, transparency, technical help, and decentralized decision-making. Figure 1 depicts how to identify and implement Industry 4.0, where the Industrial Internet of Things (IIoT) allows devices to link, creating a virtual duplicate of real-world data that enables operators to visualize/analyze processes and make decisions to do tasks as autonomously as possible.
Figure 1. Design Principles of Industry 4.0
The fourth industrial revolution, or Industry 4.0, has brought answers to perennial issues in manufacturing, such as how to increase production and quality while decreasing risks and costs. It has shown many different ways of considering how to increase the worth of assets and improve utilization.
With the help of Industry 4.0, smart machines will get even smarter, factories will become more efficient, processes will become less wasteful, production lines will become more adaptable, and productivity will rise across the board. Built on the foundation of intelligent, secure, and seamless connectivity, there is the potential to extend the life of machines through predictive maintenance, support rapid material handling, monitoring every detail of the factory floor, and leverage collaborative robots simultaneously with mobile communication.  Possibilities like these would not exist without the integration of intelligent, secure, and seamless networking. These possibilities can be realized through the use of high-quality, uninterrupted connectivity. Manufacturing facilities would benefit greatly from this as they work toward their ultimate objective of becoming totally automated as soon as possible.
For the transition to Industry 4.0 to be a success, a plethora of cutting-edge technologies will need to be put into use. The key to the success of the digital revolution of manufacturing, known as Industry 4.0, is getting the various technologies involved to work together efficiently. Communication, sensing, control, safety, and power management are the five primary categories of technologies that ensure a productive work environment on the factory floor (Figure 2). The concept of Industry 4.0 envisions a scenario in which there is no break in communication and makes use of innovations in each of these areas separately.
Image
Figure 2. Industrial Automation Enablers
New systems for advanced sensing, controlling, and communicating are examples of disruptive technologies that are used to enable smart factories. Integration of functional safety and smart power management solutions, make it possible for people to work safely and enable system efficiency. Standardization and common specifications are the only way to ensure consistency and achievement of Industry 4.0 compliance. Making systems more efficient and interoperable and letting them learn as they go is a huge boost to the long-term competitiveness of manufacturers.
In all of the above scenarios, you need ways to connect subsystems/devices that are fast, reliable, and safe. At Renesas, we provide a wide range of connectivity solutions that are specifically designed to use in industrial settings. As a result, they offer safe and reliable coverage, a high device density, a latency that can be accurately predicted, and full visibility of machines, processes, and data.
Industrial communication is a fundamental building block of an industrial system as it lets a single control unit manage multiple I/Os over a network, regardless of the nature of other technologies used in the system. The networked control architecture of a factory is made up of applications such as motor control, motion control, robotics, and classical programmable logic controllers (PLC).
Industrial networks include a wide range of technologies like Industrial Ethernet (such as EtherCAT, Profinet, Ethernet/IP, CC-Link IE, Modbus-TCP, PowerLink, SercosⅢ, OPC-UA) and Fieldbus (such as Profibus, Modbus RTU/ASCII, DeviceNet, CANopen, Asi-5, IO-Link). In industrial automation, PLCs, SCADA, and DCS are three important ways to control things. There are field instruments, smart field devices, supervisory control PCs, distributed I/O controllers, and HMI systems. To connect and talk to each other, these devices need a strong and effective network or plan of communication. They link field devices, controllers, and PCs together so that data and control signals can be sent through wires or wirelessly. Fieldbus is another local control area network that is used in complex industrial systems with a lot of automation. Digital link between controllers and smart sensors, actuators, and transducers that can go in both directions. Profibus and Foundation Field Bus are two Fieldbus technologies that are used in process automation. Industrial field devices and I/O modules can be linked through a variety of communication networks. Based on the protocols being used, there are many different kinds of communication networks in play. 
Industrial Ethernet is the use of Ethernet in an industrial environment with protocols such as Ethernet/IP, Profinet, Modbus-TCP, EtherCAT, PowerLink, OPC-UA, CC-Link IE, etc., that provide determinism and real-time control. As digital technology has advanced, communication technologies like Fieldbus have taken over the automation field. This is because it makes it possible to talk to more than one device at a time, which saves money, uses fewer resources, and results in a lot less work. Here is an overview of some important industrial communication networks that control systems use today.
Image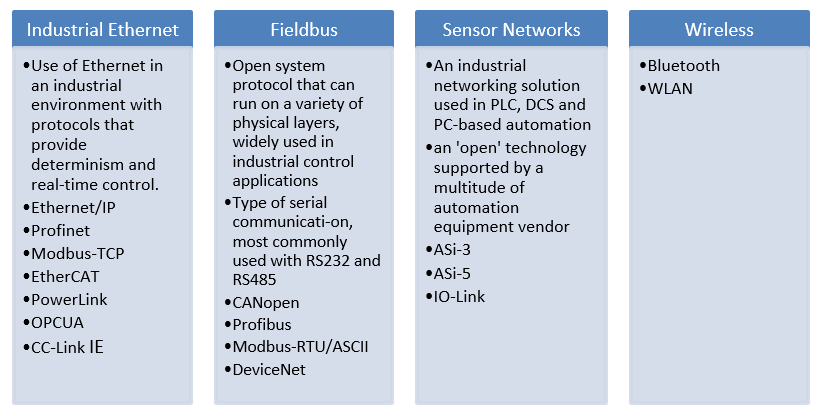 Figure 3. Commonly Used Industrial Network Technologies
Implementations of Industry 4.0 and the Industrial Internet of Things (IIoT) are required to have a core prerequisite that guarantees uninterrupted real-time communication. At Renesas, we offer a variety of MCU and MPU devices coupled with all the necessary building blocks to develop a wide range of networking solutions covering leading industrial communication protocols, including EtherCAT, Profinet, Ethernet/IP, CC-Link, Modbus, etc. Our device solutions, e.g., RA, RX, RL78 MCU, RZ MPU, or Renesas R-IN engine-based solutions come with a dedicated suite of software support enabling the design and engineering team to focus on the application development to achieve quicker time to market.
The below diagram is a good illustration of how Fieldbus and Industrial Ethernet can overlap with each other's network layers within an Industrial Network setup.
Image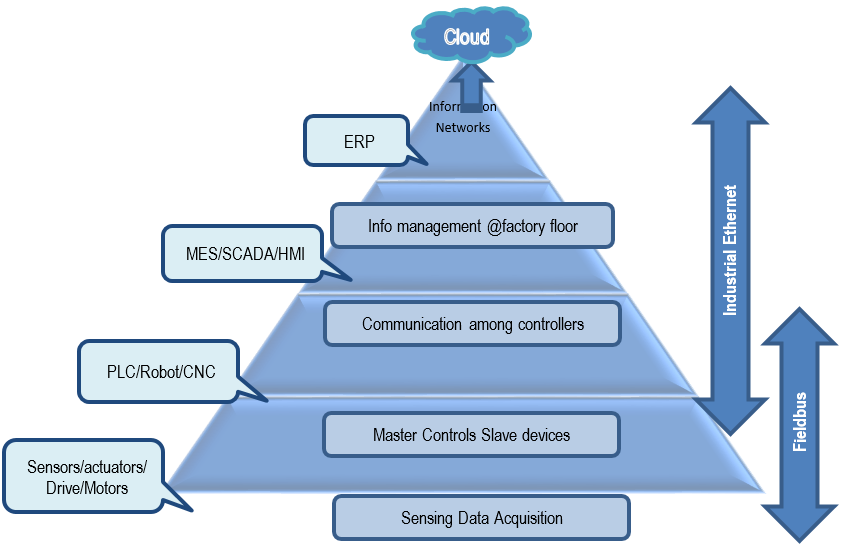 Figure 4. Industrial Networks: Fieldbus and Industrial Ethernet Interaction
The above scenario is clear evidence that the main factor driving the expansion of the industrial networking market is the importance of having an interconnected industrial network to achieve the productivity and sustainability goals of contemporary manufacturing. We know that reliable industrial networking is crucial to the success of these efforts, as factories are always looking for ways to improve not only output and sustainability but also quality, adaptability, and cyber security. Growth is visible across the board in terms of network topologies, but the revival of the well-established Fieldbus technologies is especially exciting to see.
Related blog posts: