Published: March 31, 2021
As the RX 32-bit MCU Family marks its 10th Anniversary, Renesas continues to expand its product line-up further by releasing the RX23W Bluetooth® module with built-in antenna, comprising radio wave certification for each nation. 
MCUs capable of wireless communication are becoming indispensable to realize small-sized IoT devices. RX23W, a high-performance RX MCU with built-in Bluetooth, was released back in 2019 and has been adopted by many customers since then. Through our discussions with many customers after the release, we learned that customers who have not handled a radio before find it difficult to implement wireless technology in their product development. This is because they have to design and evaluate an antenna and obtain the Radio Law certification on their own. To solve the challenges faced by these customers, Renesas started to develop a Bluetooth module to support customers with little or no experience in handling a radio. Also, knowing that all devices centering on wearable devices are required to be small, Renesas steps on the journey to develop an ultra-small module for easy implementation of Bluetooth 5 devices.
Small-sized Bluetooth communication modules already existed in the market, but many of them are not multi-pin products to support a variety of peripheral functions of MCUs. The RX23W module is one of the smallest in the world, leveraging the strengths of the RX MCUs in not only functions such as USB and a touch key being available, but also a small pattern antenna, a crystal oscillator dedicated to Bluetooth, and bypass capacitors are incorporated in the module. 
Image

Figure 1. RX23W Module Images
I have been engaged in the development of radio-related technology such as mobile phones and Sub-GHz band for more than twenty years ever since joining Renesas, during which this product was the most challenging development of all. This time, I am going to talk about how I was involved in this project from planning to mass production as a development leader of this product.
First of all, the main objective of this development is to make it one of the smallest in the world. We kept the number of mounted parts to the minimum necessary and adopted the smallest-sized ones. As for the antenna which is the most important point in this development, we adopted a small-sized pattern antenna, putting priority on customers' usability. Also, when designing a board, we were very careful not to deteriorate RF characteristics and antenna characteristics while considering the specifications of each signal (shortest wiring, layout of capacitors) to decide the layout of the mounted parts and boards. Furthermore, by repeating the examination and simulation on details of not only signal lines but also those from ground patterns to via holes, we managed to reduce the board area.
Next, let me talk about the field test. Although the desired characteristics have been validated in respect of antenna characteristics by the evaluation conducted in a laboratory, to ensure the validity we also tested it on the fields. The communication frequency of this product is 2.4GHz band and this frequency is used by wireless LAN and other Bluetooth communications. Therefore, depending on the surrounding environment, interference could occur. When evaluating, firstly, set your smartphone or PC to "airplane mode". Next, set both a transmitter and a receiver about two meters above the ground with a tripod. In this setting, if a metal is located in the vicinity of the antenna, it will affect antenna characteristics as well. To counter this, we fastened it with a wooden board. At the same time, we need to perform the measurement from a location away from the receiver using a long cable, so that we (our bodies) will not affect the antenna characteristics. When I finally confirmed the desired communication characteristics were being obtained, I was both happy and very relieved at the same time. 
Image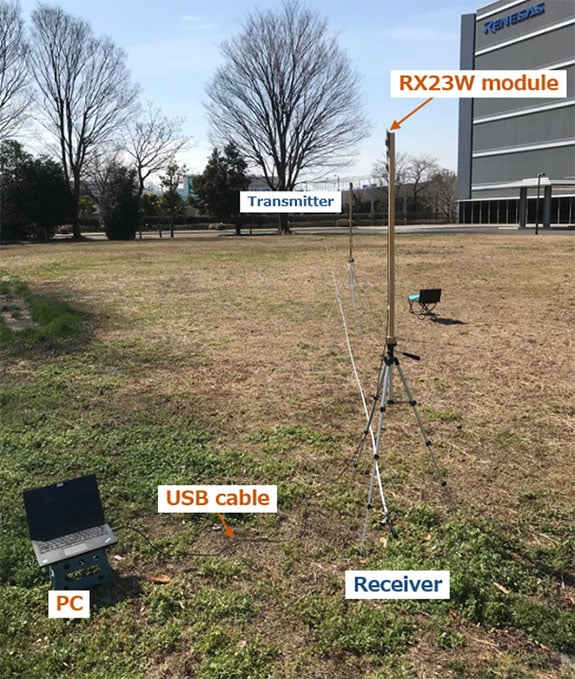 Figure 2. Field Test Evaluation Environment
Image
Figure 3. Field Test Communication Characteristics 
With the detailed information on how we develop and evaluate the RX23W module, I am proud to introduce this attractive product which is one of the world's smallest multi-function MCU modules to easily realize Bluetooth 5 devices. I am looking forward to purchasing products that incorporate the RX23W module which are available in the stores and start using them when they are available.