C-Based Integrated Development Environment (IDE)
For performing firmware development, Renesas provides a C-based integrated development environment which closely cooperates and integrates with DRP.
Hardware Design Environment for the Integration Programmer
Image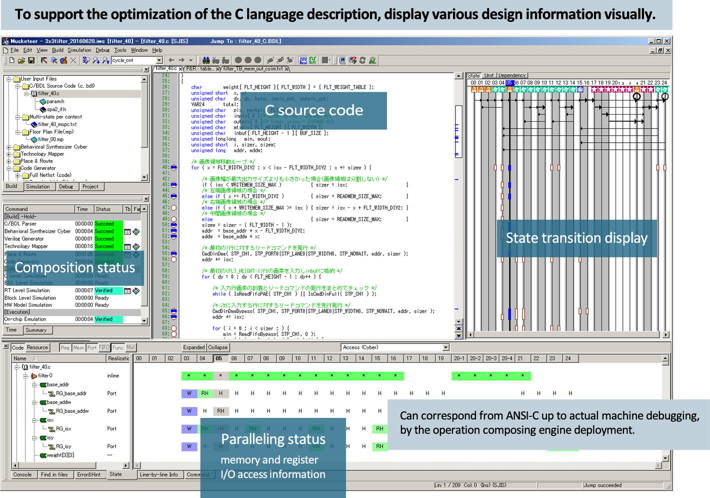 DRP Firmware Development
The firmware development for the DRP can proceed by dividing it into two steps.
Image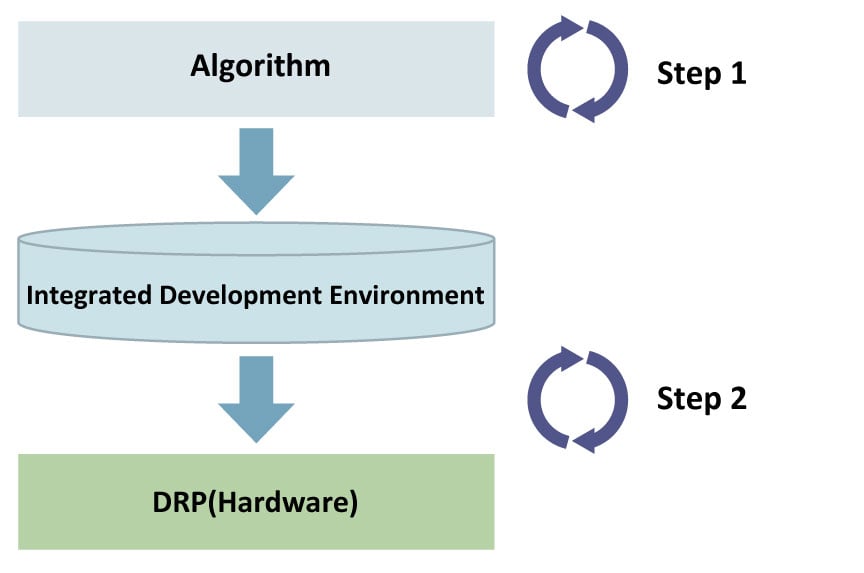 Step 1 - Algorithm Development
Proceed with the development using the C language development environment (compiler, debugger).
Step 2 - STP Engine Firmware Development
The DRP tool directly outputs the firmware for DRP from the C language (ANSI-C conformity) description that is developed in Step 1.
The DRP tool displays the characteristics of the output firmware associated with the source code of the C language.
The designer can proceed with algorithmic optimization using this information.