This scalable cockpit and infotainment solution consists of an R-Car (H3/M3/M3N) system-on-chip (SoC), power management IC (PMIC) and programmable clock generators, along with multiple video display outputs and a wide variety of memory interfaces.
System Benefits:
Reference board with LPDDR4-3200 and HyperFlash memories, and an off-board connector for customization provides an efficient and complete development environment for application development. A socketed SoC further allows R-Car performance evaluation.
Flexible clock generators are capable of generating any clock frequency from 1MHz to 350MHz allowing a single device to replace several discrete clock circuits, saving engineering bill of materials (EBOM) cost and reducing PCB area.
A flexible PMIC system can supply a wide range of multicore SoCs and integrates full power rail management with multiple sleep modes to optimize the system solution.
Reduces cost and development time using PMICs verified for R-Car SoCs.
Image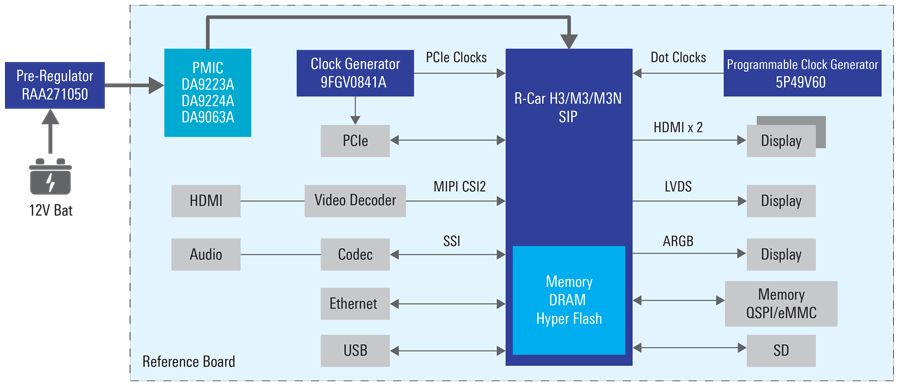 Image

Related Products