The wireless evolution has hit the automotive world. The latest generation of vehicles provide wireless communication and convenience between smartphones and vehicle infotainment systems. 
Apple CarPlay now supports wireless features and is currently available in BMW and Mercedes vehicles. This fall at the FCA Tech Show in Turin, Italy, Harman, who provides infotainment systems to many major OEM automakers – Toyota, Volkswagen, Chrysler, Fiat, Mercedes among others – showed their wireless Apple CarPlay solution. So expect to see it available in other vehicles soon.
Recently, Google enabled Android Auto to support wireless mode which enables Google smartphones to connect with in-vehicle infotainment systems without using a USB cord and can easily be enabled. A simple service update will enable Nexus, Pixel, and Pixel 2 smartphones to go wireless.  
Connecting with Infotainment System via WiFi and Bluetooth
Now that CarPlay and Android Auto have wireless support to connect to a vehicle's infotainment system, the next natural step is wireless charging. Currently, over 100 vehicle models and more than 25 OEMs offer in-vehicle wireless charging. Based on recent IHS marketing data and adoption rates, the market is expected to grow even faster in the next few years and wireless charging will be a standard feature in the next generation of vehicles.
Wireless charging plays a crucial role in vehicle by offering safety and convenience to the driver. Without the need for troublesome USB cables, drivers will not have to fumble around trying to plug in their phones while driving. It is so convenient to just get into the car, drop a smartphone onto a charging pad, and automatically connect to the infotainment system. With the use of the infotainment display screen, drivers can easily access all of their smartphone apps and features easily.  
With the release of IDT's new P9261-3C-CRB Customer Reference Board (CRB) it will be almost as easy to build an Automotive wireless charging system as it is to use it. The turnkey solution delivers the fastest time to market with a WPC Qi qualified MP-A13 three-coil solution that already includes an integrated EMC/EMI filter meeting the rigid automotive CISPR-25 requirements.
Check out our complete portfolio of wireless power Rx and Tx solutions, reference designs and technical resources at idt.com/wirelesspower.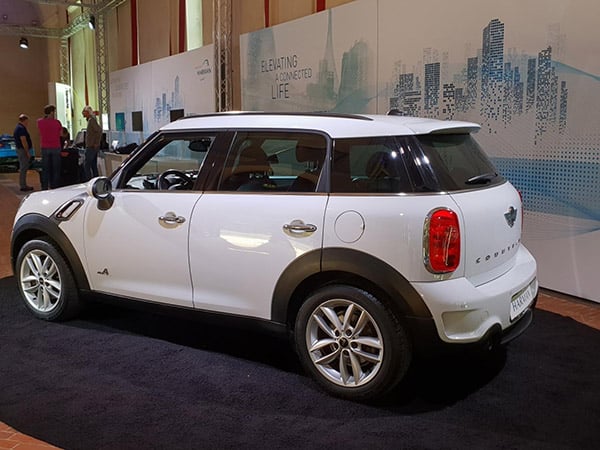 Harman concept car in Torino, Italy